Mention treasure hunt and a yellowed map with a big X where gold is buried comes to mind.
At our Little Day Outing: Treasure Hunt Under the Sea, excited kids from 12 months to 6 years old, together with their adults, searched for treasures of a different kind.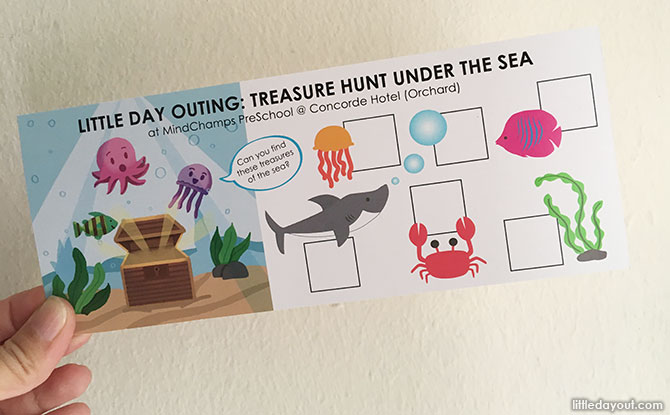 These sea-themed treasures could be "found" at the six activity stations located within the safe and spacious environment of MindChamps PreSchool @ Concorde Hotel (Orchard).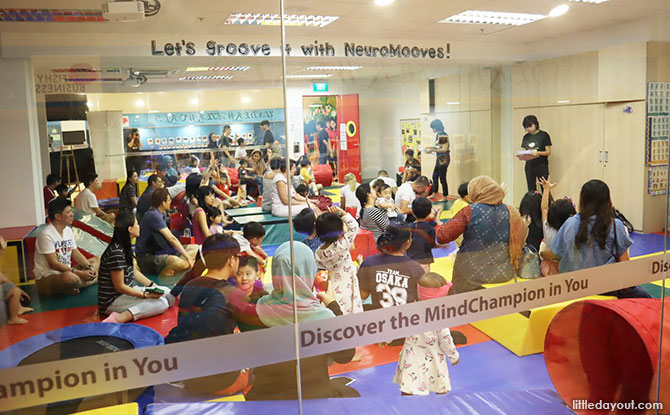 Families had fun fishing for sea creatures in front of the preschool's three metre-long aquarium – a great opportunity to develop little kids' motor skills and introduce them to the different inhabitants of the sea.
---
-- Story continues below --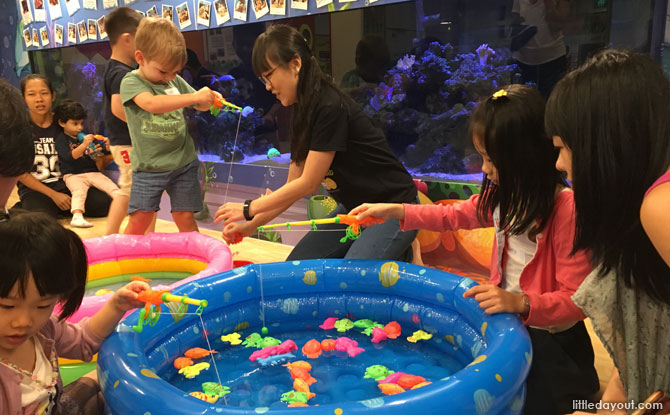 At another activity station, participants did not just find the treasure – seaweed; they used it to make sushi rolls at the preschool's gourmet kitchen!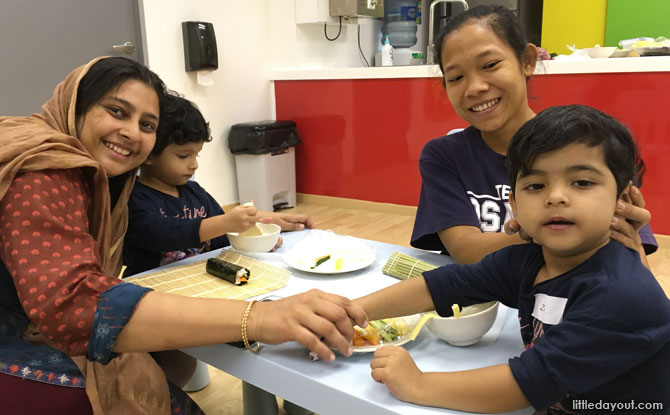 The kids loved the sensorial food-making experience, and some were spotted snacking on the ingredients – which included thick strips of mango and MindChamps' premium cheese – even before they went into the rolls!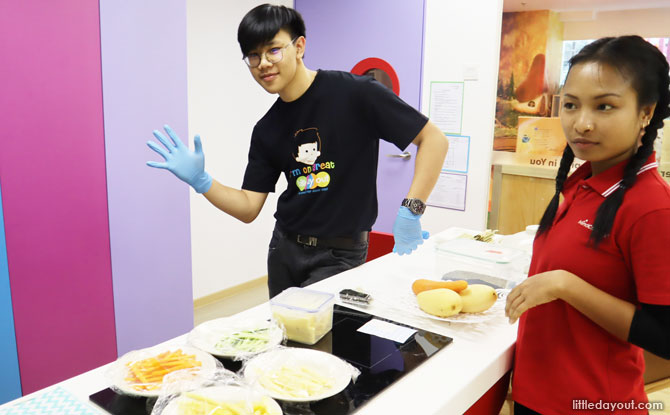 No one could have missed the music activity station. Ding-ding-ding's of the familiar Baby Shark tune played on the chorus bells, mouse bells and chime bars filled the spacious music room, wafting out to the surrounding areas. No prizes for guessing what participants were supposed to hunt for here!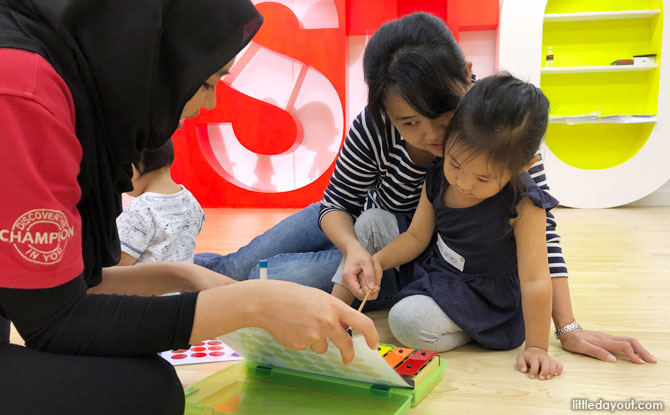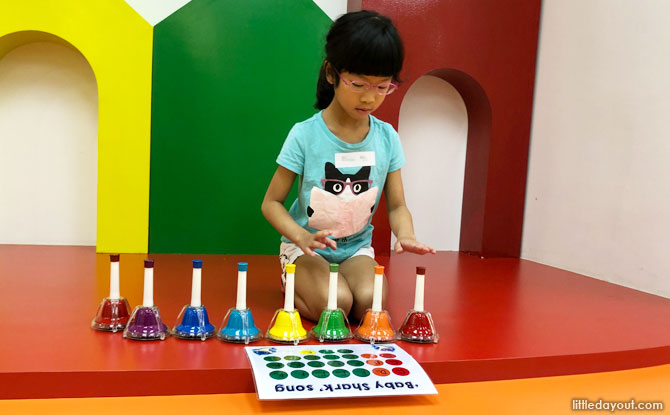 Over at the craft station, it was sea jelly crafting time! The sight of families working together on their colourful creations was a heart-warming one.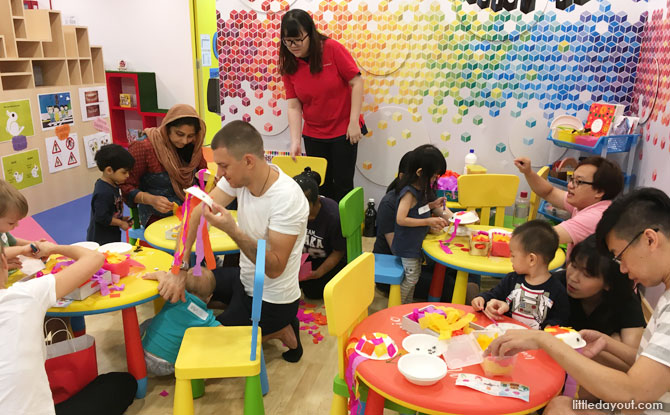 Bubble-loving kids went wild at the next station, where the task was to catch five bubbles without popping them, using their choice of materials ranging from paper plates to tissue paper and aluminium foil.
At yet another activity station, children enjoyed the fun linguistic challenge of looking for the letters to spell the words "octopus", "crab" and "sea star" among hundreds of ping pong balls. Younger kids were tasked to look for pictures of the sea creatures instead.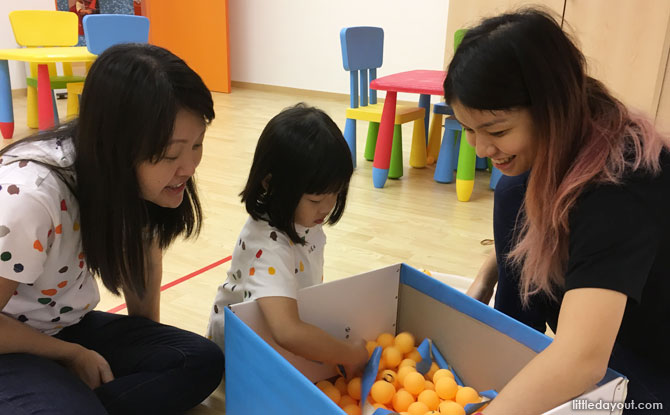 Children who completed the hunt early were treated to a storytelling session by Miss Shannon, Vice Principal of MindChamps PreSchool @ Concorde Hotel (Orchard).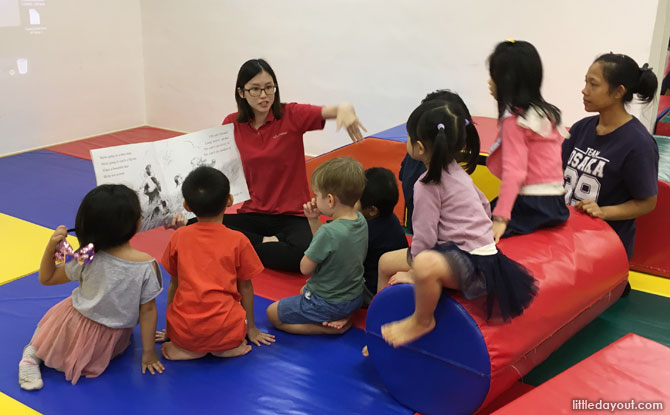 The principal of the preschool, Miss Laura, conducted a book draw. Four lucky families won a parenting book and a MindChamps reader each.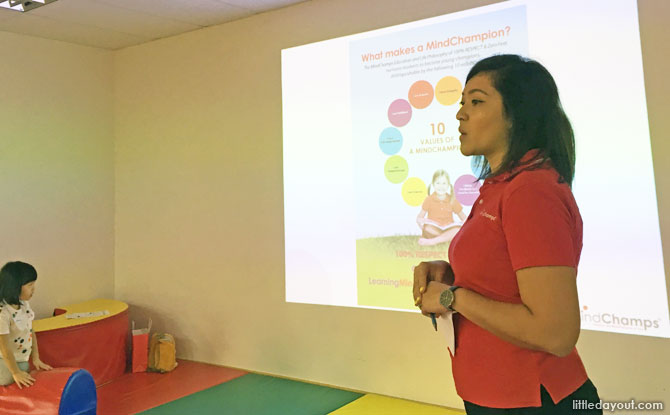 At the end of our Little Day Outing, every family got a shiny medal in recognition of their achievement in completing the hunt. And a treasure trove of fun memories.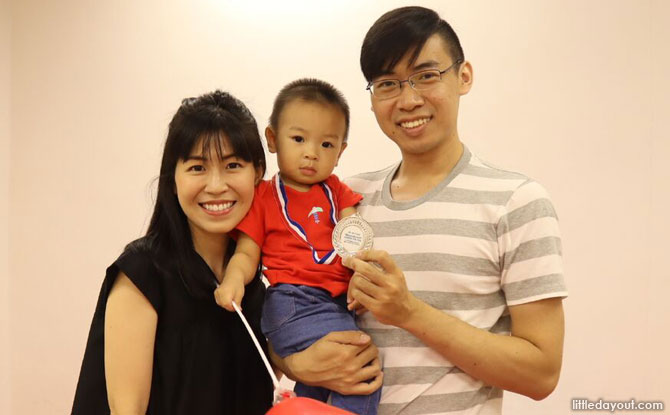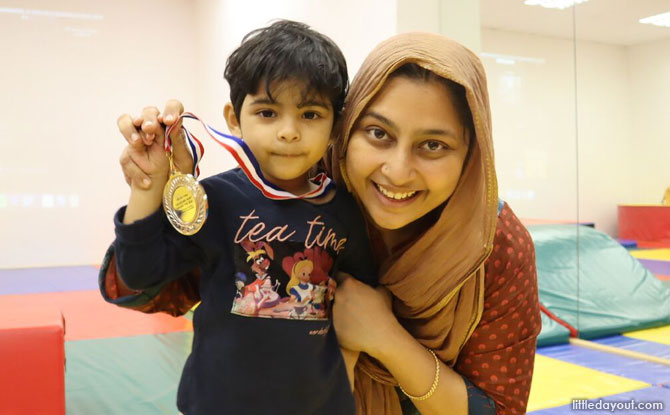 See more pictures of the event here.
Little Day Out Readers Special
MindChamps Preschool @ Concorde Hotel is offering a complimentary trial class for Little Day Out Readers. To learn more about how MindChamps Preschool can create a positive impact on your child and your family, contact MindChamps Preschool @ Concorde Hotel here and quote LDO-CHO to register for the complimentary trial class by 15 April 2019.
MindChamps Preschool @ Concorde Hotel can also be contacted at 6235 2358 and 9665 3840.    
Little Day Outing: Treasure Hunt Under the Sea is organised in collaboration with MindChamps PreSchool @ Concorde Hotel (Orchard).