Set sail for a family adventure off the Singapore mainland, to the southern islands of St. John's and Lazarus! Discover St. John's Island's chequered past, embark on a fun quest, have a picnic at Lazarus Island's beautiful beach, and enjoy a sunset cruise on the way back. It's going to be an unforgettable experience at our Little Day Outing to the Southern Islands! So come, join us!
Panoramic Views Out At Sea
To get to the islands and back, we'll be taking Marina South Ferries' MSF Natsu. This is the only southern island-bound ferry to have an open top deck, where you can catch panoramic views while enjoying the soothing sea breeze. You can also choose to sit at the lower deck, if you prefer to travel in air-conditioned comfort.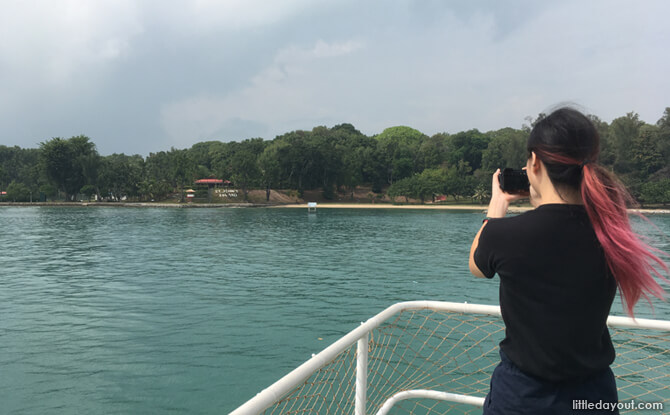 Guided Tour-Cum-Adventure Quest
---
-- Story continues below --
Through a special arrangement made possible by Marina South Ferries, experienced guides will be sharing with us interesting nuggets of St. John's Island's history as they bring us around the place.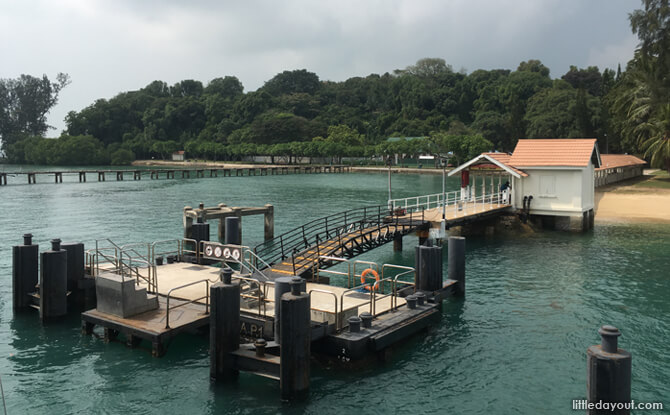 Did you know that the idyllic St. John's Island was once a quarantine centre for infectious diseases such as cholera and smallpox, a rehabilitation home for opium addicts, and a holding place for political detainees?
Stand on the exact spot where migrants were vaccinated right upon disembarkment. Catch the commanding view that the Superintendent had of ships arriving at the island. Find out why two buildings standing in a field house rows and rows of (non-functioning) toilets!
There are lots of interesting stories to hear, and "important" information to gather – for an adventure quest that we've created specially for this Little Day Outing! That would keep the kids on their toes as we explore around the island!
Picnic At The Beach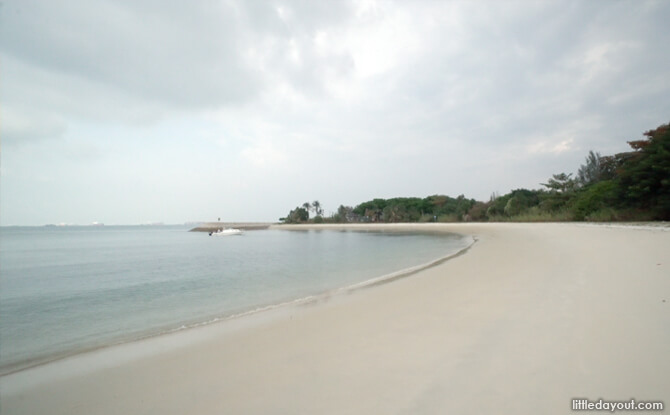 From St. John's Island, we'll be crossing over a causeway to Lazarus Island, where a beach with soft white sand and turquoise waters awaits.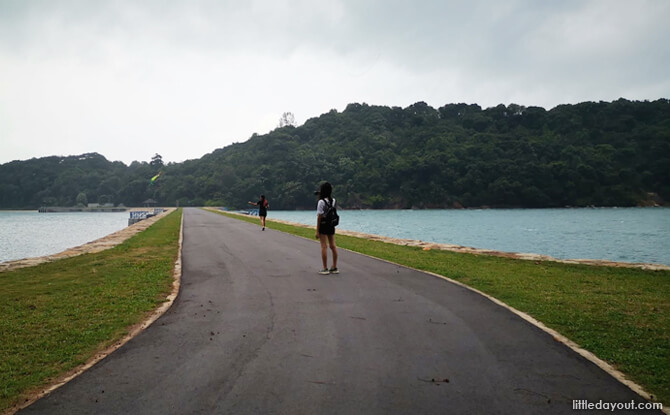 It's free-and-easy time at this mesmerising spot. Spread out your picnic mat and enjoy the bento dinner that's provided for you. Fly a kite, throw a frisbee, or simply relax in the embrace of beautiful nature! Lazarus Island has been described as one of Singapore's last unspoilt beaches and you'll understand why once you've been there.
Sunset Cruise
What's the best way to top off this amazing southern island experience? With a gorgeous sunset out at sea! Thanks to the customised evening pick-up by Marina South Ferries – all vessels leave the islands by 5 pm otherwise – we'll have a breathtaking journey back to the mainland. And a Little Day Outing to remember.
Little Day Outing to the Southern Islands
Date: 2 November 2019, Saturday
Time: 3 – 7.30 pm
Assembly Point: Marina South Pier
Price: $50 for a child-adult pair ticket; $20 for an additional child or adult ticket
Recommended for five-year-olds and up.
Click here to purchase your tickets.
This Little Day Outing is held in partnership with Marina South Ferries.