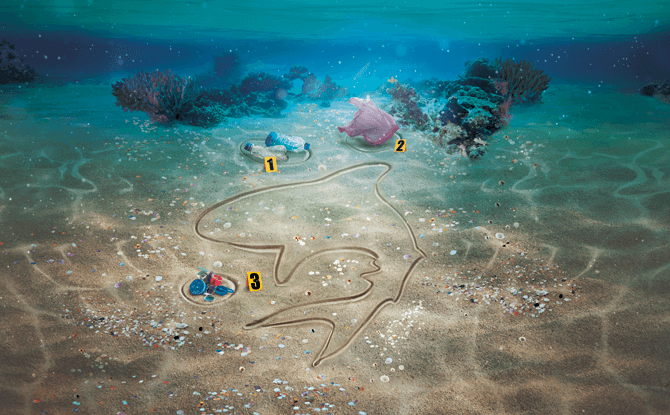 World Oceans Day is around the corner. In celebration, we're bringing you on a Little Day Outing to S.E.A. Aquarium's fun-filled Ocean Fest!
Crack cases in Singapore's first ocean crime laboratory. Catch an underwater performance about protecting the ocean. Take part in green workshops in the spectacular Ocean Dome. Play games and shop for eco-friendly products at an eco-market… There's so much to explore and discover at Ocean Fest!, you're going to remember this family day out for a long time to come!
Here are some of the highlights you can look forward to:
Ocean Lab
In line with World Oceans Day's focus this year on preventing plastic pollution, S.E.A. Aquarium has planned an elaborate Ocean Lab experience complete with case files, microscopes and petri dishes!
---
-- Story continues below --
You get to play Crime Scene Investigator. Read the case summaries, study the evidence, and yes, you can do it – solve the case!
Harmony's Message – Underwater Show
You've probably watched quite a few performances. But a show that is performed underwater? That would be a first! Enjoy the story of a girl named Harmony who has to save her sea creature friend from a dangerous plastic bag – with the help of the audience. That's you!
Green Workshops and Ocean Eco-market
How would you like to take part in exclusive green workshops, surrounded by 40,000 marine animals in S.E.A. Aquarium's beautiful Ocean Dome? Learn how to upcycle used items into completely different products, and bring your creations home.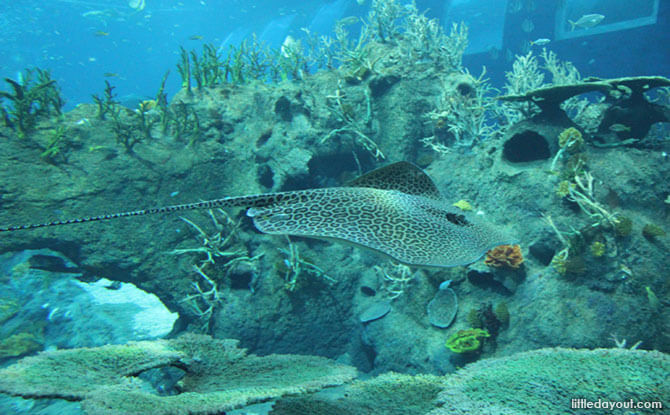 You can also enjoy green retail therapy at S.E.A. Aquarium's first ocean-themed eco-market, not forgetting fun interactive games and activities.
Life in Plastic
Put yourself in the shoes of a marine creature with an art installation created with pieces of marine plastic, inspired by the viral video of a manta ray swimming under a sea of plastic trash.
Exclusive Goodie Bag
Each child-adult pair to sign up for our Little Day Outing to S.E.A. Aquarium: Ocean Fest! will receive a goodie bag (worth over $20) containing a limited-edition S.E.A. Aquarium stationery set and a Whales Pouch or Mermaid Case designed by Pathlight's The Art Faculty artists.
Join us on this meaningful Little Day Outing, and have fun celebrating the ocean and learning how to protect it!
Little Day Outing to S.E.A. Aquarium: Ocean Fest!
Date: 2 June 2018, Saturday, 2.30 – 4.00 pm (guided tour, after which you can enjoy S.E.A. Aquarium free-and-easy and free entry to the Maritime Experiential Museum)
Venue: S.E.A. Aquarium, Resorts World Sentosa
Registration fee: $10 for a child-adult pair; $5 for an additional child or adult
Click here to sign up for the outing. (Hurry, only 40 places are available!)