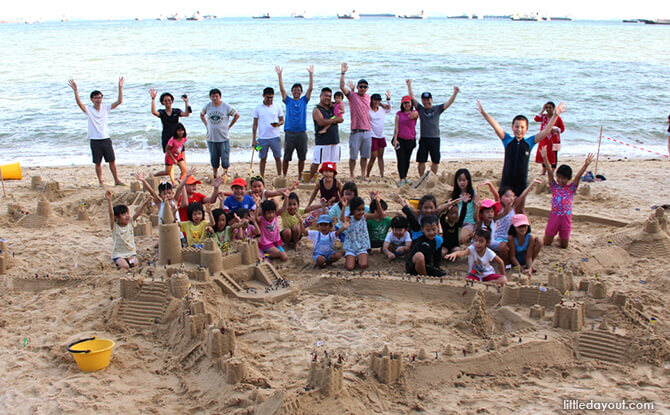 Little Day Out had its inaugural Amazing Sandcastles Family Workshop on 3 June 2017, and participant Sophia Wong shares her experience in this review.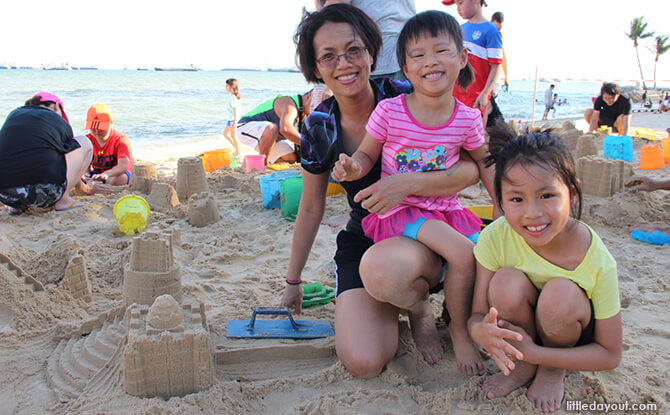 Having lived in the US for some years, it has been our family tradition to go to the beach on the July 4th weekend. Needless to say, building sandcastles has been on our to-do list ever since my kids were toddlers.
But what frustrated me was that I could never build a sandcastle that looked as magnificent as what my kids imagined. Our castles would tremble as we built up and halfway through, everything would crash down.
So when I was invited to join the Amazing Sandcastles Family Workshop organised by Little Day Out, I was excited to know that a sandcastle building pioneer, Alvin Lee, would be conducting the workshop. What also caught my attention was that the workshop was designed for family learning TOGETHER, not a "mommy-do-it-all" activity.
The instructor, Alvin Lee, is a wonderful teacher with a fun and hilarious spirit and his teaching really captivated the attention of the kids from different age groups.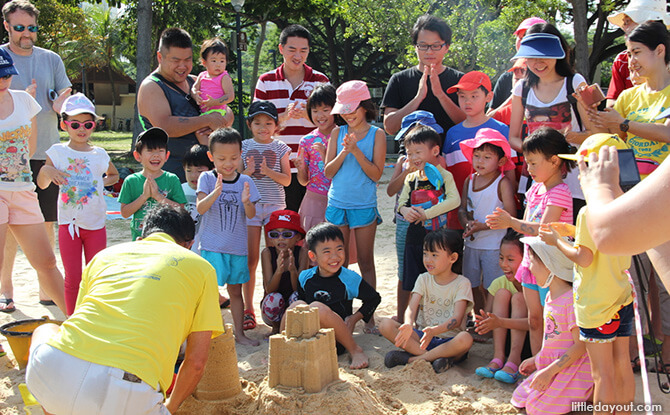 He first showed us what the three most important elements for successful sandcastle building are. Then he went on to demonstrate how to build a sandcastle using his patented sandtools. My jaw dropped when I saw how easy it was to build a majestic sandcastle with these simple tools and techniques.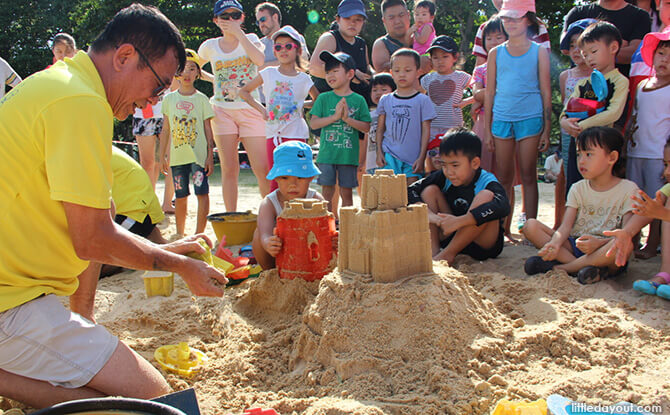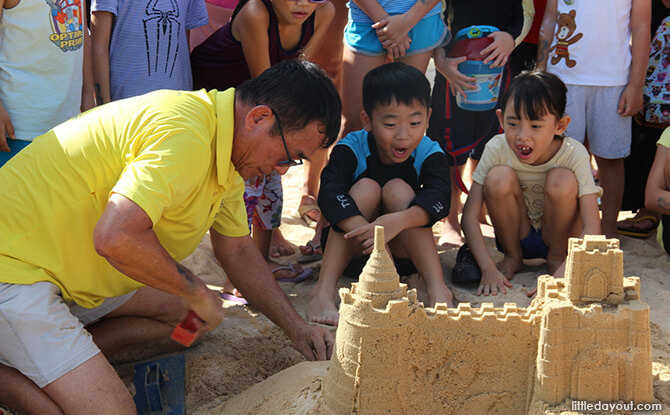 There were four or five assistant instructors from his team onsite who were extremely helpful and knowledgeable. They went around to make sure what was taught and demonstrated was applied correctly. They always answered our questions with friendly smiles and were hands-on with their instructions.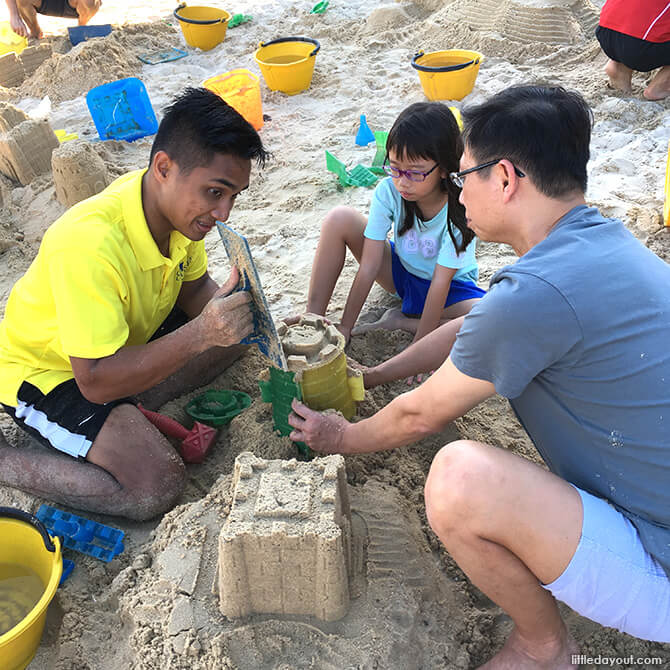 To me, this workshop did not just impart the skills needed to build an imaginary sandcastle; it also taught the kids what teamwork was all about, encouraged creativity and instilled the belief that you can achieve anything you dream of by not giving up.
I love how this workshop gives families the opportunity to bond through working as a team.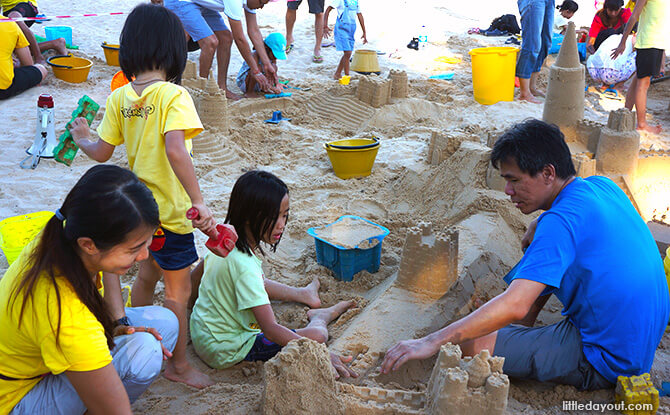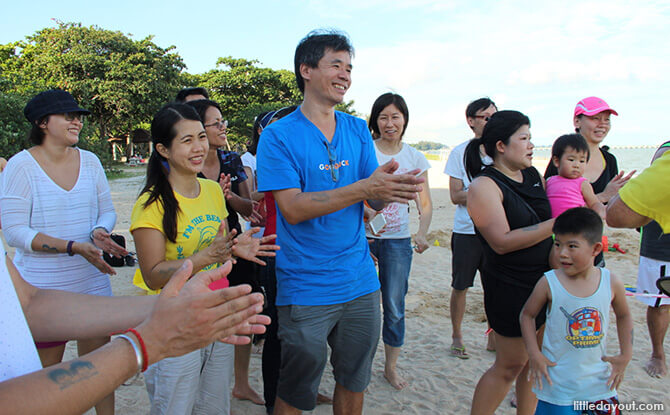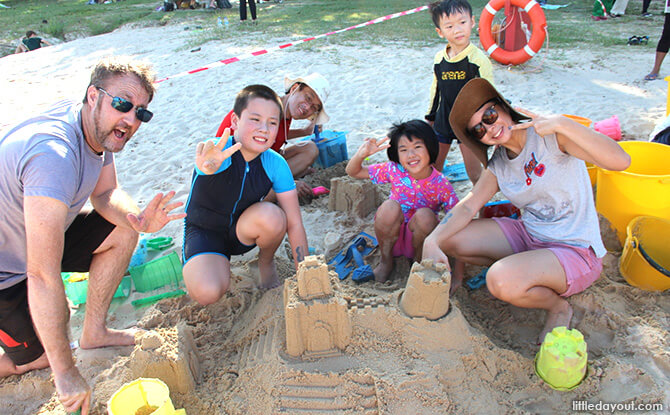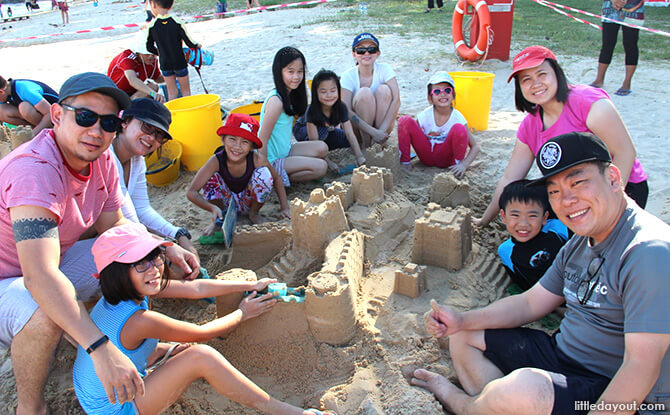 Are we ready to go and build a dream sandcastle? You bet!