As we celebrate our nation's independence and 80 years since the fall of Singapore, what better time than to learn of stories about the war than in August? Do we know the stories of the valiant men who defended our nation? How about the courageous people who lived through the harrowing times?
Embark on a History Quest with us on 6 August 2022. Go on a Strategic Hunt to figure out historic truths at Bukit Batok Nature Park. Come and learn about the amazing heroes and forgotten stories with author Sim Ee Waun as she leads a tour at Former Ford Factory. And on 10 August 2022, join us too for a meet-the-author session where Ee Waun shares the real survivor stories she uncovered from the books she wrote. Unearth stories of the war in Singapore with us by signing up for this event now!
Our on-site adventure will be focusing on our war history in the 1940s and the first segment will be taking place in the West of Singapore where some of the bloodiest battles were fought.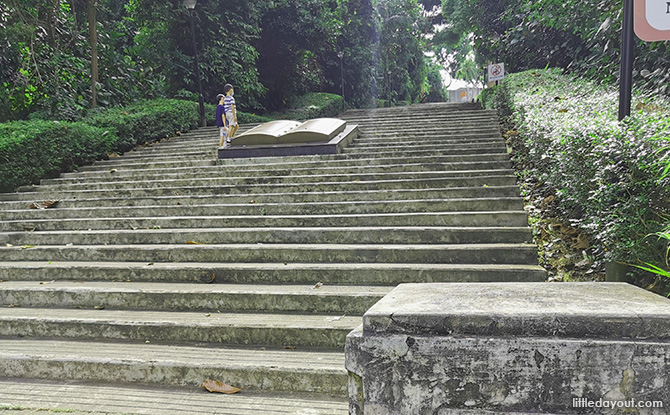 ---
-- Story continues below --
We will meet at Bukit Batok Nature Park, the foot of where a Japanese shrine was once built. All that is left is a long flight of steps but they are accompanied by stories of the fallen including the vicinity known as "Sleepy Valley" where the Allied forces were ambushed by Japanese troops. Participants will learn the important details of the war.
Next we will adjourn to Former Ford Factory, just a short drive away, for a docent-led tour. Former Ford Factory was the very site where the British surrendered to the invading Japanese forces on 15 February 1942, now an intimate and excellent museum of WWII in Singapore.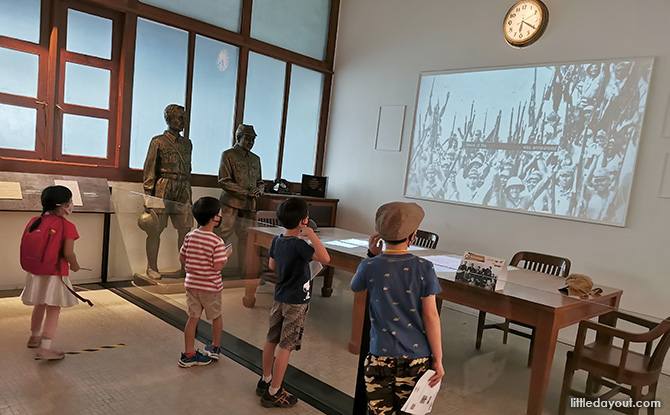 Sim Ee Waun, author of We Shall Remember: The Story of Singapore at War will be your docent for the Former Ford Factory tour. You will discover what led up to the war here, its strategies and battles, and how it affected the different communities in Singapore. This is where you will learn about the harrowing days before and after the fall of Singapore. You will also find out about how the people of Singapore endured Japan's brutal Occupation of this island. All this is brought alive by the amazing artefacts at the museum, including the very room where General Percival signed the surrender documents.
If you think you knew all there was about this time in our past, you might well be in for a surprise.
In this 45-minute virtual talk, "Unearthing Little-known Stories and Piecing Together 'We Shall Remember: The Story of Singapore at War", author Sim Ee Waun brings you behind the scenes in her process of writing her book We Shall Remember: The Story of Singapore at War, including issues a writer of history has to confront. She shares highlights of three years of research and writing as well as many forgotten stories and amazing heroes of Singapore's war with Japan in 1942.
Just for the event, get an exclusive 20% off Sim Ee Waun's books: We Shall Remember: The Story of Singapore at War, The House on Palmer Road and The House on Silat Road. Ee Waun's books are dedicated to war heroes, most of whom we never knew, including those from her family.
We Shall Remember: The Story of Singapore at War: Did you know that many resistance fighters in the Malayan jungles were just teenagers? That one of the first large-scale coded messages created in Changi prison was inspired by girl guides? And that some university students returned to Singapore as commando-spies? Read about the secret school in Sime Road Prison, the courageous quilters in Changi Goal, the grandmother who became a fighter and many other stories.
The House On Palmer Road: Join Sing, her nine brothers and sisters in 1930s pre-war colonial Singapore at their wooden house on Palmer Road as they visit a coolie room and head for other exciting adventures.
The House On Silat Road: Follow their story to the House in Silat Road, during the Japanese Occupation where the first Japanese bombs fell and their idyllic life was turned upside down. They try their best to survive the Japanese Occupation – buying groceries under ration, growing vegetables, listening to hidden radios and witnessing historic events in Singapore.
Purchase Sim Ee Waun's titles at 20% discount here. These special rates end on 31 August 2022.
Books will be autographed by Sim Ee Waun and sold by Closetful Of Books. Orders will be mailed out within three working days upon purchase.
One participant of the full event will get a chance to win one autographed set of Sim Ee Waun's books, generously sponsored by Closetful Of Books. Sign up for our walk, talk and history quest to stand a chance to win the books!
Event Details of Unearthing Stories Of The War In Singapore

9 am to 9.45 am: Bukit Batok Nature Park Strategic Hunt
10 am to 11.15 am: Guided Tour at Former Ford Factory led by Sim Ee Waun
For Ages 8 and Up
10 am to 11.30 am: Author's Virtual Sharing: We Shall Remember: The Story of Singapore at War
For Ages 8 and Up
---
Stay in Touch for Future Little Day Out Camps & Outings
Love what we are offering but can't make it this time round? Want to be the first to know? Do fill up the form below so we can get in touch with you! Find out more here too!