Planning for the September holidays that's just round the corner? Join Little Day Out on our adventures that guarantee fun, new perspectives and learning of life skills.
Head to Bishan-Ang Mo Kio Park for a Little Day Outing with the author of The Invisible People series – Ames Chen. Hear from Ames and her daughter, Mya, on nurturing empathy through noticing the invisible people around us. This will be an interactive, hands-on session for families on 6 September!
Think you are a competent explorer? We will be challenging you to a half-day Eco-Adventure Mystery Quest at Pulau Ubin and rounding it off with a guided night walk on 9 September! Do you know what treasures are hidden in Pulau Ubin? Come and unravel our Ultimate Ubin Eco-Adventure Mystery Quest!
We will uncover gems of biodiversity through observing, navigating, strategising and solving puzzles. Fastest parent-child pair/family team wins! Then tuck into a hearty old-school picnic dinner while enjoying the sea breeze and bond. The excitement continues after hours at a guided night walk to spot the Greater Mousedeer, Leopard Cat, Spotted Gecko, scorpions, civets, owls, crabs and more!
Nurturing Empathy In Your Child: The Invisible People Special
Head to Bishan-Ang Mo Kio Park this September holidays with your little one and hear from author Ames Chen and her daughter on how to nurture empathy in your child. Plenty of hands-on activities await for both parent and child.
Here's your chance to meet Ames Chen, the author behind the series: The Invisible People. Both series are a must-read!
Who are the invisible people?
Have you got an "Aunty" at home who helps to cook, clean and care for the children?
Have you noticed those in the night shift who work hard protecting residents?
Ever noticed who cleans the tables at the food court?
Hear the inspiration behind their stories and listen to both Ames and her daughter, Mya, on how we can all practise some empathy to people around us.
It will be a fun, interactive and thought-provoking session meant to empower both parent and child (recommended for ages 4 to 7) to nurture empathy. The session includes a storytelling session by Mya, a chance for your child to put values into action and practice, a reflection session, parents' chat and games for all to conclude the fun morning at the beautiful park.
Date: 6 September, Tuesday
Time: 9.30 am to 11.30 am
Venue: Bishan-Ang Mo Kio Park
This Little Day Outing is suitable for children ages 4 to 7, and this is a parent/caregiver accompanied event.
Sign up for the outing here.
Get 10% off The Invisible People series and have the books autographed. Purchase them at this link.
Ultimate Ubin Eco-Adventure Mystery Quest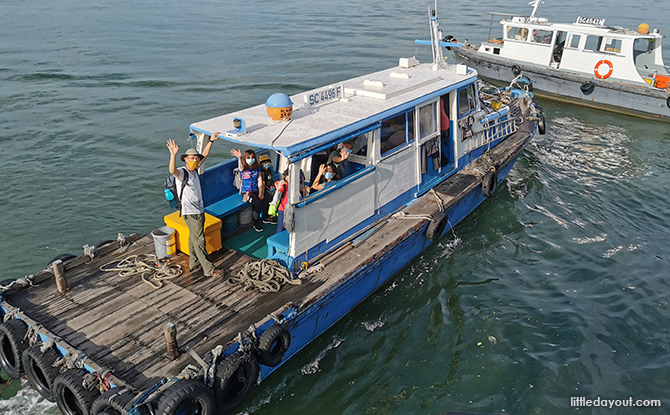 Experience Pulau Ubin after hours at our Ultimate Ubin Eco-Adventure Mystery Quest. We meet in the afternoon to journey to Pulau Ubin where we will uncover treasures of Pulau Ubin. Join the race with your loved ones, pay attention to the clues, figure out the puzzles, investigate and identify the targets! Time is running out and your team will need to complete the Mystery Quest.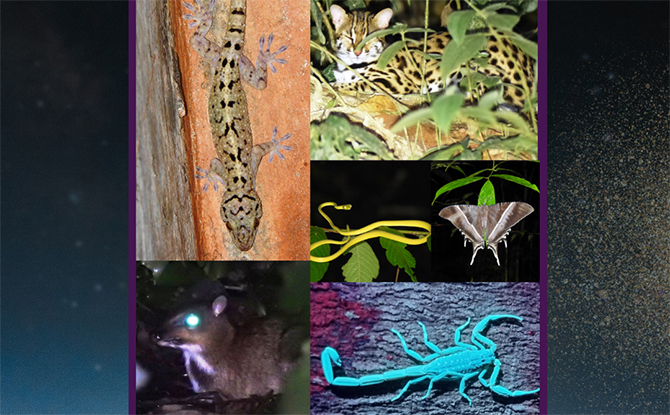 Enjoy a picnic dinner and we will head off to the darkness to search for the elusive Leopard Cat and attempt to find the Greater Mousedeer – not seen on mainland Singapore. We will traverse Pulau Ubin's secondary forest, mangroves and scrubland with a professional nature guide. Other nocturnal critters we will find are scorpions, snakes, frogs, owls and crabs. Return to Singapore refreshed from experiencing the great outdoors!
Join In The Ultimate Ubin Eco-Adventure Mystery Quest
Date: 9 September, Friday
Time: 4 pm to 9.30 pm
Venue: Meet at Changi Point Ferry Terminal
Suitable for children ages 7 to 12 and this is a parent/caregiver accompanied event.
Join us here, limited spots available!