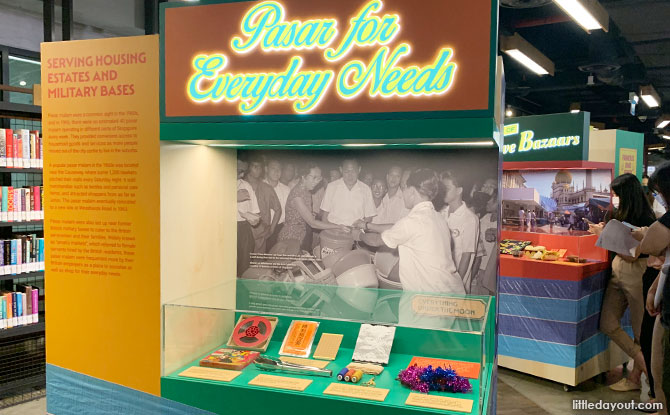 National Heritage Board's latest travelling exhibition Lelong! Lelong! Pasar Malam in Singapore is making its way around libraries in Singapore and providing a looking a beloved but transient feature of Singaporean life.
---
Pasar Malams: A Treasured Part of Singaporean Life
There is always an air of exciting when we see the stalls being set up, heralding the arrival of a pasar malam to the neighbourhood. Whether it is the prospect of a Ramly burger, or finding a treasure on the cheap, pasar malams or night markets hold a special place in Singaporean's hearts.
Did you know that pasar malams date back to the 1920s. Starting out more akin to a trade show or exposition, they have evolved over time, adapting to changing needs and trends, even to this day.
---
Lelong! Lelong! Pasar Malam In Singapore Exhibition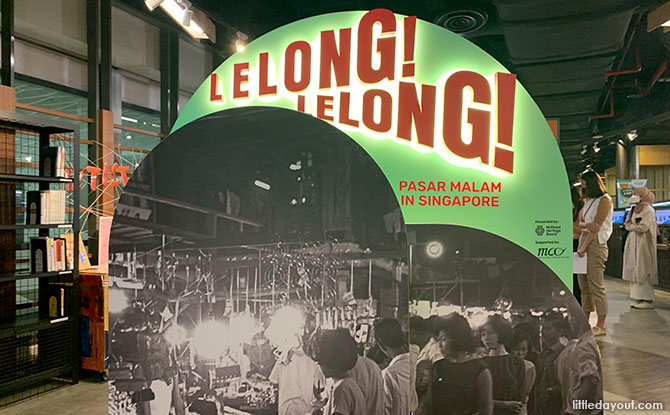 ---
-- Story continues below --
The Lelong! Lelong! Pasar Malam in Singapore presents a retrospective look into the heritage of the night market while also considering its present form and future. The exhibition is made up of six panels – fashioned to look like stalls you would find at the night markets.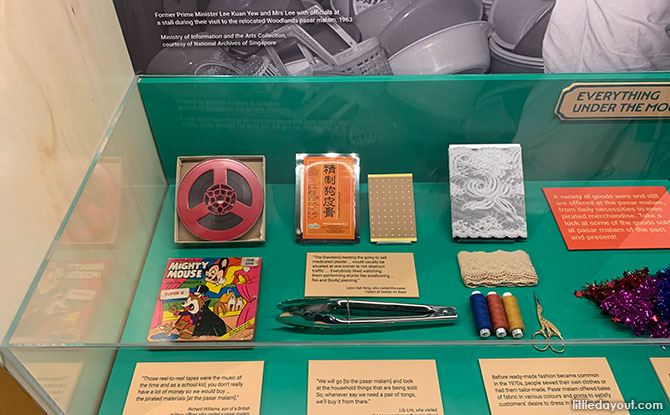 The panels show how night markets have played different roles over the decades. For example, they were once a convenient place to shop of everyday items and have also sprung up around various festivals and special occasions.
The exhibition presents some of the items and which could be found at pasar malams and also has an element of gamification in the form of a "matching game" at the festival market display.
The last two years have also been challenging for pasar malam store operators and this has once again forced a change in the way they operate. Whether it is going digital or finding new ways to attract an audience.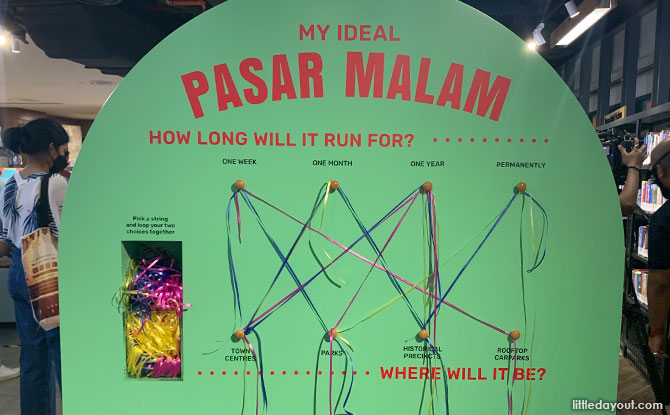 In response to the exhibition, the public is also invited to respond by pending down their thoughts or creatively voting for their ideal pasar malam of the future with string.
---
Exhibition Dates and Locations
Lelong! Lelong! Pasar malam in Singapore is on display at the Sembawang Public Library from now till 30 July 2022. The exhibition will then be moving on to the following locations:
August 2022: Toa Payoh Public Library
September 2022: Ang Mo Kio Public Library
October 2022: Sengkang Public Library
December 2022: Jurong West Public Library