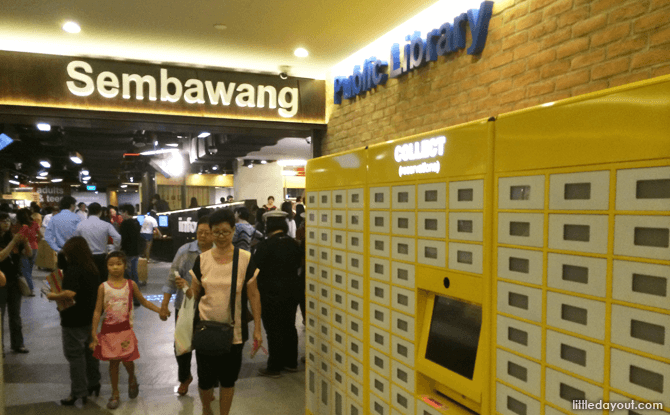 Even though the rest of Sun Plaza is still undergoing major renovation, the Sembawang Public Library has reopened on the fifth floor of the shopping centre on 5 November 2014.
However, once you step into the Sembawang Public Library, you will soon forget that the rest of the mall is still under renovation.
Reflecting the Shipbuilding Heritage
The revamped library's stylish interior draws inspiration from the shipbuilding and shipyard heritage of the Sembawang area. This can be seen in the interior details and little nooks and crannies styled after shipping containers.
---
-- Story continues below --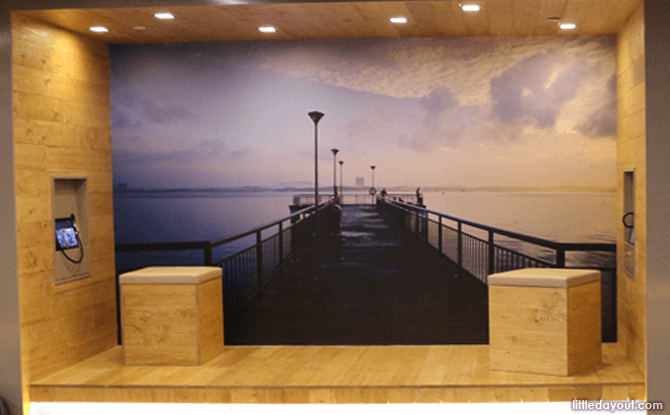 Developed with feedback from the community and library users, the Sembawang Public Library includes an area called the Reading Deck where parents and children can sit side-by-side to enjoy books together. There is also a large children's book section and even tablets where kids can make use of educational apps.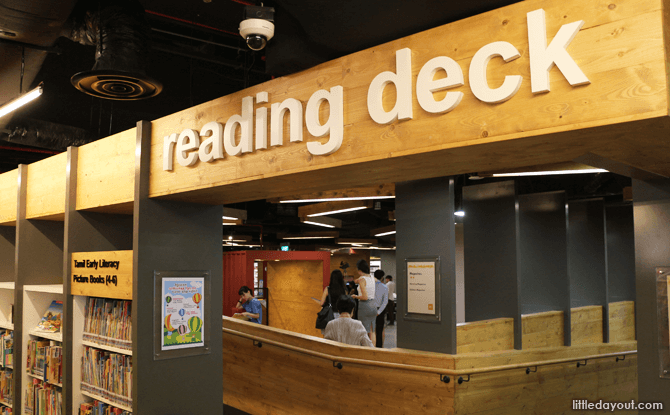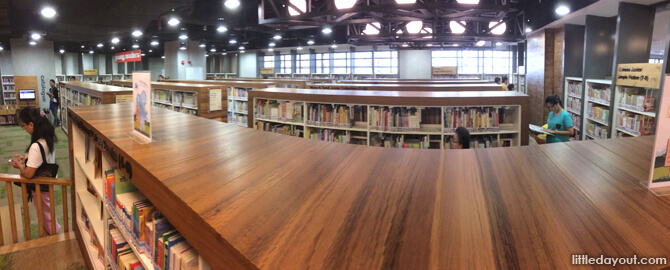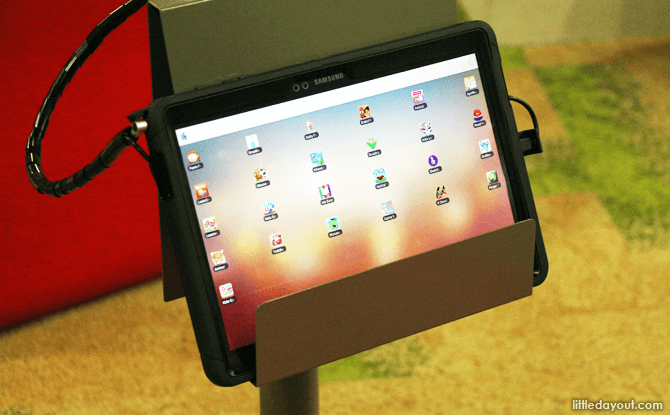 Following the opening of first Early Literacy Library earlier this year, Sembawang Public Library is the second library to have an Early Literacy section catering to children aged six and below. Here, books focus on five key areas – playing, talking, singing, reading and writing – to encourage learning and development.
Speaking at the opening of the library, Guest-of-honour Associate Professor Muhammad Faishal Ibrahim, Parliamentary Secretary, Minstry of Health and Ministry of Transport, and Member of Parliament for Nee Soon GRC said, "As there are many young families in Sembawang who actively use the library, the NLB has also included more books for toddlers and younger kids in the children's section. I am sure parents will find these books useful in cultivating the reading habit in their children from a young age."
Other features that library users will appreciate include a charging station for mobile devices and designated lockers where users who have reserved titles can collect their items even after the library's opening hours.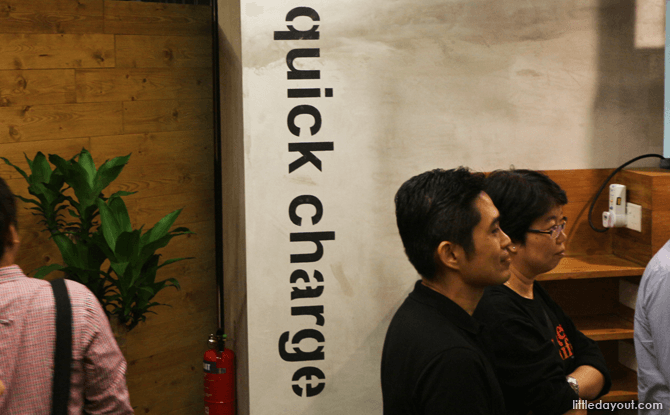 Sembawang Public Library Opening Hours
The library is open to the public daily from 11 am to 9 pm except on Public Holidays.
With the ongoing renovations at Sun Plaza, access to the library is via the mall's service lift. Library users can take the service lift from either level 1 or the carpark at basement 2 directly to the library on the fifth floor.