Come 21 October 2013, families can look forward to visiting the new LEGOLAND Water Park at Nusajaya, Johor.
Located next to the existing LEGOLAND Theme Park, LEGOLAND Water Park will have more than 20 slides and cater to families with children between the ages of two and 12.
This is Asia's first LEGOLAND Water Park and among the attractions visitors can expect to see around the park are more than 70 LEGO models. However, the main attraction of the park has got to be the water slides and rides.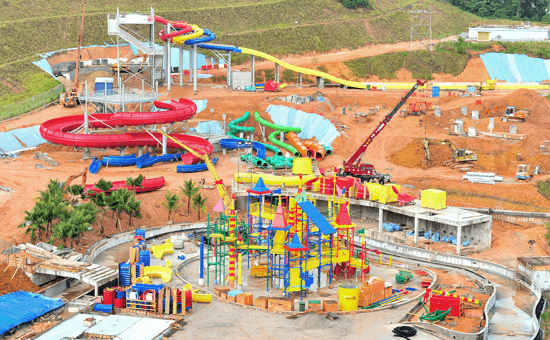 Aerial View of LEGOLAND Water Park Under Construction
What to Expect at LEGOLAND Water Park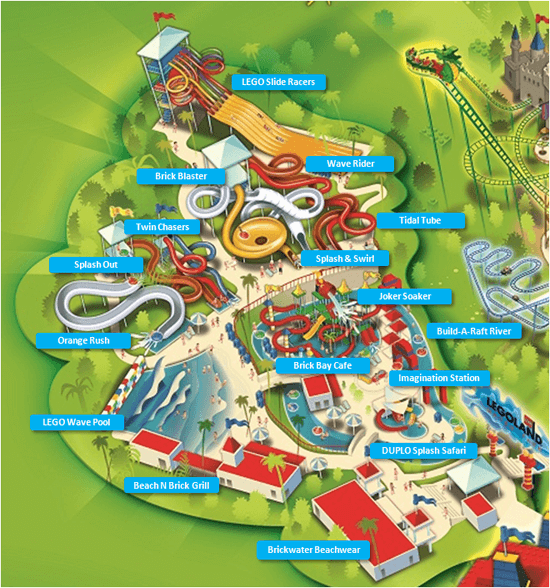 Rides and Attractions at LEGOLAND Water Park
One highlight of the LEGOLAND Water Park will be the Build-a-Raft River where families can imagine and build a raft from soft LEGO bricks before embarking on a voyage along a 'lazy river' through the park.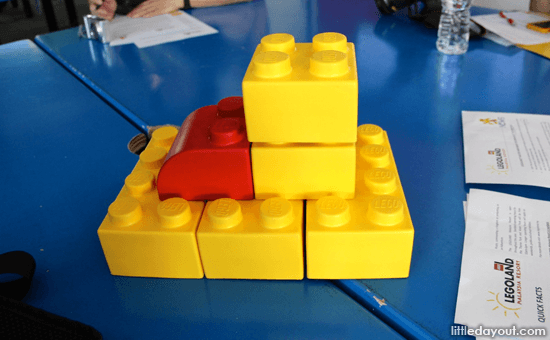 Soft LEGO Bricks that will be found at the Build-a-Raft River
Joker Soaker, a wet playground equipped with water cannons and 350 gallons of torrential water spills will provide young kids with a splashing good time.
The more adventurously-inclined will be able to make their way to the LEGO Slide Racers, a six-lane water slide that starts off in an enclosed tube section before transitioning into a multi-lane open slide for a neck-to-neck race to the finish.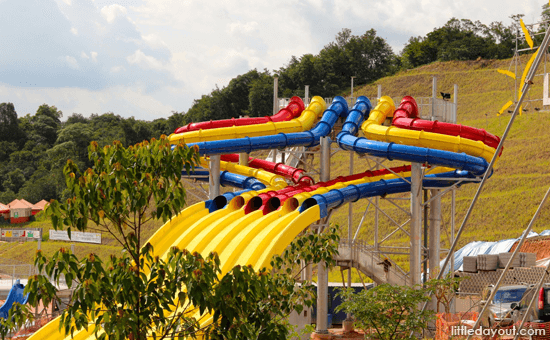 LEGO Slide Racer
LEGOLAND Water Park will also feature a wave pool for those seeking fun among the surf.
As of 11 July 2013, 70% of the LEGOLAND Water Park has been constructed.
Admission to the Water Park will require a separate ticket from the Theme Park, but a combo ticket to both the Theme and Water Parks will be available.
Transforming into LEGOLAND Malaysia Resort
The opening of LEGOLAND Water Park will mark a step towards the realisation of LEGOLAND Malaysia Resort, comprising the Theme Park, Water Park and Hotel. LEGOLAND Hotel is expected to open in early 2014.
Siegfried Boerst, General Manager of LEGOLAND Malaysia Resort said, "In total, LEGOLAND Malaysia Resort will have more than 70 rides, slides, shows and attractions. This is a unique holiday destination for the entire family to enjoy. It will offer adventure, education and fun for action-packed day trips or longer breaks."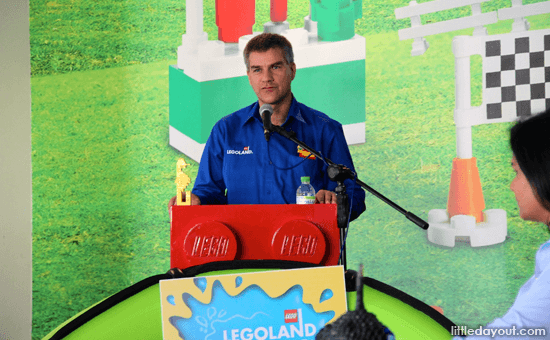 Siegfried Boerst briefing the media on the opening of LEGOLAND Water Park
From early August 2013, limited numbers of the Premium Annual Pass that is valid for both the new LEGOLAND Water Park and the Theme Park will go on sale. The Premium Annual Pass will cost RM395 and can be used for 12 months at any time. The Annual Pass for either the Water Park or the Theme Park will cost RM275 for adults and RM210 for children/seniors.