An airy, open space, with room for imagination, where children learn through play… This was what ex-preschool teacher Anusha Murali, 37, wanted as she dreamt of setting up her own preschool one day.
And now this dream has materialised in the form of IglooKids International Preschool, a newly-opened Singapore preschool and childcare centre based on a play-based curriculum from Finland.
Montessori and Other Methodologies
"I'm a mother of a three-year-old girl. I thought very hard about finding a preschool that I felt my daughter can learn and be safe in," said Anusha, whose daughter earlier contracted Hand Food Mouth Disease at a previous preschool.
"So I decided to start my own preschool."
Formerly a bank executive before she achieved a Masters in Education at the National Institute of Education, Anusha was evidently excited as she talked about her new school.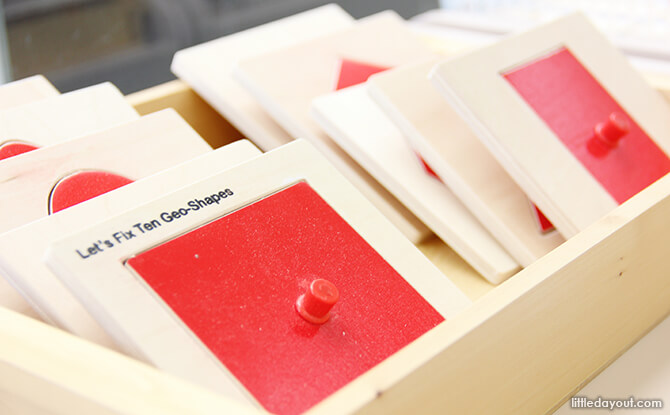 "I wanted an open concept which helps children to learn through play. Whatever they are interested in and ask questions about – that's what we will use as opportunities to teach them." said Anusha.
IglooKids International Preschool's curriculum incorporates several methodologies, including Montessori, Reggio Emilia and Howard Gardener's theory of Multiple Intelligences.
Answering "Why" Questions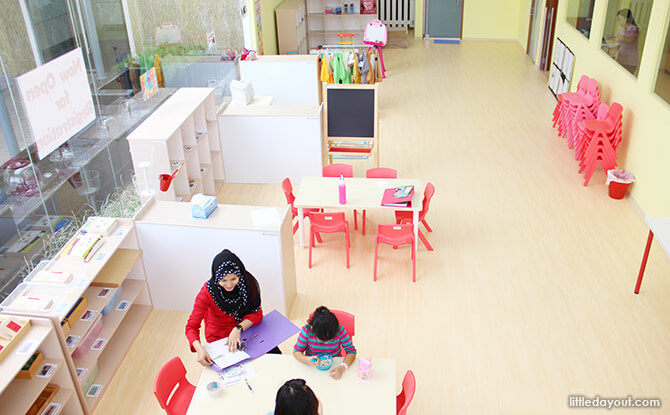 For the year, the school will cover four topics involving nature, people, groups and culture, catering for children from 18 months to six years old.
Each learning corner, or Learning Centre, as Anusha calls them, provides exploration according to these topics.
For example, a child may strike up a conversation about a toy animal. That would be the teacher's springboard to explaining about, extinction, evolution, volcanic activity, and so forth.
There is an art corner, a corner with Montessori materials, a corner with costume play and other role-play toys, and some others.
"Very often, kids' 'why' questions are not answered by the majority of schools."
"There is no form teacher here. We call our teachers lead collaborators, who communicate with parents to understand their parenting style, and they take the lead to scaffold the kids' learning based on the little ones' interests."
An interesting trait of IglooKids is that the doors are open for parents to participate in the programmes of the day, at any time.
Besides play-based learning, in the case of language and numeracy, a "more structured programme" is in place. The curriculum also prepares kids for primary school by the time they enter Kindergarten 2.
The Importance of Teachers
"I observed a school in Finland for a year by watching recorded CCTV footage."
Anusha also received two to three hours of training five times a month, and is now IglooKids' Head of Franchise for Southeast Asia.
While Anusha herself is interested in pursuing a doctorate thesis on play-based education – she already holds a Masters in Public Administration and a degree in Economics – she also believes that the teachers she hires should at least have a degree.
In fact, the teachers at IglooKids are her friends or her ex-colleagues from the pre-schools she taught at.
"The Finnish education system I've been observing believes that it's important that preschool teachers are qualified. The more highly educated the teacher, the better the children perform."
IglooKids has a low teacher-student ratio – 1:5 for younger kids, and 1:7 for preschoolers. "The quality of teachers concerns me. My two teachers have degrees in humanities and social science. They are trained early childhood practitioners."
A rough timetable of a day at IglooKids looks like this:
7 am – 9 am: Free play, breakfast
9 am – 12 pm: Curriculum time
12 pm: Lunch, shower
3.30 pm – 5 pm: Curriculum time
7 pm: Parents' pick up kids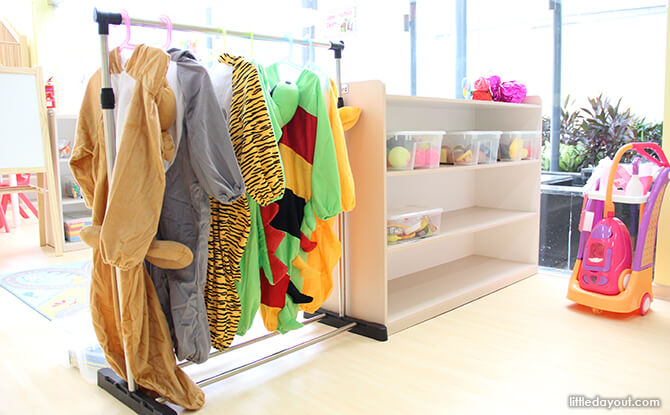 Join IglooKids' Open House…
Date: 20 June 2015, Saturday
Time: 10 am to 2 pm
Address: IglooKids International Preschool
3 Ang Mo Kio Street 62, Link@AMK, #01-36, Singapore 569139
(near Yio Chu Kang MRT station)
Telephone: 9118 5002 / 6815 4365
Email: contactus@iglookids.com.sg
This feature is brought to you in collaboration with IglooKids International Preschool.