What's one smart thing you can do during the March holidays? Bring the kids for fun learning at SmartKids Asia 2018!
Back for its sixth outing, the region's biggest educational event will take place from 16 to 18 March at the Singapore Expo, Hall 6. As always, admission is free!
The Learning Pavilion *NEW*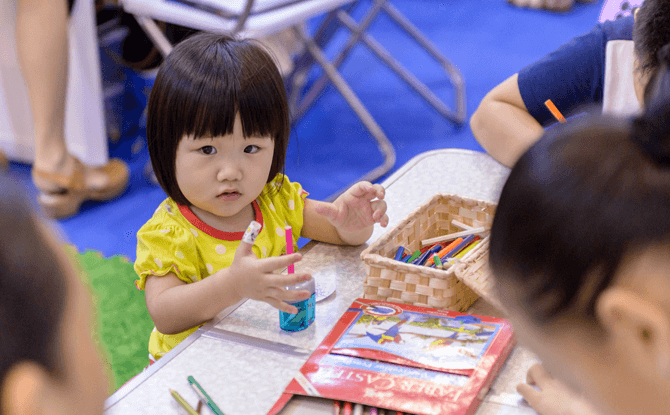 Located at the back of the exhibition hall, in front of the Storyland area, The Learning Pavilion adopts a shared classroom format – much like Korea's renowned 'K-Children' fair – to encourage co-learning.
Here, you'll find exhibitors ranging from language centres to music schools, dance studios, tuition centres, and S.T.E.A.M enrichment programmes.
The pavilion is a fun-filled area buzzing with activities ranging from puzzle-solving to mini board games, math quizzes, English challenges, and craft activities such as making your own musical instrument.
Children between 2 and 12 years old get to play for free, and may even win small prizes when they complete an activity!
Sensory Art Trail *NEW*
Another new highlight at SmartKids Asia 2018 is the Sensory Art Trail, where visitors will encounter a carousel of textures, a lab of taste and smell, a land of instruments, and a logic game space in a conceptual tropical forest.
Curated by Lasalle College of the Arts and three Singaporean artists, the Sensory Art Trail goes beyond stimulating the five senses, to encourage children to use scientific processes as they discover, create, and play!
Can't wait to get exploring? Be among the first 200 to register and visit this exciting trail, and you'll receive a mystery gift! Register here.
More Reasons To Visit SmartKids Asia 2018
There's a lot more to look forward to at SmartKids Asia 2018. It is, after all, the largest educational event in the region. Don't miss out on the following:
SmartKids Asia Storyland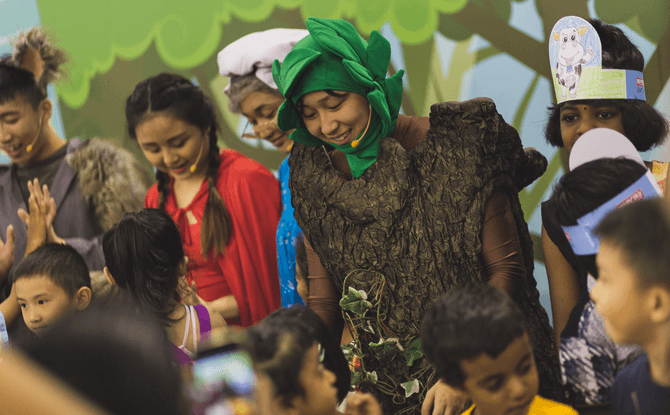 Watch fairytales come to life at SmartKids Asia Storyland with classics in the form of theatrical plays and storytelling of The Frog Prince, Pinocchio, The Sleeping Beauty, and more. 
Free Trial Classes
SmartKids Asia 2018 presents programmes from a comprehensive list of education and enrichment providers suited for children from ages 2 to 12 years old, encompassing English, technology, art, and more.
SmartKids Asia Activity Area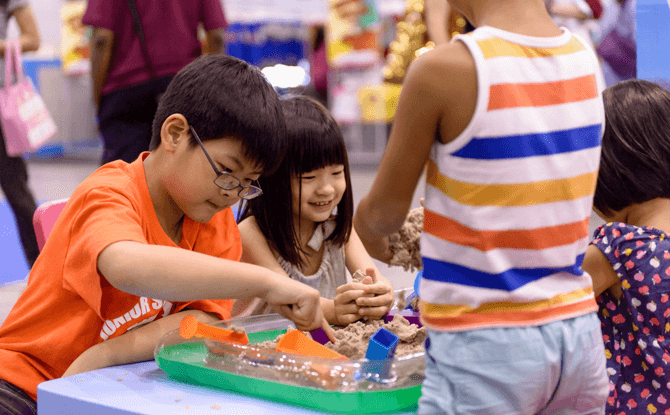 Learn a new skill with your little one. Choose from an array of hands-on activities including making your very own aquarium, terrarium, clay figurine, and more. 
Daily Stage Activities and Meet & Greet Sessions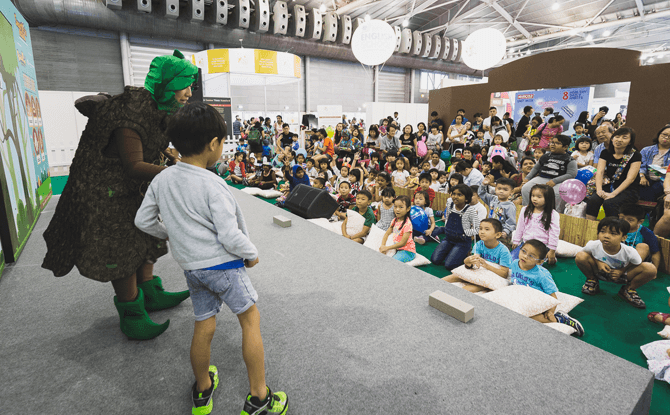 Enjoy interactive stage activities and performances covering education, the arts, sports, and more by SmartKids Asia exhibitors every day. Score a chance to take pictures with your favourite characters – Chuchu and friends, Larry from The Polliwogs, and more.
Goodie Bags and Daily Lucky Draws
Reserve a goodie bag worth up to $50 by pre-registering online, or by being among the first 200 to be at the event. You'll also get one chance to win in the daily draw with every purchase receipt. $10,000 worth of prizes are up for grabs! Register here.
SmartKids Asia Fun Passport
Calling all fun-loving kids! Get your Fun Passport, complete all the activities in it, and you'll get to spin the wheel and win exclusive prizes! The first 200 to get all their stamps on their Fun Passports will also be able to redeem a yummy ice cream!
SmartKids Asia Idol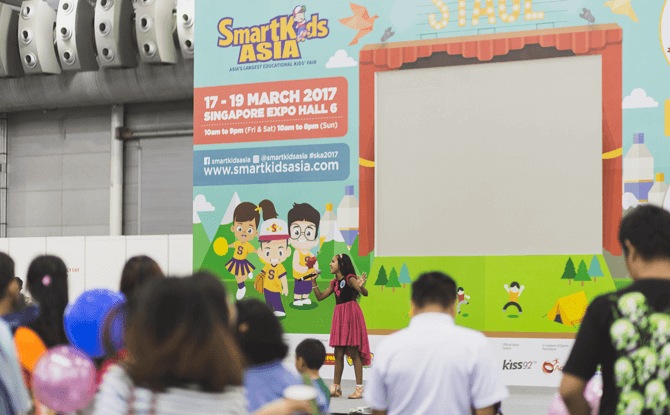 Watch the top 10 finalists perform live on 18 March 2018 from 11 am to 12.30pm. Come and support your favourite contestant!
Safe Cycle Zone
Kids get educated on safe cycling through basic skills training and road circuit simulation at this zone. It's informative, fun, and participants even get certified as young safe cyclists at the end of the programme! Register now.
For more information on the latest updates and event highlights, visit the SmartKids Asia website or follow SmartKids Asia on Facebook.
SmartKids Asia 2018
Venue: Singapore Expo, Hall 6
Date: 16 to 18 March 2018
Opening Hours: 10 am to 9 pm (Friday & Saturday); 10 am to 8 pm (Sunday)
Website
This feature is brought to you by SmartKids Asia 2018.