On average, skin around the eyes is three times thinner than the rest of the face. This means it's more prone to dehydration and lines, and it's why signs of ageing, stress and fatigue show up there first.
The amount of time we spend each day looking at screens – the phone, the tablet, the computer, the telly – certainly doesn't help matters. Not only does the strain cause your peepers look tired and glazed, it's likely to result in more blinking (the average is already around 15,000 to 20,000 times a day) and eye-rubbing, which translates to yet more lines.
On the bright side, improving technology means that beauty companies are also constantly upgrading their eyecare formulas to keep up with the demands of our lifestyle now. We round up some of the exciting ones that have hit the shelves recently – have a look.
---
Latest Eyecare Products
Bio-essence Bio-Age'Luxe Pro-Intensive Eye+ Therapy, $59.90
This eyecare set has two components that enable it to work its magic. One is the serum containing a gold-standard form of retinol, a proven wrinkle fighter; the other is the Duo-LED applicator device, which has blue LED light to provide calming and anti-bacterial benefits, and red LED to boost circulation and skin renewal. Vibrating at 18,000 times per minute, the device also delivers a gentle micro-massage to the eye area to relieve fatigue. Expect reduced eye bags in eight days and less severe dark circles.
---
Elemis Pro-Collagen Eye Revive Mask, $115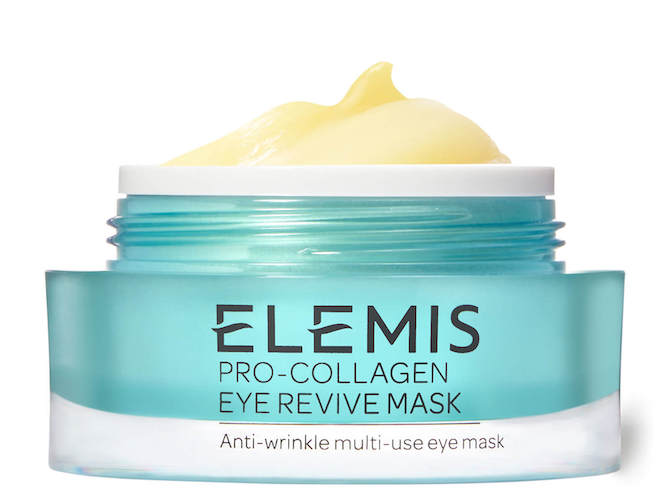 This cool, bouncy gel mask feels and smells a treat, gliding on smoothly but leaving no sticky, oily film. Next-generation hyaluronic acid helps to hydrate and plump skin, while watermelon snow algae addresses wrinkles and bush clover provides a boost of antioxidants to reduce symptoms of eye strain. Read: lessen dark circles and puffiness. Use it like a regular eye cream under or over makeup, or leave it on overnight to do its work.
---
AHC Luminous Glow Real Eye Cream for Face, $26

A top-selling eye cream in Korea, this antioxidant-rich powerhouse promises to tackle eight signs of ageing not just at the eye area but the rest of your face too. Besides instantly improving skin's moisture level, texture and luminosity, it also promises enhance skin radiance, reduce dark circles, smoothen fine lines and wrinkles, firm skin and restore elasticity. Apply it around your eyes and targeted parts of the face that require some intensive help.
---
Lancome Advanced Genifique Yeux, $110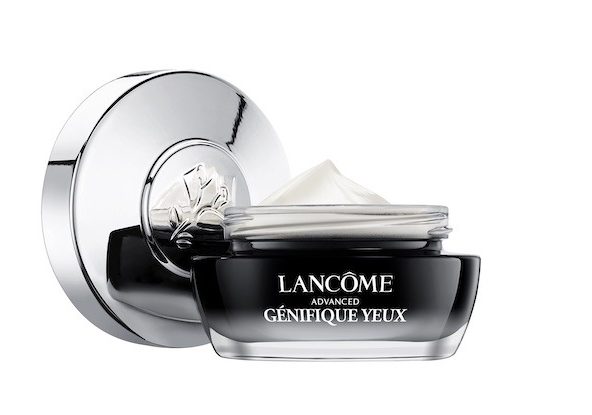 Ideal for those plagued by dark circles. There are four powerful ingredients in this iridescent, silky gel-cream, each chosen for its ability to target a particular cause of shadowed peepers. There's buckwheat seed extract and hyaluronic acid to boost volume, chlorella vulgaris (a type of green microalgae) to reduce the purplish hue caused by obvious blood vessels, and vitamin C to tackle excess pigmentation. The cream also has a mattifying and brightening effect – thanks to a combination of mica, alumina pearls and white mineral pigment – so eyes look instantly fresher and smoother.
---
Dior Capture Totale Super Potent Eye Serum, $116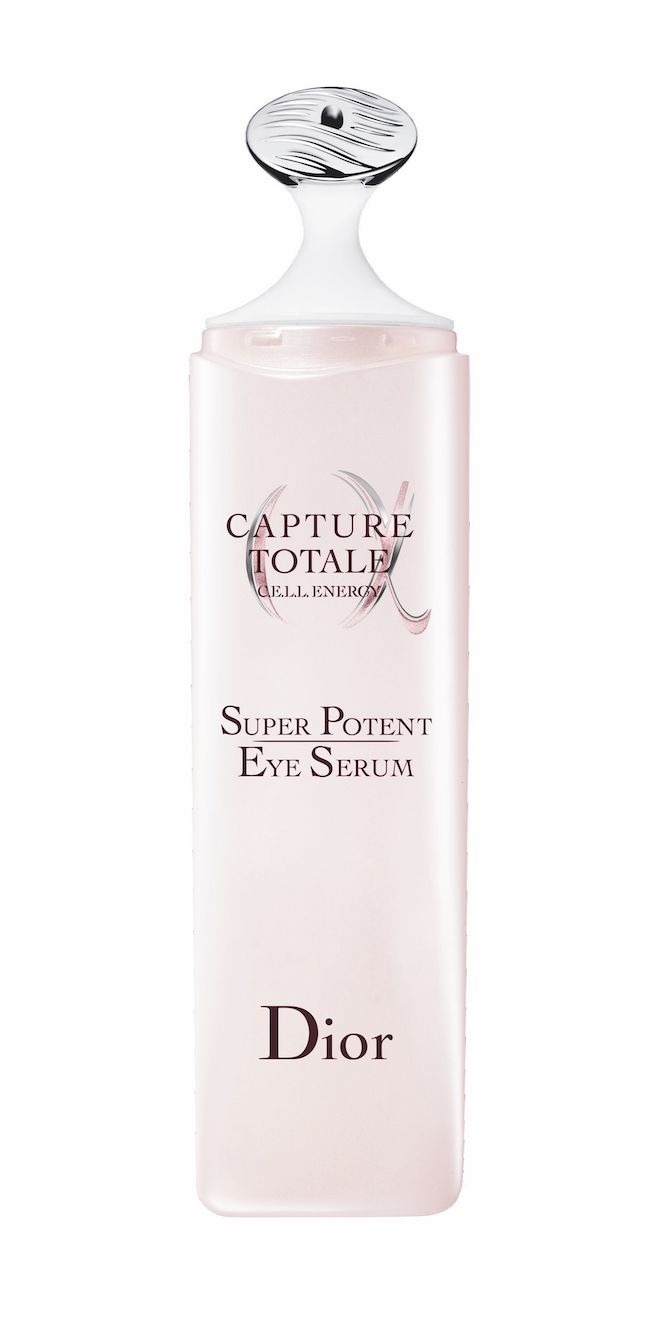 Composed of 92% natural origin ingredients, this advanced formula is built on the regenerative properties of longoza, a Madagascan wild ginger plant that doesn't die because it keeps growing back when cut. Longoza extract is said to boost the self-repair and regenerative functions of skin cells, so eyes look more youthful and rested. The cooling applicator is also a gem, with a flexible neck that enables you to gently massage the product into skin while boosting microcirculation to decongest eye bags and smooth out fine lines. At Dior beauty boutiques and counters.
---
Porcelain RevitalEyes Concentrate, $135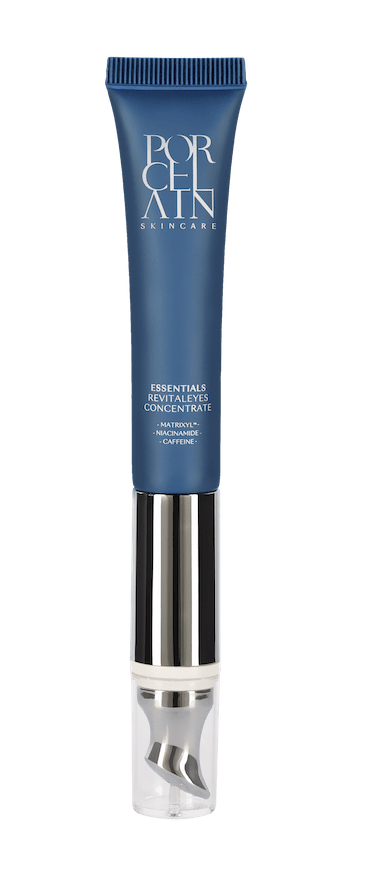 This high-tech package combines eye cream and eye massager in one. The silicon- and oil-free formula delivers the refreshing, lightweight feel of a gel and the intensive moisturising effect of a cream. It boasts several ingredient complexes that bring about a comprehensive anti-ageing effect, everything from upping collagen production and strengthening blood vessels (bye bye, dark circles) to lifting, repairing and protecting against oxidative stress. The massager is also cutting edge – it switches on automatically upon contact with skin, delivering 3,000 micro-vibrations per minute to promote cellular metabolism and product absorption.