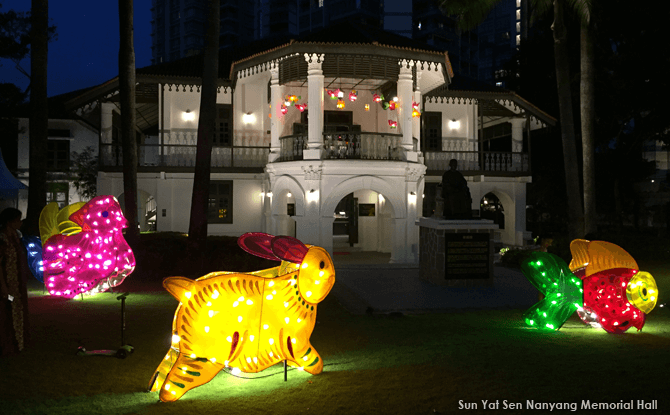 Mid-Autumn Festival is sometimes also referred to as the Lantern Festival. This year, 2017, lanterns of yore seem to have made a return. The nostalgic feeling is in the air at spots around Singapore with traditional designs taking centre stage in lantern displays for 2017.
Here is a look at these nostalgic lanterns around Singapore.
Chinatown Lantern Light-Up
More than 1,000 LED lanterns are on display in Chinatown as part of the celebrations organised by the Kreta Ayer-Kim Seng Citizens' Consultative Committee.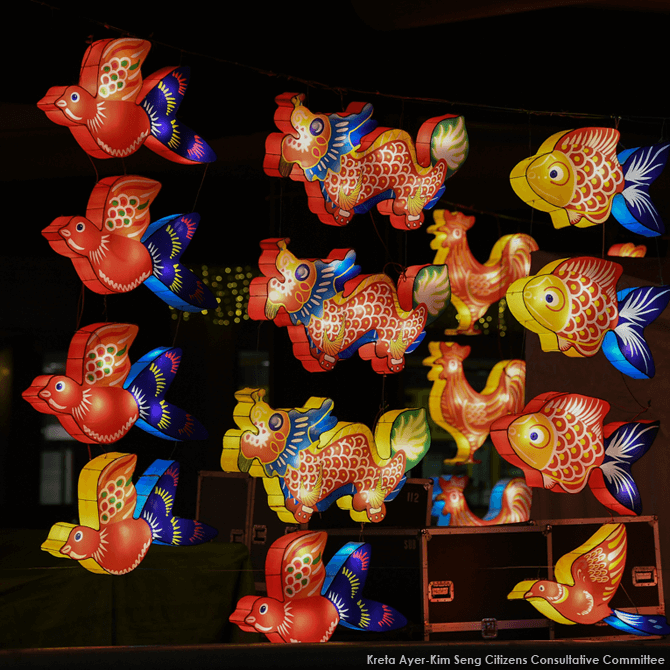 The lanterns are designed by students from the Nanyang Academy of Fine Arts and inspired by cellophane animal lanterns.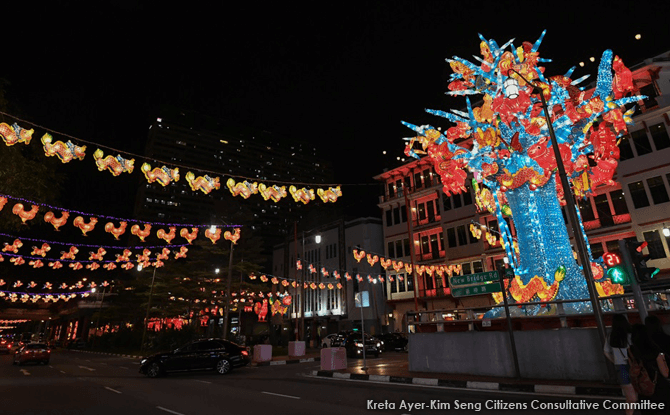 The lanterns along Eu Tong Sen Street and New Bridge Road will be on display till 19 October 2017.




Lanterns at Wan Qing Yuan
Lanterns light up the lawn at Wan Qing Yuan, also known as the Sun Yat Sen Nanyang Memorial Hall. These are part of the Wan Qing Mid-Autumn Festival 2017 celebrations which includes special programmes planned for 30 September and 1 October.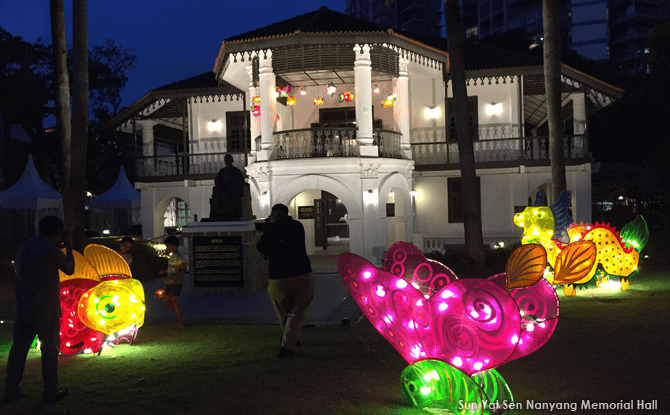 The five larger-than-life lanterns are styled after iconic cellophane lantern designs as well. They comprise the Dragon, Rabbit, Goldfish, Rooster and Butterfly lanterns and will be on display till 15 October 2017.
Lantern Display at Changi Airport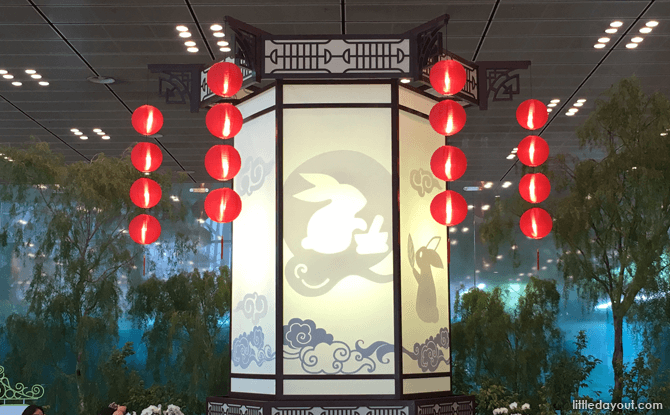 Two massive traditional lanterns have gone on display at Changi Airport. These are replicas of traditional Chinese lanterns with spinning silhouettes. Watch as the Jade Rabbit and Chang'e go round and round.
View the lanterns at Changi Airport Terminal 3, close to the Skytrain area, and at Changi Airport Terminal 2, just beside Starbucks Coffee.