Located at a cosy space along Purvis Street is board game café and bar: King and the Pawn. With over 300 different board games, delicious food and gorgeous interior, we're so excited to share this newly found treasure. We've already been there more than once and, as much as we secretly wish we could keep it to ourselves, we think this place could be your next favourite spot to visit with family and friends!
Cool Hangout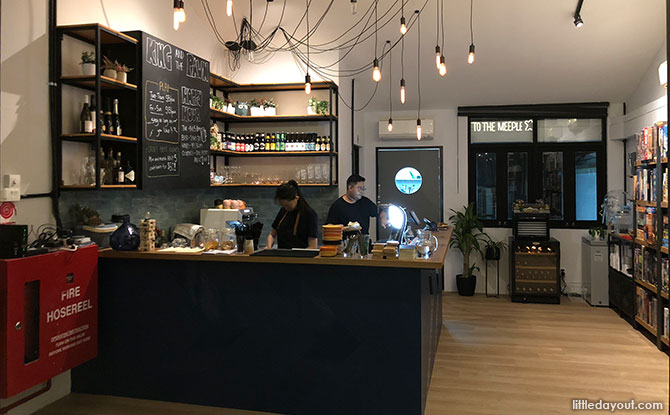 King and the Pawn is a pet project by a husband and wife team, YiXian and Grace, who dreamt of creating a space for the local board game community, and anyone who may be looking for a place to have fun and relax with good company.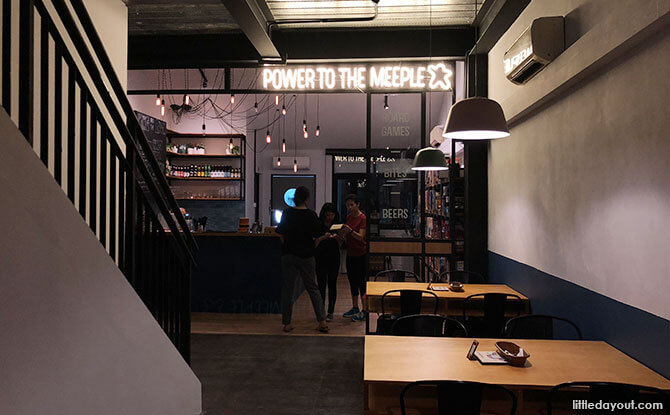 "House-Goals" is the word which we feel best describes this cafe space and we can't obsess enough how much we love the aesthetic. The high ceilings, not often seen in board game cafes, complement the comfy sofas, drawing a balance between stylish and casual. King and the Pawn also has an upper level which we think makes a great space for celebrations.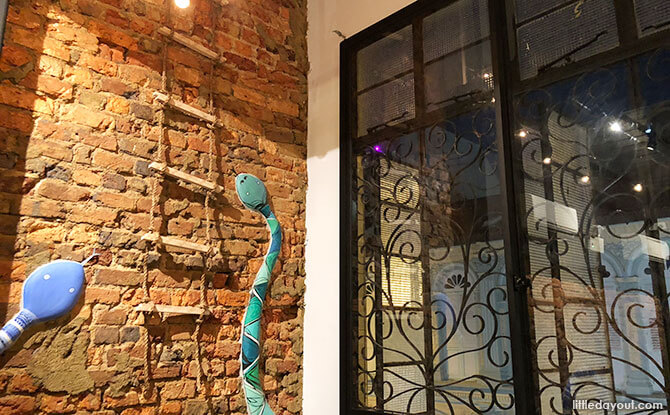 The attention to detail in this cafe is commendable and a lot of effort has been put into crafting the props around the cafe. From the hanging ladder made out of Jenga blocks and drinks coasters made with Scrabble tiles, these decorations were lovingly handmade by the owners.
---
-- Story continues below --
The café's lighting highlights the spacious tabletops very nicely, and you'll probably never feel distracted by anything else, because it's been designed to be such a conducive and comfortable environment to play tabletop games.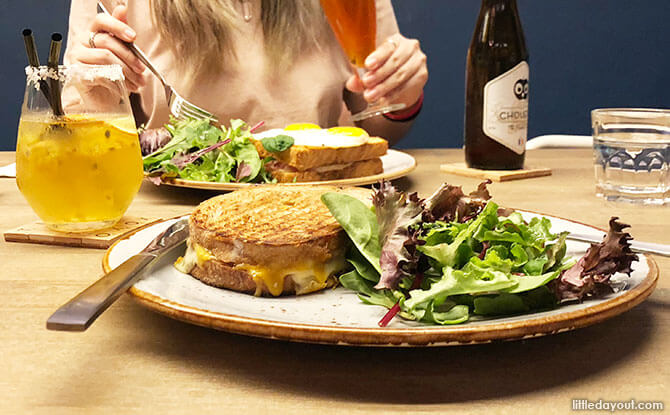 Food isn't an afterthought either, and there's quite a good selection to munch on. Not your typical board game café food, the menu is curated by Grace, who graduated from culinary school.
You can easily spend your weekends here enjoying their weekend brunch menu which includes Truffled Honey Croque Madame and Spiced Apple French Toast. If you're like us and enjoy the sweet-and-salty flavour combination, these menu items will be right up your alley. They also offer locally-roasted coffee to help kick-start your day!
Other menu items served up King and the Pawn include The King's Nachos (fit for royalty), Truffled Honey Croque Madame and, our personal favourite, Camembert Brûlée and Tomato and Grape Bruschetta.
At night, this place retains its homely vibe.
King and the Pawn is an inviting spot for anyone who wishes to unwind after a long day of work, have date night or a chill night out. The menu includes a spread of delicious dishes such as Tomato and Grape Bruschetta, Date Bacon Jam & Cheese Sandwich, House-made Croquettes and The King's Nachos. For those who wish to get a stiffer drink, there is a wide variety ranging from beer on tap, craft beer, signature cocktails, wine and ciders.
Get on Board!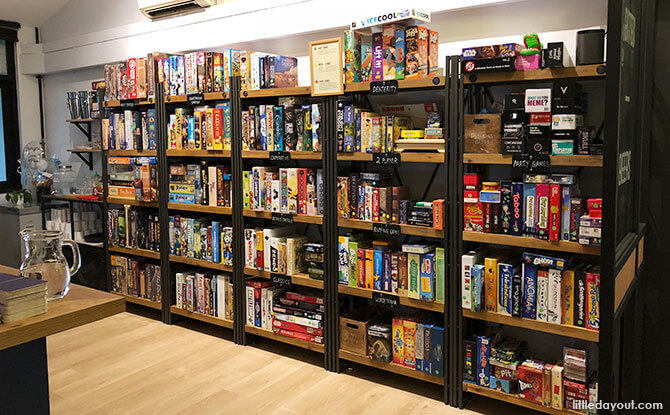 Board game players, seasoned and new, you'll fit right in. Unlike most board game cafes that charge by the hour, King and the Pawn offers unlimited game time at the super affordable price of only $8 from Mondays to Thursdays and $13 on Fridays and Saturdays.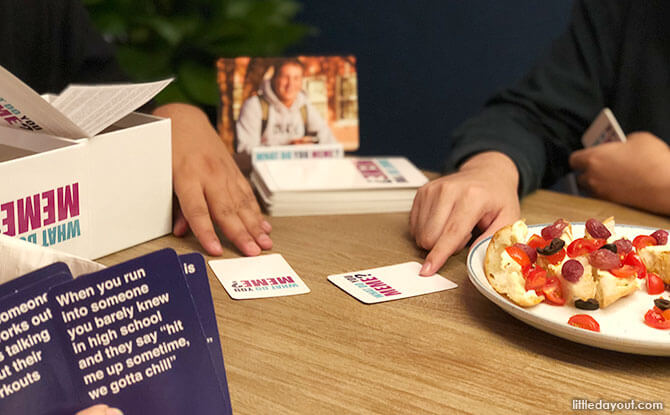 You can choose from the game menu or help yourself to any of the games on the shelf that catch your eye. The passionate and friendly staff are also more than happy to teach you a how to play a new game. They may even join in if they have the time!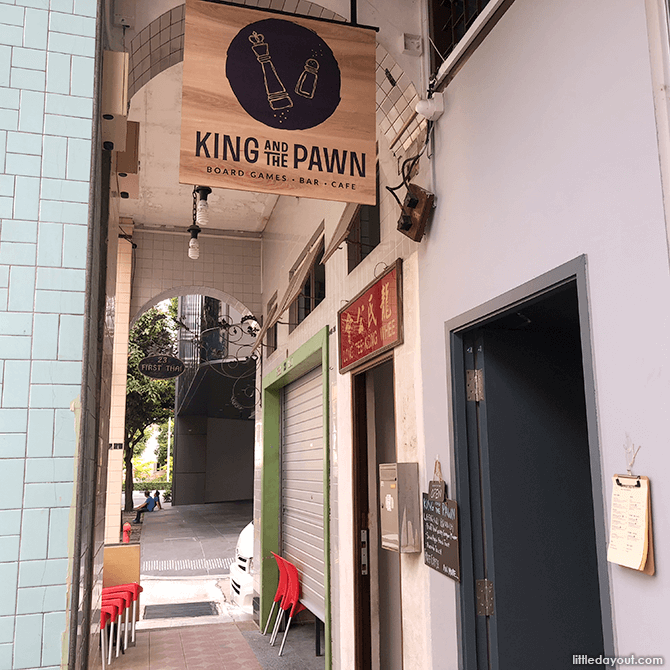 So, the next time you are looking for a fun time out where you can combine a great interaction with family and friends along with great food, check out King and the Pawn cafe. We're already looking forward to our next visit and hope to see you there too, mate!
King and the Pawn Cafe
Where: 24 Purvis Street, #02-01, Singapore 188601
Website

Media invite