Discover the amazing world of science while having fun at the Kinetic Garden, just outside the main building of the Science Centre Singapore.
---
Science Playground
This unique outdoor playground holds various exhibits and elements which allow children to have fun while learning various principles of science. Many may not even notice the science playground while excitedly on their way to Science Centre Singapore.
Open to the elements, the Kinetic Garden may look a bit weathered but it is still an interesting place to visit with kids. It is designed to allow children to learn about the inter-relationship between different forms of energy and more.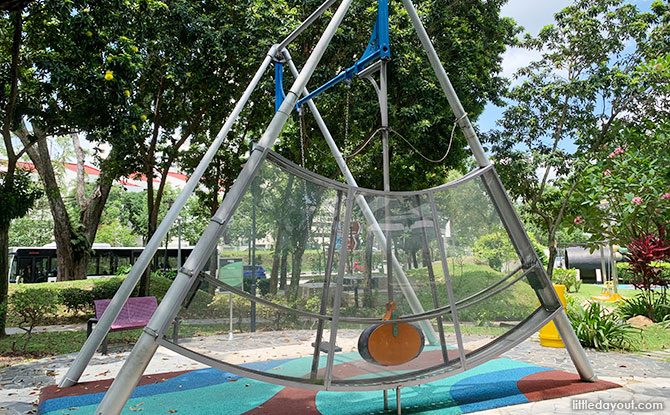 ---
-- Story continues below --
At the Magic Swing, the seat of the swing is connected to a large pendulum. This allows for the transfer of energy from the swing to the pendulum and vice versa. Kids can try this out for themselves, kicking off the swing and waiting to see what happens next.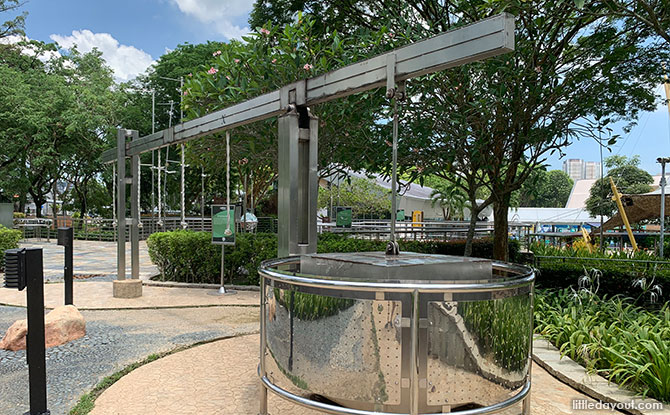 At the Lift the Metal Block exhibit, kids can try to lift up a 200 kg weight, something which may seem impossible without the use of levers.
Another exhibit also demonstrates how pulleys can be used to enable a person sitting in the chair can hoist themselves upwards.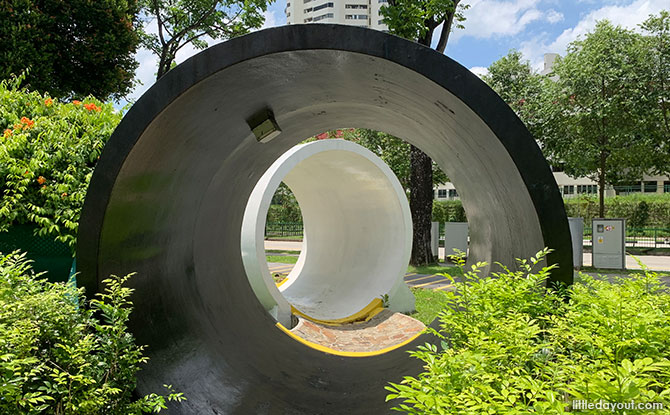 How about heat energy? There are a set of huge pipes known as the Temperature Tunnels which are painted in different colours. Kids can duck inside to investigate for themselves how the various colours have an impact on the temperature inside the pipes.
And as it is a Kinetic Garden, it is also a great reason to have a trampoline for kids to bounce upon as well.
---
What Else to See & Do at Kinetic Garden, Science Centre Singapore: Illusions, Sound, Sculptures, Time Capsule
In addition to these energy exhibits, the Kinetic Garden at Science Centre Singapore also has various optical illusions.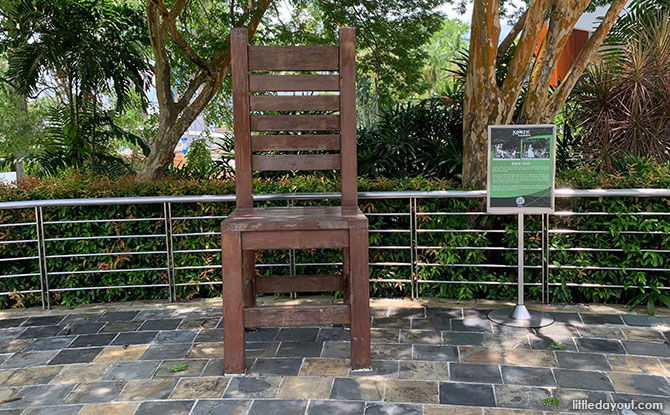 Try out a pair of chairs which will "trick the eye" by making one person look humongous compared to the other.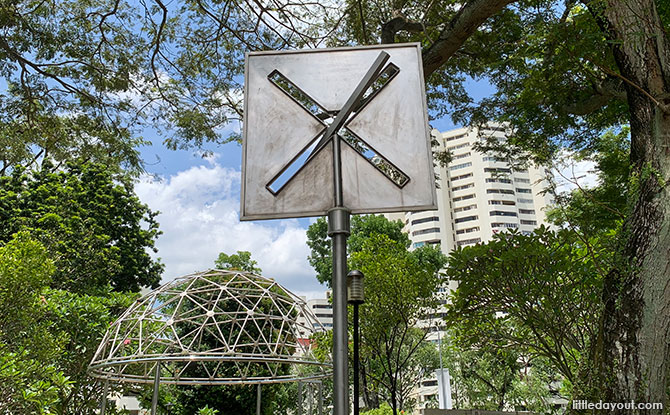 Or view an oscillating beam optical sculpture.
There are also some musical play elements at the science playground and a
"no left turn" finger maze too.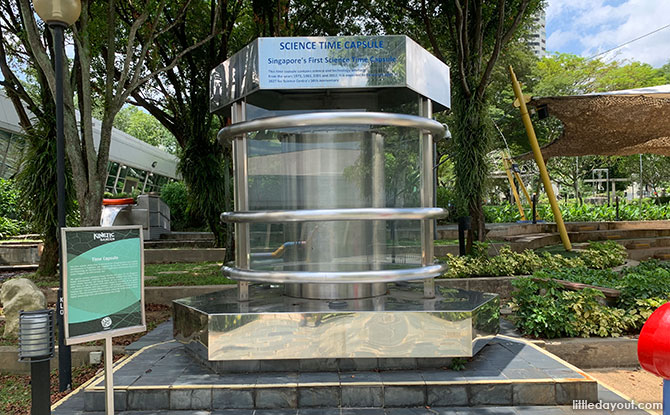 Other sights at the Kinetic Garden include a time capsule which is next due to be open in 2027 for Science Centre Singapore's 50th anniversary.
It also has a water play area but that was not on when we visited.
The Science Centre Singapore Kinetic Garden is open from 10 am to 6 pm.