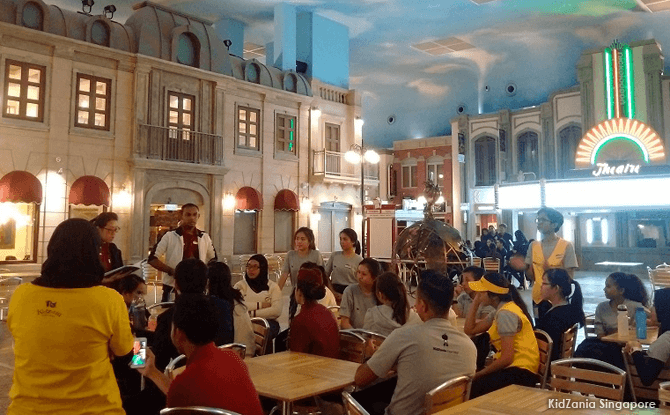 Wondering what KidZania Singapore is doing to get ready for its big opening on 12 April?
Here is a peek behind-the-scenes at KidZania Singapore – from fine-tuning equipment to training of Zupervisors (trained adult guides at KidZania) – as it gears up to welcome visitors.
All hands on deck! Zupervisors gathering together for a debrief after a day of intensive training.

Specially-designed child-safe glass doors lead to KidZania Singapore's sports Stadium where kids can role-play as sports personalities and commentator.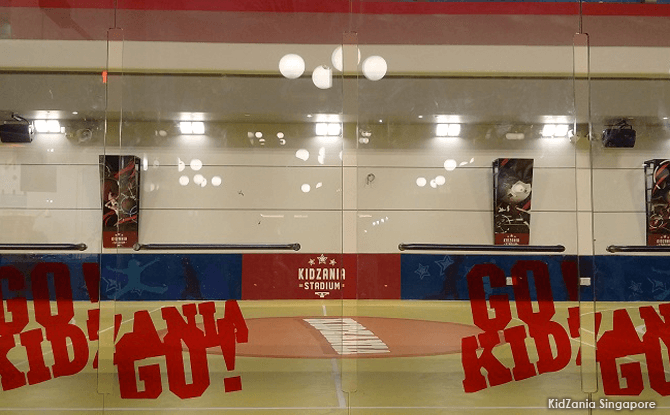 The streets of KidZania Singapore will host daily City Dance and City Parade.

Finishing touches being put to the kitchen of an F&B establishment, where kids can learn to whip up a storm on their own, and understand the importance of nutrition.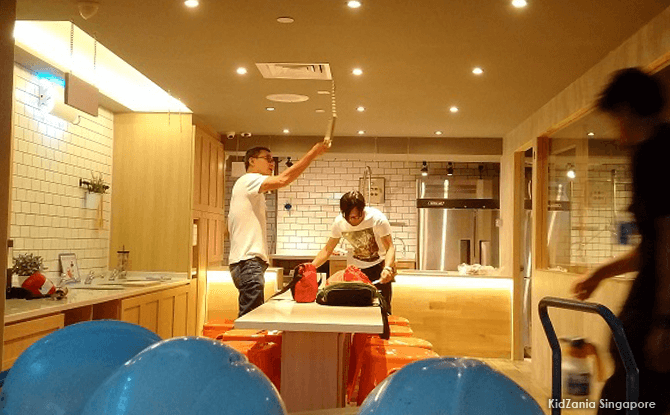 Toddlers and kids under the age of four can enjoy fun activities at the RightZkeeper's Residence. The RightZkeeper's Residence has a kitchen, living room, a bathtub filled plastic play pit balls, and a bouncy bed for toddlers to play.

Staff running through the role-play programming at the radio station, where kids can learn to be a DJ and even take home a copy of their programme recording.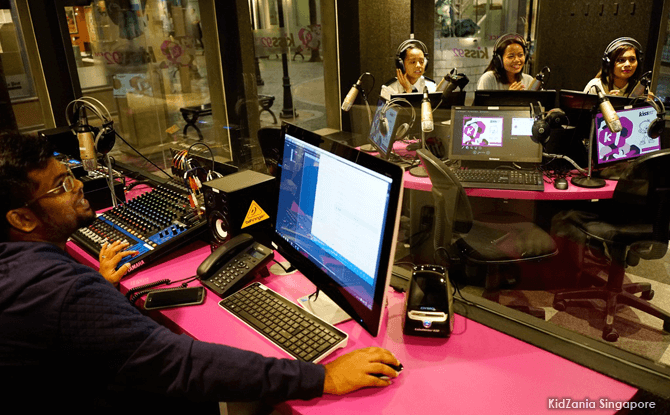 Zupervisors doing a stock-take on role-play costumes at the Theatre, where kids have the opportunity to hone their acting talents and develop stage confidence.