The importance of technology in our world today is undeniable. At the inaugural KidZania Kidz & Tech Festival, kids can get a fun introduction to Science and Technology and how it affects everyday lives through play.
KidZania Kidz & Tech Festival 2017 will be held from 31 August to 10 September 2017. The eleven-day Festival aims to bring a taste of Science and Technology to children through out-of-classroom real-life experiences in the kid-sized city of KidZania Singapore.
Activities have been designed to complement what is taught in school and incorporates hands-on experiences. Regular admission charges to KidZania Singapore apply but the activities being conducted as part of KidZania Kidz & Tech Festival are absolutely free.
We visited a preview of the KidZania Kidz & Tech Festival to get a look at the different activities available for ourselves!
Robotics and Drone Challenge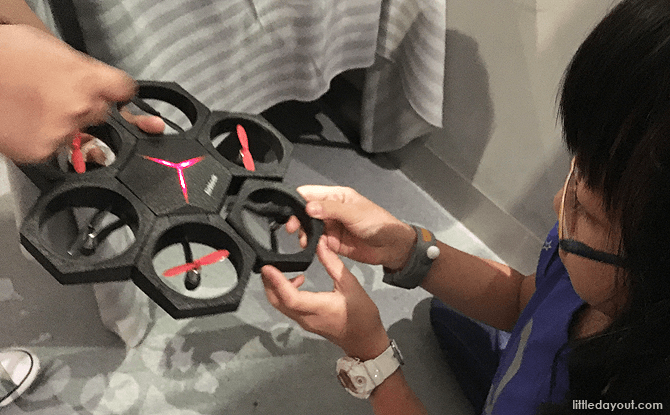 Explore the futuristic world of coding with Makeblock's mBot robots and Airblock drones, with programming taught by VucaMinds.
This highlight of KidZania Kidz & Tech Festival is the first of its kind in Singapore and sure to put your brains and motor skills to the test in a fun and exciting way!
If your kids ever wanted to try controlling their own hovercraft or drone, here's their chance. Makeblock's unique choice of materials and award winning modular design make the drones and hovercrafts safe from crash landings and easy to dissemble and reassemble.
Take on the challange to navigate through trees and other obstacles as you race to the finish line and try and achieve a safe landing.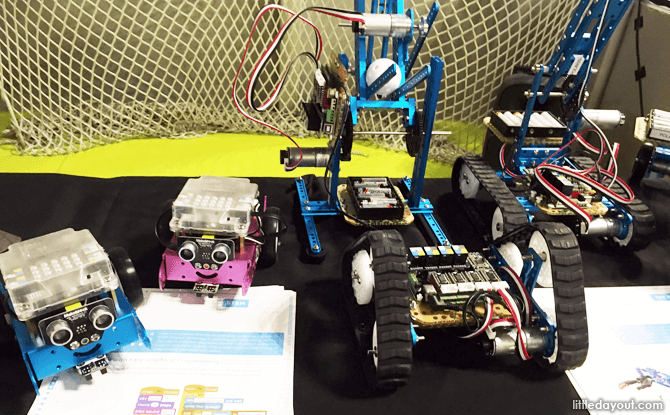 Kids can also try their hand at programming and controlling an "mBot". A collaboration between Makeblock and VucaMinds, kids will have an opportunity to learn some simple coding in a fun yet effective way.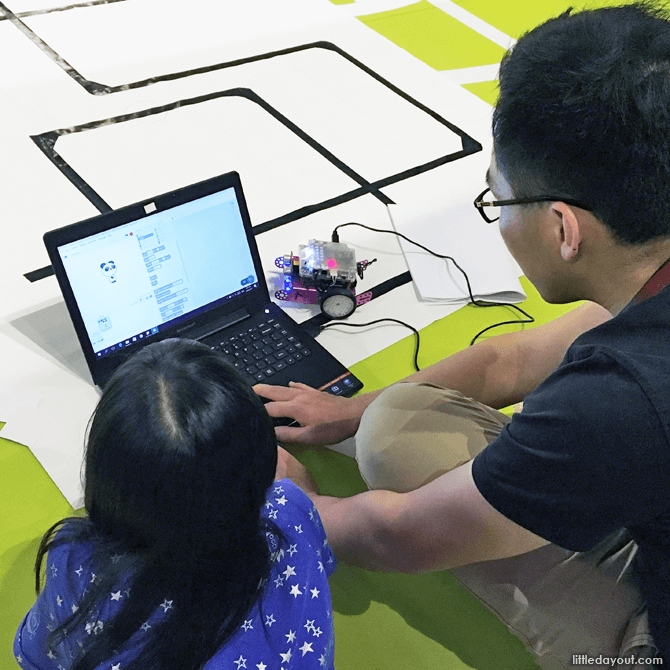 The programme has a user-friendly interface, easy to understand instructions and visually-pleasing graphics.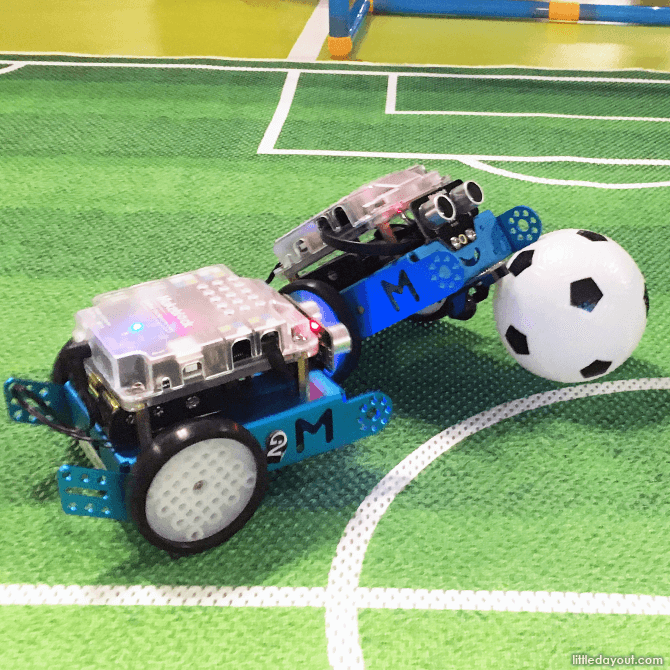 Children can also have their hand at controlling robots in a friendly competition of soccer too.
Simple Machine Making
Learn about simple mechanics and their role in everyday life with Spritzer.
Kids will be given the opportunity to make robots, pulley systems or other simple machines out of recycled materials and observe how they work!
The materials used are easily found at home, and thus, they can continue to learn and play even after the event is over.
Cashless Vending Machine
To better understand the role of cashless transactions in today's world, kids can try out NETS Flash Pay technology at the exclusive KidZania Singapore NETS vending machine. Head over to the main square of KidZania Singapore to check it out for yourselves!
Insight to Negative Ion Technology
At a segment of KidZania Kidz & Tech Festival organised by Sixth Element, kids will be able to learn the science and technology behind negative ion technology. They will be able to see how it not only improves the performance of engines, but can also be used on our bodies through accessories like ion wrist bands and necklaces. Kids can try the technology for themselves through a series of games with weights and the claim that this technology will make them stronger. Magic or Science? Head over to try it for yourself!
Wireless Printing
Head over to the Cannon photo booth and try out Canon's wireless printer! Kids get to learn about wireless technology as they snap a picture and print it out on the spot for them to keep!
KidZania Kidz & Tech Festival 2017
Date: 31 August to 10 September 2017
Time: 10 am to 6 pm
Location: KidZania Singapore, Palawan KidZ City, Sentosa
For more information and purchase of tickets, please visit www.kidzania.com.sg