KidsFest returns to Singapore in 2014 with its largest staging of international theatre productions for children yet. Nine productions, adapted from best-selling children's books, such as The Gruffalo and the Horrible Historiesseries, will play at two venues, DBS Arts Centre and Drama Centre Theatre, from 15 January to 8 February 2014.
KidsFest 2014 expands its reach with productions suited to different age groups from as young as three years old and to audiences as old as 18 years old.
Three to Eight Year Olds
Pre-schoolers and little ones have six productions to look forward to.
These include the well-loved tale, The Gruffalo, adapted from the award-wining book by Julia Donaldson and Axel Scheffler. Also being staged is The Gruffalo's Child where she seeks out the Big Bad Mouse whom her father, The Gruffalo, is afraid of.
What the Ladybird Heard tells how a tiny ladybird saves the day when two robbers come up with a cunning plan to steal a prize cow. Join in an interactive session with catchy songs in We're Going on a Bear Hunt.
The Boy Who Cried Wolf is inspired by the Aesop's fable of the same name and in The Snow Dragon, will Billy, a young goat, encounter the legendary Snow Dragon who brings presents?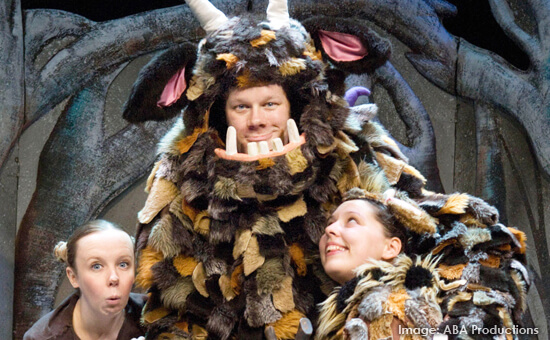 The Gruffalo's Child
We're Going on a Bear Hunt
Six to 14 Year Olds
Older children can get their dose of history with a twist when the Horrible Histories series returns with two productions.
Horrible Histories Terrible Tudors charts the reign of the Tudors with none other than Henry the Eight as a guide and Horrible Histories Awful Egyptians upwraps the facts behind mummies, Pharaohs and the pyramids.
Horrible Histories Awful Egyptians
10 to 18 Year Olds
For the 2014 edition, KidsFest is also bringing in a production for older children and teenagers.Private Peaceful, based on a 2003 novel by Michael Morpurgo, has Private Tommo Peaceful, a soldier in World War One, looking back into his childhood and past as he awaits a firing squad at dawn. The show explores the unfair treatment soldiers in the First World War were given and the unjust ending many soldiers had to face.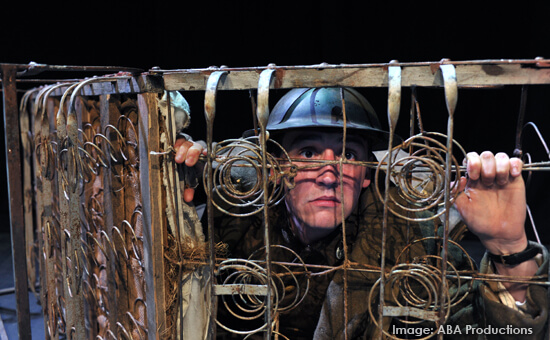 Private Peaceful
Also new in 2014 is the introduction of KidsFest+. This backstage experience for selected productions will allow fans to interact with the shows' cast at photography or autograph sessions on selected dates.
Entertainment for the Family at KidsFest 2014
Presented by ABA Productions Pte Ltd, Executive Producer, Matthew Gregory said, "KidsFest is an exciting festival for the whole family where compelling characters are brought to life and scenes from well-loved books are enacted vividly on stage. It is a wonderful platform for family bonding and at the same time, nurtures a child's interest in literature and language."
KidsFest 2014 takes place from 15 January to 9 February 2014 at the DBS Arts Centre and Drama Centre Theatre. More information on the dates of individual shows can be found at www.kidsfest.com.sg
Tickets range from $35 to $62 and are on sale now from SISTIC outlets, through the SISTIC website and via the SISTIC hotline at 6348 555.