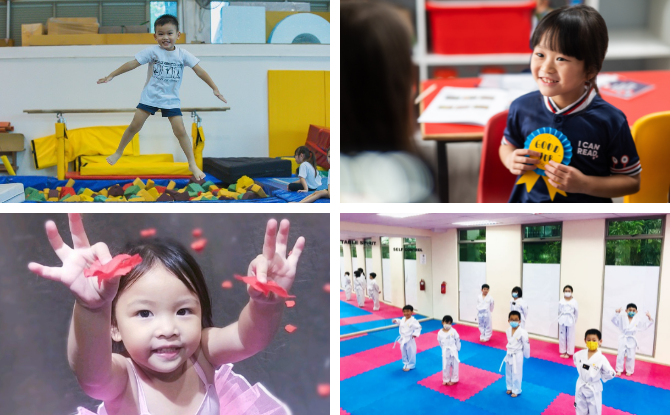 Looking for enrichment classes to enrol your kids in? From sports to dance and language to music, sign them up for the many different classes available at SAFRA Jurong!
---
Kids Enrichment Classes at SAFRA Jurong
BazGym Gymnastics School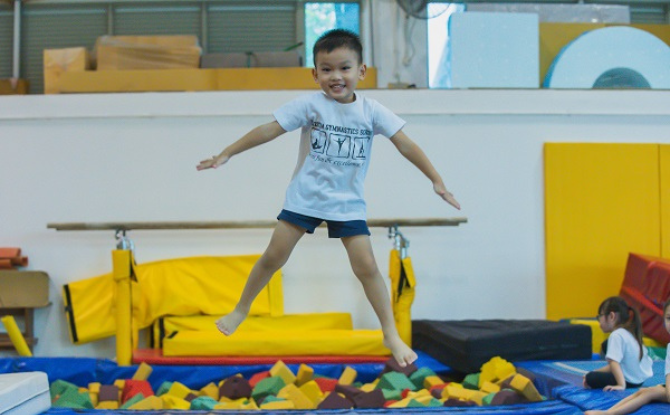 An award-winning school, BazGym Gymnastics School offers programmes that are catered to children of all ages and ability levels. Their well-equipped gymnasium (think trampolines, bars, spring floor and rings!), together with their experienced coaches and structured programmes are the reasons why thousands of children have benefited from learning gymnastics at BazGym.
On top of gaining cool skills like handstands and cartwheels, students also become stronger, fitter, healthier, and more coordinated. The programmes would also help kids build concentration, discipline and team work.
For more info, go to www.safra.sg/lifestyle/bazgym-gymnastics-school
---
I Can Read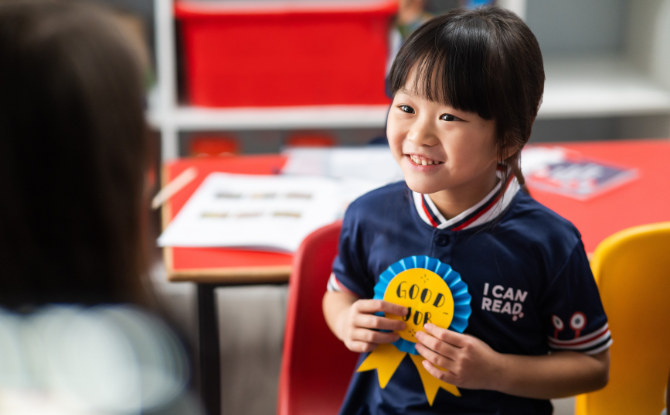 The specially developed I Can Read System focuses on developing children's Phonemic & Phonological Awareness, along with their decoding skills, to learn how to read English fluently.
I Can Read's Pre-Reading & Reading programme (2.5 – 8 years old) introduces a progressive, sound-based system of diacritical marks that allow students to apply their phonemic awareness skills to decode new and unfamiliar text, especially when the spelling of words may be varied or unpredictable.
For Primary School students, the ICR Academy programme is designed for Primary 1 to 6 children to build a strong foundation in English and achieve academic success as they progress through Primary School and beyond.
For Pre-Reading & Reading programmes, book a FREE assessment:
https://sg.icanread.asia/book-assessment
For ICR Academy (Primary School), submit your queries:
https://sg.icanread.asia/icr-academy
For more info, go to https://www.safra.sg/lifestyle/i-can-read
---
Kidz Education City
Kidz Education City (KEC) is the first enrichment consortium in Singapore that offers a diverse and concerted array of quality enrichment and edu-tainment classes in Dance, Music, Arts, Robotics, and Mathematics!
Powered by a group of well-established enrichment providers, namely Dancepointe Academy, Cristofori Music School, Color Palette, and eiMaths, KEC is the one-stop location for your child's enrichment needs!
For more info, go to https://www.safra.sg/lifestyle/kidz-education-city
---
Taekwondonomics
If you are looking for a place to provide quality training on focusing, concentration, discipline, confidence building and more for your child, look no more because you have found it!
Taekwondonomics' fun and effective training programmes plus guidance from their team of dedicated coaches will bring your child to the next level of self-defence and physical fitness.
Taekwondonomics has groomed thousands of successful Taekwondo students since the early 70s. Let your child be one of them!
Contact them at 9388-2846 for a free trial class.
For more info, go to https://www.safra.sg/lifestyle/taekwondonomics
This feature is brought to you by SAFRA Jurong.