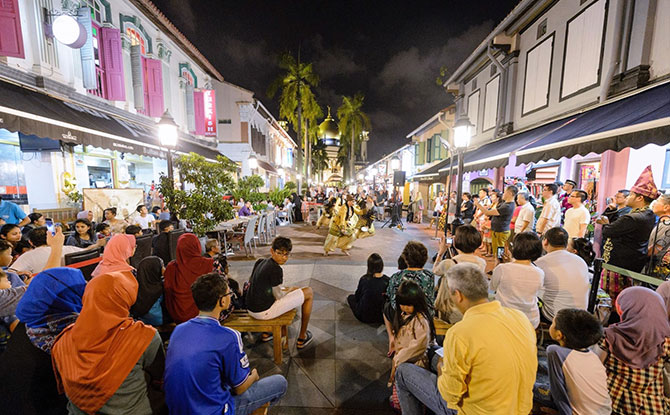 Discover one of Singapore's most historic districts with fresh eyes at the Kampong Glam Day Out on Saturday, 24 November 2018. Organised by the Urban Redevelopment Authority and community partners, the event celebrates Singapore's built heritage landscape through workshops, tours and family-friendly activities.
Behind the Facade
Want to discover the stories behind the building facades? Join a guided tour led by personalities such as Najip Ali and Khairudin Saharom through the streets of Kampong Glam.
Landmarks such as Sultan Mosque, Malabar Mosque and Malay Heritage Centre will also be open for tours.
Another way to explore the district is by joining talks and activities. These include a carpet-making talk at Aria Carpets and a perfume-making workshop at Sifr Aromatics. The Lo & Behold Group will also be opening its premises for the public to experience what it is like working in a restored shophouse.
---
-- Story continues below --
Register for workshops and tours here.
Streets Alive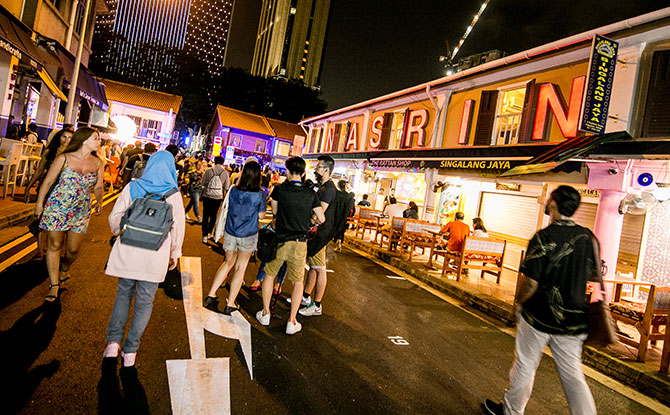 Bringing back the good old days will be a convoy of vintage cars from the Malaysia and Singapore Vintage Car Register at 4 pm.
Other activities that will be taking place at Kampong Glam Day Out include a live percussion and drum performance by Republic Polytechnic (4.15 pm), Children Art Jamming (4.30 pm) and Jazz Jamming (7.30 pm). Street artists will also be putting up a live canvas spray-painting showcase at 6 pm.
Book Launch by Teck Whye Primary School
A new book by Primary Four students from Teck Whye Primary School will be launched at Kampong Glam Day Out. It is based on Billie the Hornbill, the conversation mascot, and its adventures around Kampong Gelam. Get to meet the student-authors at the book launch at 11 am, Malay Heritage Centre Auditorium.
Complimentary copies of the new book will be given away, while stocks last.
Kampong Glam Day Out, 24 November 2018
Kampong Glam Day Out is part of URA's Architectural Heritage Season, a month-long programme that casts the spotlight on Singapore's built heritage.
Find out more information from the Kampong Gelam Facebook page and register for programmes here.