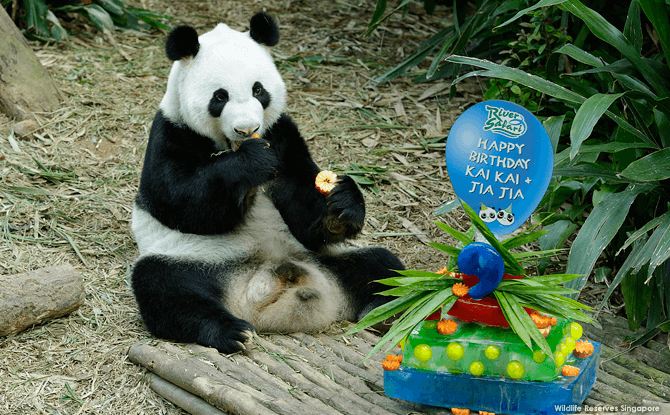 Pandas, Kai Kai and Jia Jia, celebrated their birthdays at the River Safari with a sweet birthday treat – honey-flavoured ice cakes decorated with apple and carrot slices.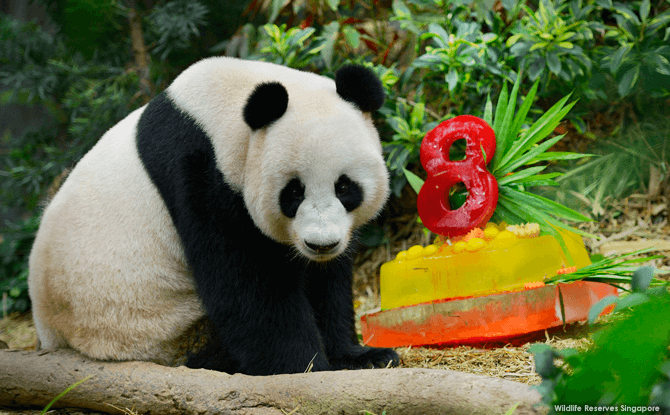 Now into their fourth year of living in Singapore, Kai Kai turned nine on 14 September while Jia Jia celebrated her eighth birthday on 3 September. To mark the occasion, keepers created the ice cakes, weighing in at a total of 7 kg, over a period of four days specially for them.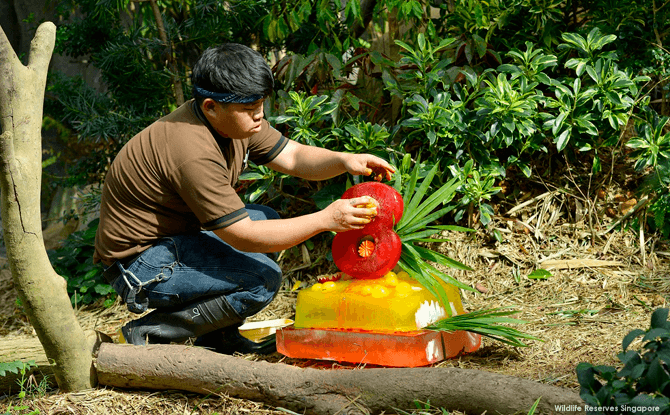 Earlier this year, Kia Kia and Jia Jia entered into their second mating season. While efforts have been unsuccessful so far, keepers and vets are hopeful for a future Singapore panda cub as Jia Jia is still young. They will be continuing to use conservation breeding techniques that have proven successful in other zoos.