Japan Gourmet Hall SORA at Changi Airport Terminal 2 offers a taste of Japan through a variety of food offerings. Located in the public area of the terminal, the 300-seat food court specialises in Japanese fare and is set up by the trading company of Japanese airline, ANA, and locally-based Kormas Group.
Japan Gourmet Hall SORA features a choice of six food stalls and a drinks bar.
These are the choices available at Changi Airport T2's SORA Japanese Food Court.
Tsuruhashi Fugetsu
Okonomiyaki is also described as "Japanese-style pizza". This dish is a blend of vegetables, egg and meat. It is cooked till crispy and topped off with special sauce and mayonnaise. Oishi!
---
-- Story continues below --
Tokyo Sundubu Express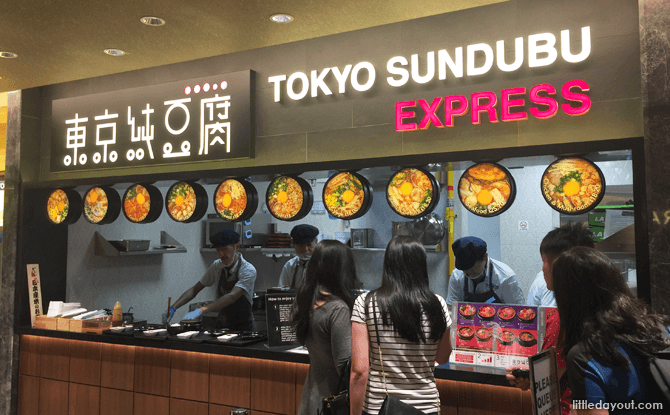 If Tokyo Sundubu Express' serving dish looks reminiscent of Korean stew dish, that is because it is. Tokyo Sundubu is a restaurant chain from Japan (including outlets in Singapore) that serves Korean stew, i.e. Sundubu, which features tofu with a variety of other ingredients such as meats and seafood. Variations of the dish range from collagen to cheese enhanced versions of the dish.
Tendon Kohaku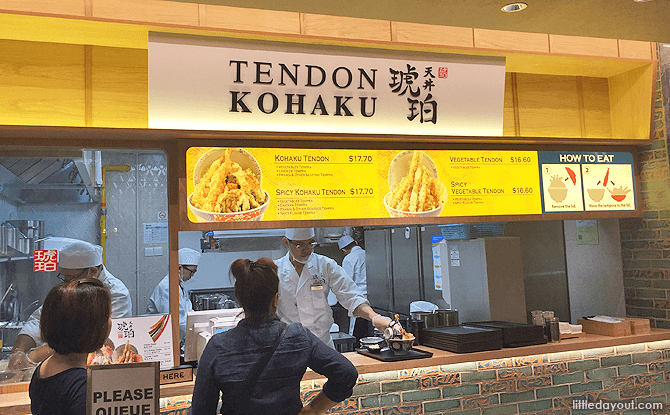 Love tempura? Then you will want to check out Tendon Kohaku. Its Kohaku Tendo includes chicken tempra along with prawn, seafood and vegetable tempra, served in a rice bowl. Use the accompanying lid as a side plate to hold the tempura before you tuck in.
Kuro Maguro
Get your sashimi fix at Kuro Maguro. Meaning "bluefin tuna", Kuro Maguro serves donburi or Japanese rice bowls topped with fresh fish.
Japoli Kitchen
Italian food with a Japanese twist describes the fare offered by Japoli Kitchen. Choose from a pasta and pizza menu that includes Mentaiko Pasta and Teriyaki Chicken Pizza.
Tori Paitan Ramen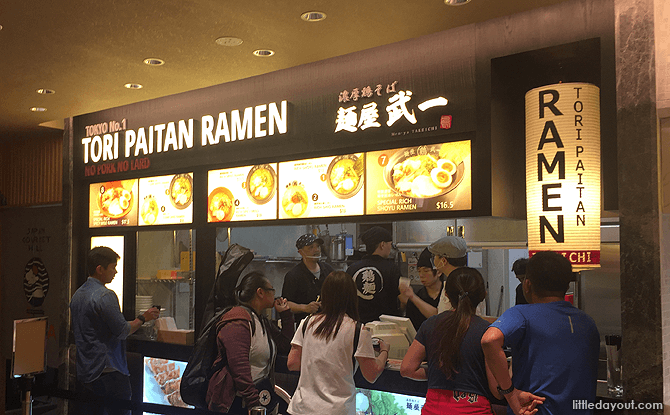 No Japanese food hall would be complete without a ramen stall. Tori Paitan Ramen offers ramen with a chicken-based broth.
Other Noteworthy Points
Japan Gourmet Hall SORA has various seating options including booths, regular tables, tatami mats (please take off your shoes) and bar seating (on comfy seats, not high stools).
Designed with the working traveller in mind, the bar seating even comes equipped with power sockets to charge your devices to work.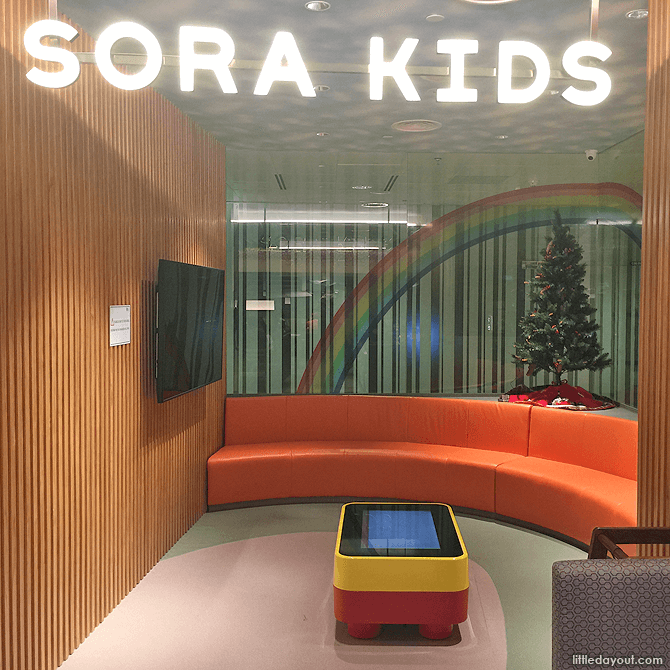 There is also a small children's play area at Japan Gourmet Hall SORA.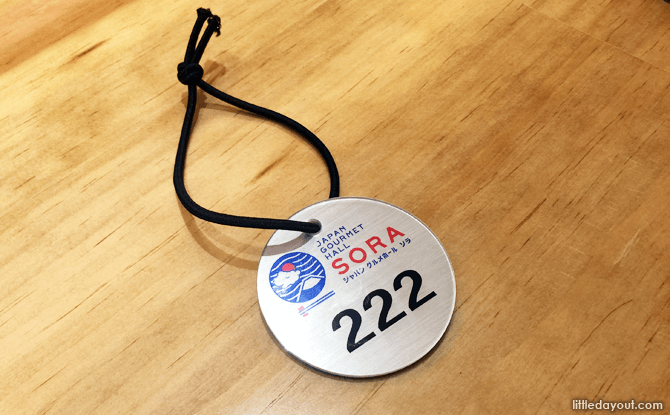 The SORA food hall works on a tag-based system. When you enter Japan Gourmet Hall SORA, you will receive a numbered tag. Use the tag to place your orders at the individual stalls. At the end of your meal, head over to the cashier's counter by the exit for payment.
Japan Gourmet Hall SORA
Location: Changi Airport Terminal 2, One floor above departure hall
Opening Hours: 10.30 am to 11 pm, last order at 10 pm