From 2 to 31 January 2021, enjoy the first-ever collaboration between Japan Rail Café and Japan Airlines (JAL) to satisfy your Japan travel bug.
---
Japan Airlines In-flight Meals at Japan Rail Café
As part of the JAL and Japan Rail Café collaboration, diners will be able to enjoy a selection of in-flight meals, purchase exclusive JAL merchandise and participate in a lucky draw.
There will only be 600 meals available during the month-long promotion. These will be prepared by SATS, Japan Airline's in-flight caterer in Singapore.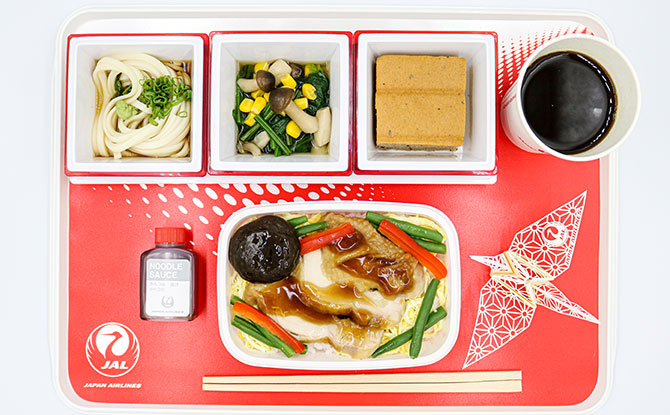 To give the true "airplane" experience, the JAL meals will be served on trays and compartmentalised into two appetisers, a main and dessert. There will be two menu varieties, chosen for their popularity among passengers.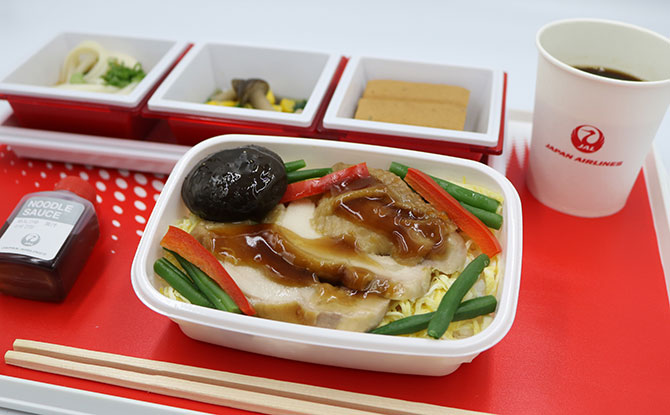 The Salmon Miso Yaki option costs $25 and the Chicken Takiawase Tamago set costs $23. These will be available for lunch and dinner, while stocks last.
Both meal options come with Zaru Udon – chilled udon noodles served with wasabi and soba dipping sauce, Kobachi – a 'small bowl' or side dish of spinach, corn and shimeji mushrooms in a savoury broth. End off the meal with the JAL Signature Earl Grey Chiffon Cake.
Included in the price is a choice of coffee (Hot Drip Coffee or Cold Brew) or tea (Hot Citrus Green Tea or Iced Citrus Green Tea) by Japan Rail Cafe.
With each in-flight meal ordered, diners get to enter the grand lucky draw with two winners winning one JR East pass each.
---
JAL Merchandise for Sale
Also available during the Japan Rail Café and JAL collaboration, there will be 19 unique items for sale which include JAL chopstick holders ($17) and Japanese stationery to handy tote bags, model planes as well as JAL branded golf balls and markers. The JAL Furoshiki ($14, Japanese wrapping cloth) will also be available.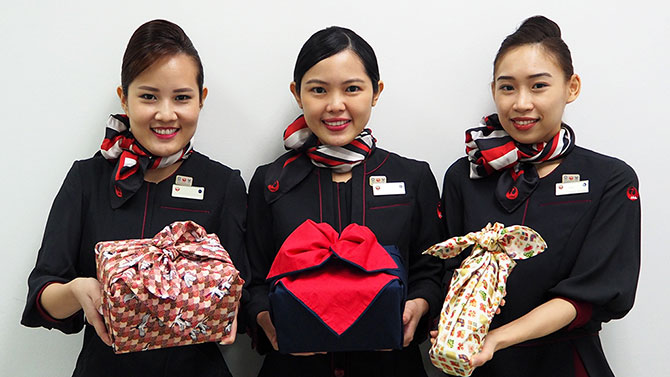 Japan Airlines' Singapore-based cabin crew will be at JAPAN RAIL CAFE every Saturday and Sunday in January, starting from 9 January 2021, from 12pm to 6pm. They will be sharing on the art of wrapping gifts with furoshiki, as well as folding origami.
---
A Taste of Japan
Kentaro Dobashi, Vice President and Regional Manager of Japan Airlines Singapore said, "This partnership represents the timeless synergy between two industries – air and rail – that is so instrumental to a memorable travel experience in Japan. We are delighted that our friends in Singapore will be able to relive happy moments – whether it is the anticipation of arrival while enjoying a meal onboard, or purchasing a memento of your journey – through dining at Japan Rail Cafe."