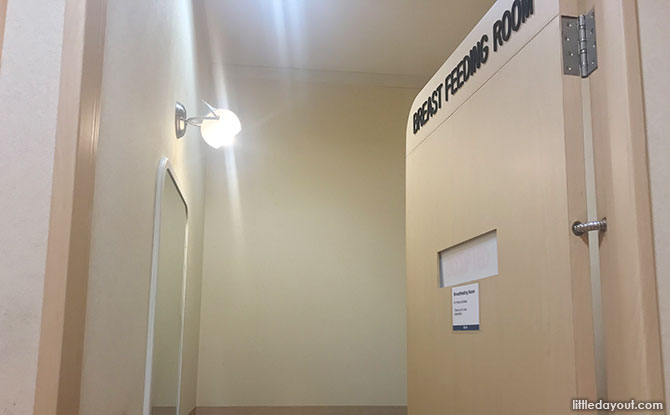 Address: 1 Scotts Rd, Singapore 228208
Location: Level 4
Key Features:
3 padded diaper changing mat
2 breastfeeding rooms
High chairs
Sink
Electrical points
Hot and cold water dispenser
Size: Large
---
Review
Located on level 4 of Isetan Scotts, the Nursery Room is an area dedicated to family-friendly facilities. Brightly-lit and spacious, the Nursery Room is stroller-friendly so wheel your little ones over if they need a quick feed or diaper change.
---
-- Story continues below --
For breastfeeding mummies, there are two lockable breastfeeding rooms with each room containing electrical points, a cushioned chair and a small side table, perfectly equipped for you to nurse and express in private and comfort.
In addition, there are three diaper changing stations, a sink, a hot water dispenser and two high chairs for babies who have started on solids.



---
Useful Information
Isetan Scotts (Shaw Centre) Nursing Room
Address: 1 Scotts Rd, Singapore 228208 Singapore 228208
Phone:
Email:
Website: