Aviation enthusiasts, families and kids are in for a treat during the November school holidays 2020. Singapore Airlines will be allowing visitors to get a rare behind-the-scenes look at what goes on behind-the-scenes at the SIA Training Centre with guided tours and activities.
Over two weekends in November 2020, pay a visit to SIA Training Centre at Upper Changi Road East to discover more about Singapore's national carrier at Inside Singapore Airlines on 21, 22, 28 and 29 November 2020.
Bookings are required and these will be available at this website from 1 November 2020. Entry fees are $32.10 (or 3,234 KrisFlyer miles) for adults and $16.05 (or 1,568 KrisFlyer miles) for children between the ages of 3 to 12 years old.
---
Get a Peek Inside Singapore Airlines
This is a chance to lift the proverbial curtain on what it takes to be one of the world's best airlines. Here are some of the highlights that visitors can look forward to at Inside Singapore Airlines.
Heritage Tour
Go on a journey back in time and discover Singapore Airline's rich heritage. Over the past 70 years, Singapore Airlines has built up its reputation and prestige. Find out how the airline has evolved, view the cabin crews' uniforms from over the years and learn about the various cabin products that have been offered.
---
Training Facilities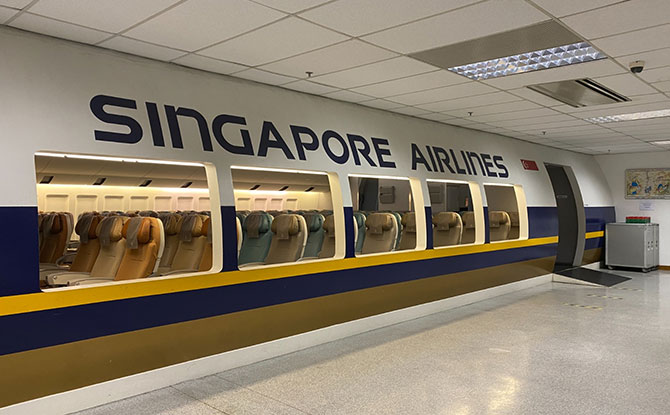 One of the highlights is the chance to view Singapore Airlines' training facilities. At Inside Singapore Airlines, there will be a chance to view mock-ups of cabins and behind-the-scenes looks at flight simulators that pilots use for training.
---
Craft Activities, Cuisine & More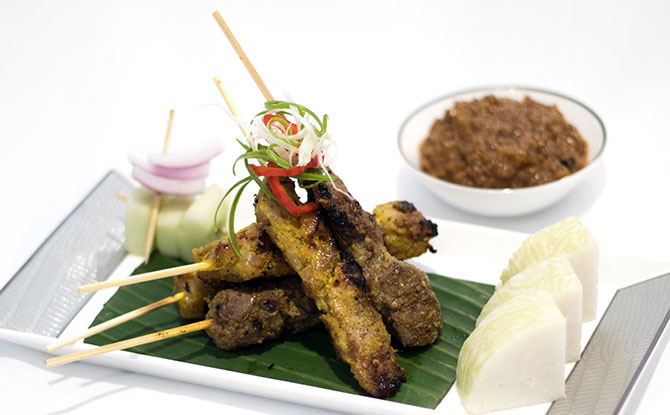 Other activities in store at the November event include craft activities and photo opportunities. There will be selection of inflight meals on sale for those who miss the taste of airline food. KrisShop merchandise will also be available for purchase over the two weekends in November 2020.
---
Add-on Activities at SIA Training Centre
There will also be special add-on activities available.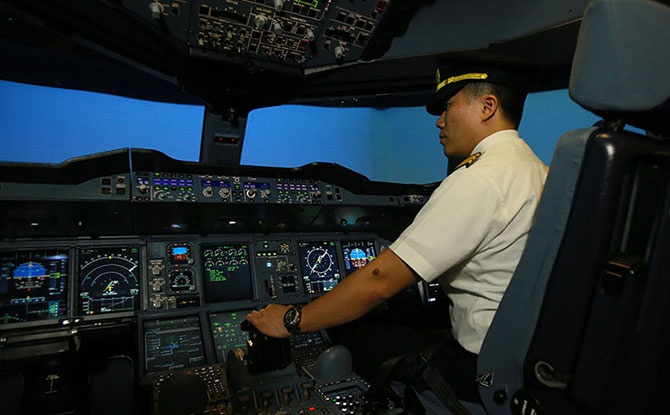 Among these are a flight simulator experience where visitors can try flying a plane.
Kids can participate in a dress up experience and pretend to be junior cabin crew in a mock up of an A380 Business Class cabin. They will even get to take home their Singapore Airlines sarong kebaya uniforms after the experience.
There is also a Junior pilot experience.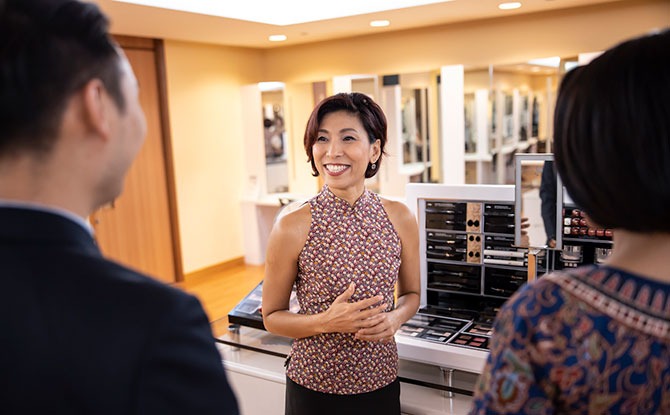 Other add-on experiences include wine appreciation sessions and grooming workshops with Singapore Airlines cabin crew trainers.
---
Tickets & Prices
On 1 October 2020, prices for admission to Inside Singapore Airlines and the add-on activities were announced.
Entry fees are $32.10 (or 3,234 KrisFlyer miles) for adults and $16.05 (or 1,568 KrisFlyer miles) for children between the ages of 3 to 12 years old.
The price for the add-on flight simulator experience is $535 (or 52,430 miles) for a group booking for a 30 minute session. There can be up to three participants per session.
The Junior cabin crew experience costs $94.16 (or 9,310 miles) with each child receiving their own SIA sarong kebaya uniform.
The Junior pilot experience costs $72.26 (or 7,154 miles).
The grooming working is $94.16 (or 9310 miles) and the wine appreciation experience is $40.66 (or 4,018 miles).
So, be sure to mark your calendar for 1 November 2020 to make a booking for the Inside Singapore Airlines tours here if you wish to pay a visit. Tour dates are 21, 22, 28 and 29 November 2020.