Going meat-free has just gotten insanely easier! Insane Meals is Singapore's newest plant-based meal subscription service and has a menu filled with Asian delights and Western favourites. Catering to flexitarians to vegetarians, Insane Meals carefully curates dishes and offers a different menu each week to keep the options dynamic and fresh.
Insane Meals is designed to make the switch to plant-based diets delicious, crazily convenient and hassle-free. Customers can choose to have 6 meals or 12 meals sent a week, as well as the number of weeks they wish to have the plan for.
Menus are refreshed weekly and can be seen on their website. We tried six of the plant-based meals from Insane Meal and shared our thoughts.
---
Delivery of Insane Meals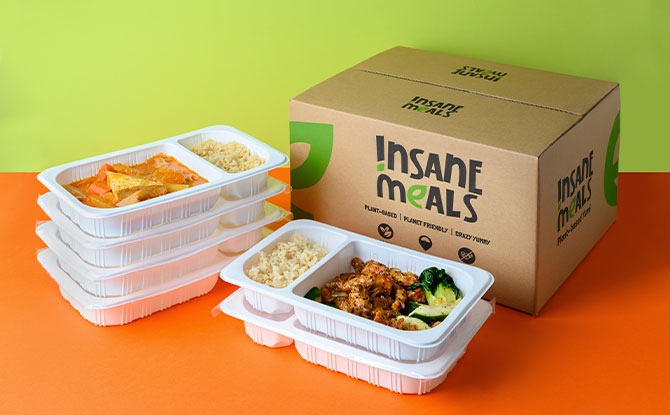 We received our six Insane Meals in a cooler bag, and each of them was packed to be easily stored in the fridge. Most of them were to be eaten by the end of the week, but the salad dish had to be eaten on the day itself.
The meals we got were dishes such as the Impossible Lagsane, Sambal Plawn, Pumpkin Risotto, Sesame Cheeky and Beet Salad. We liked the variety of the dishes that were served the week ahead.
---
Preparing an Insane Meal
Preparing an Insane Meal was probably the part of the plan that we enjoyed the most. Simply pop these meals into the microwave or steamer and they will be ready in just three minutes. For those who may not want to go plant-based every day, the meals can be kept in the chiller and they can be easily reheated anytime.
Mealtimes became even more enjoyable because of how fuss-free and convenient it was! We recommend having enough fridge or freezer space to keep the number of meals ordered as each of them is about the size of a bento box.
---
Tasting the Insane Meals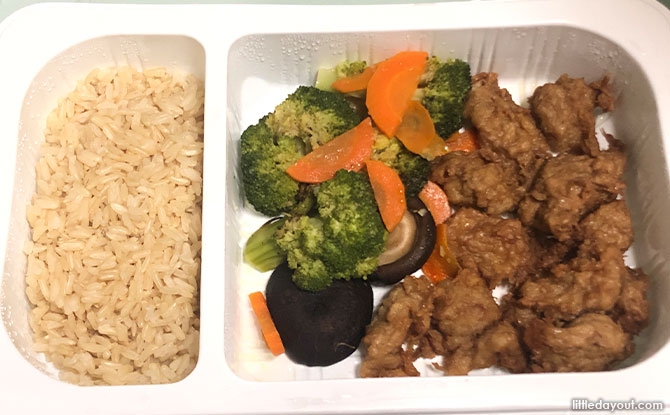 Using plant-based proteins like tofu and plant-based meat such as Impossible beef, Insane Meals ensures that those who eat meat regularly would be able to ease into going meat-free with each meal. We found being able to intentionally replace a protein with a plant-based one very enjoyable.
Although it was quite obvious to us that we weren't eating actual meat especially when consuming the tofu-based proteins, and we preferred the beef lasagne that had a more realistic meat taste and texture.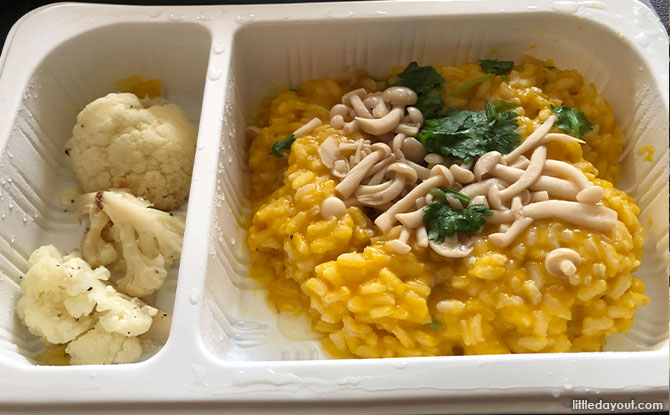 We also really appreciated how the ingredients and calories are clearly stated on each packet, making it easy to identify what you are eating and it makes keeping track of calories a breeze as well. Our two favourites were the Pumpkin Risotto and the Impossible Beef Lagsane. We only wish that there was the option to customise certain parts of the meal such as the spiciness level and the amount of sauce.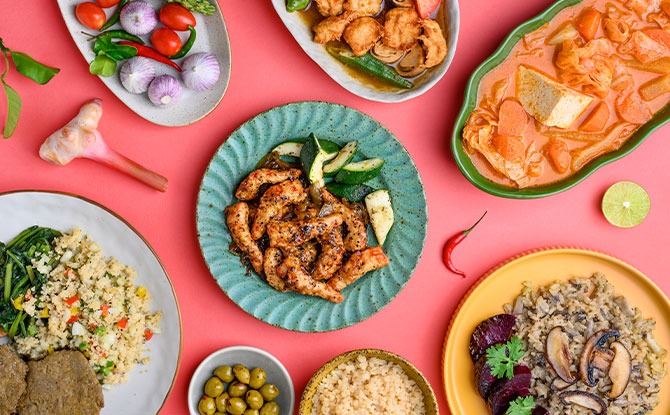 For a limited time, Insane Meals is offering 20% off of its meal subscription plans with code Launch20. For more information, visit Insane Meals' website here.