Fourteen years ago, Brian Seward would never have, in his wildest dreams, imagined staging musicals and plays for children.
The artistic director of I Theatre said that it started 'almost by accident' in Feb 2001. Next year, the children's theatre company celebrates its 15th anniversary.
Artistic director Brian Seward discusses a script with the cast of The Enormous Turnip during a rehearsal in October.
"When we started, we looked at productions like Romeo and Juliet, Of Mice and Men,' Brian told Little Day Out during a rehearsal break for The Enormous Turnip.
"I wasn't particularly aware of the children's scene. Making acts specifically for children, combining puppetry, action, music," said the 58-year-old.
But meeting local musical composer Dr Kenneth Lyen changed all that. He approached Brian to create a theatre show featuring puppets for families, which "set the direction for I Theatre for the next 15 years".
I Theatre's very first production was The Magic Paintbrush, a local spin on a Chinese folktale about a boy and his magic paintbrush, combining puppetry and actors  – and it was a hit with audiences.
"It's fitting that The Magic Paintbrush wraps up our year of productions for 2016," said Brian, referring to the rerun of the popular musical in October and November next year.
The story follows the adventure of Tony Lee, a young Singaporean student who finds a magical paintbrush, makes and accidental wish and is transported to a southern province in China where he meets some crazy, colourful characters.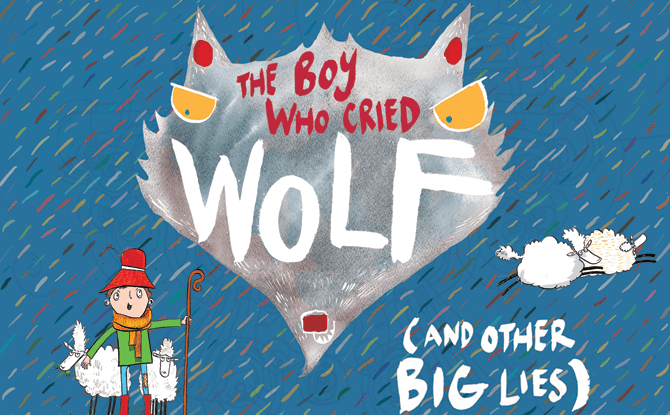 I Theatre will celebrate the start of it's 15th anniversary year with The Boy Who Cried Wolf in February and March.
This is a new work based on Aesop's Fables filled with music, puppetry, physical theatre, and interaction.
But Brian's take on the familiar tale will have few unexpected twists and turns, with masks appearing in unexpected places.
In fact, I Theatre's version tells "the back story" of the boy who tells lies out of boredom and jeopardises the lives of the sheep under his care.
"What if the sheep were helping him to see sense?" said Brian.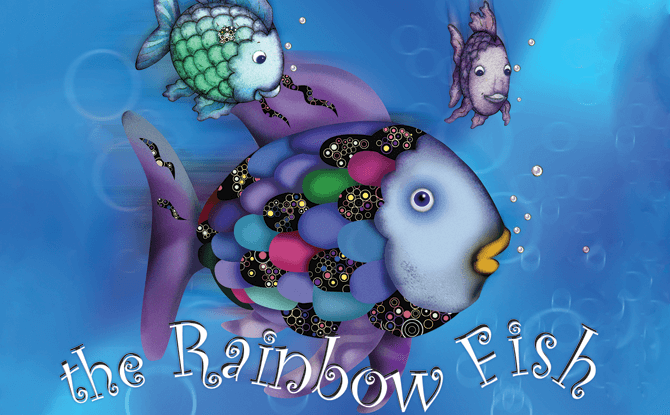 In April and May, Rainbow Fish will take stage once again with beautiful fish of iridiscent colours – and one special fish with a sparkling silver scale. Based on Marcus Pfister's award-winning storybook, the hit musical is a treat for the whole family.
It will be a special year for I Theatre, said Brian.
"For us, it's looking back to the past and origins, and to look forward. It's kind of a new start for us, trying new things."
Brian and his team will embark on Little Star next August and September – a "new challenge" because it will be the first work for the very young.
While I Theatre's productions are usually made for families with three to 13-year-olds in mind, Little Star will be suitable for children between the age of two to six.
The highly visual and interactive production traces the story of a little star who sits in the sky and wonders, "What am I? Who am I?"
The tots and adults alike will be brought on a journey exploring the wonders of the universe, as well as the joy of rediscovering the idea of home and family.
Classic theatre shows like Aesop's Fables and Rainbow Fish attract an audience of about 12,000, while original – usually Asian-themed – works chalk up about 3,000.
"The audience is still quite conservative. They go for the stories they know. But they have also grown a developed a lot over the years. People are more prepared to take the risk on new stories that are not familiar."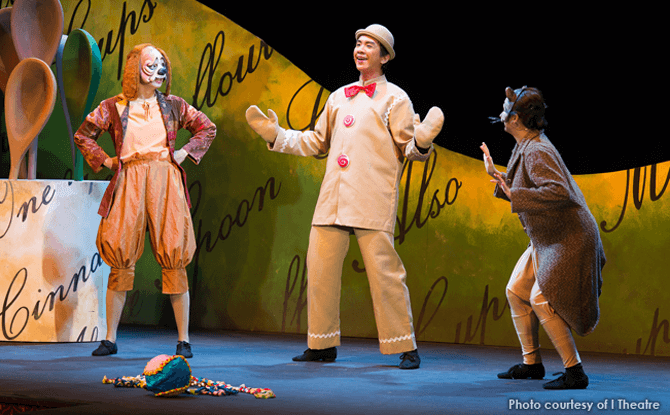 The highly energetic Gingerbread Man which staged in May entertained the young ones as well as the adults.
"The next five years look exciting. We want to continue to grow, and groom more local talent," said Brian.
Since 2003, I Theatre has been organising a children's theatre festival called ACE Festival, with the introduction of an 18-month performance training programme called The Creative Edge for 16- to 26-year-olds two years ago.
Brian is setting his sights beyond Singapore's shores.
The company is exploring regional tours, after their successful run in Korea this year with Jewels In The Tale.

The cool dragons of Jewels in the Tale surprised the audience with their rapping, dancing, and kung-fu moves.
They have been invited back to Korea, where they will stage a Korean-language version of Jewels In The Tale at a major arts festival, co-produced by a Korean company.
With overseas productions saturating the market, I Theatre wants to stand out from the competition with its unique local flavour.
"We are working with a local team, and that is a very valuable perspective. A local vision with international standards," said Brian.
With 15 years in the bag, I Theatre has carved out a unique place in the world for itself.
When asked how he had imagined in 2001 what I Theatre would be like in 15 years' time, Brian said with a wry smile: "I hope we would still be around."
Get a set of of 65 activity sheets spanning 12 productions in celebration of I Theatre's 15th anniversary at Little Day Out Shop.
With each purchase of this special Activity Book, Little Day Out will be making a contribution towards I Theatre's Theatre for All programme. Buy them now!