The HUAWEI MatePad Pro was recently released in Singapore and I was excited to be able to get my hands on a review set to put it through its paces.
Coincidentally, I had been considering getting a tablet so that I could have something to work-on-the-go and also to allow me to draw directly on to a screen with a stylus. So, you could say that the chance to review the HUAWEI MatePad Pro came at the perfect time.
---
HUAWEI MatePad Pro Specs
Let's start off with the physical specs of the HUAWEI MatePad Pro 12.6".
The 609 gram tablet is 28.65 cm x 18.47 cm. It is very sleek at just 6.7 mm thick and comes with a 12.6" OLED full view display. The OLED display is impressive, providing deep blacks along with vibrant colours. In fact, when the tablet first powered on, I couldn't help but let out a "woah" when the screen first came to life.
The bezel around the screen just 5 cm thick and does not feel obtrusive. The front-facing camera fits elegantly into the bezel, so there is no dreaded notch.
The screen's resolution is 2560 x 1600 pixels with a 16:10 aspect ratio. This means that there is a black bar at the top and bottom when watching full screen 16:9 videos but it is not an issue as the blacks of the OLED blend seamlessly into the bezel. I personally like the extra height comes in handy when working with documents.
The main camera on the MatePad Pro is 13 megapixels at f/1.8 and 8 megapixels at f/2.4 in ultawide mode.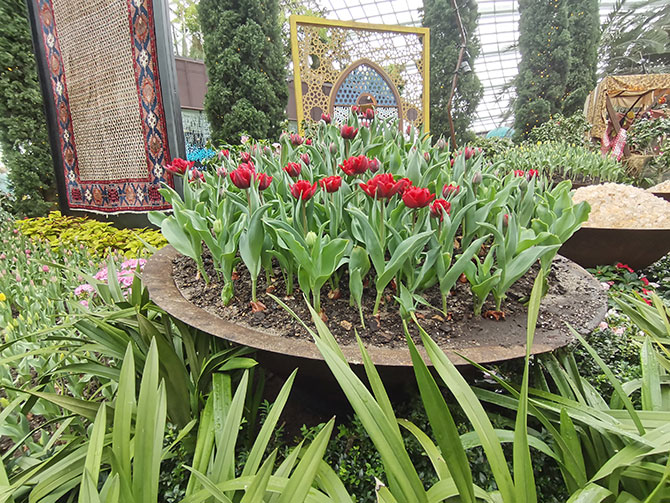 The colours are vibrant but the image can be a bit soft. It can record 4K video at 30 fps.
The front facing camera is 8 megapixels, good enough for video calls.
Something that is quite impressive on the HUAWEI MatePad Pro 12.6" is its speakers. There are eight speakers in total, four on either side for stereo effect. They are "tuned by Harmon Kardon" and are loud.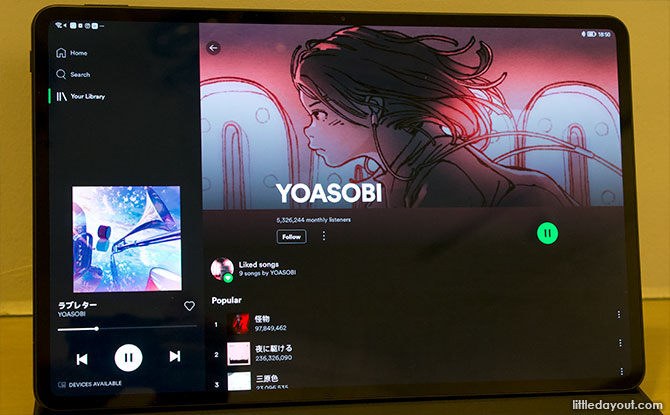 The speakers on the MatePad Pro are loud enough for the tablet to function as a music player.
The charging port on the MatePad is a USB Type-C and a USB Type-C to 3.5 mm adaptor allow it to be used with wired headphones. It has a 10,050 mAh battery which provides 14 hours of continuous video playback.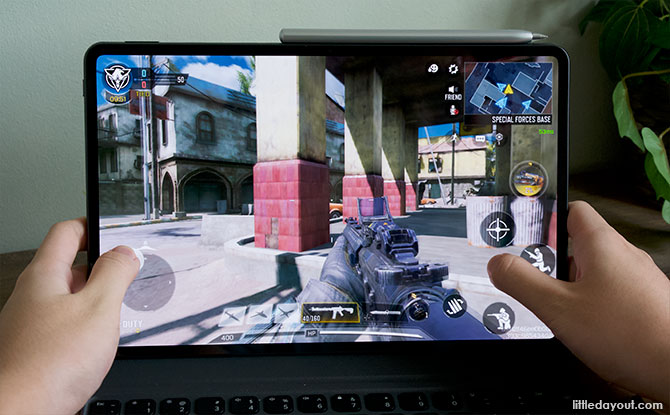 Under the hood, the HUAWEI MatePad Pro 12.6" makes use of the Kirin 9000E chipset and the Mali-G78 NO22 GPU. I tested this out with Call of Duty running in HD and the game play experience was smooth.
The review model had 256 GB of storage with 8 GB RAM. The memory is expandable with a Nano Memory Card.
The MatePad makes use of the new HarmonyOS version 2.0.0, a replacement for Android OS. This was something that I was most interested to check out and to see how it performs.
---
Using the HUAWEI MatePad Pro 12.6" with HarmonyOS
The Harmony OS is HUAWEI's own operating system. This has been necessary since the US ban in September 2020 resulted in Google (with its Android OS), having to drop HUAWEI as a customer.
However, as I discovered, the ban may not have such a substantial effect on the user experience.
As there is a lot to unpack about the Harmony OS, I'll just highlight a few key features.
The user interface will not feel unfamiliar. You can pull down a Control Panel from the top right and there is a shortcuts bar at the bottom of the screen with recent items.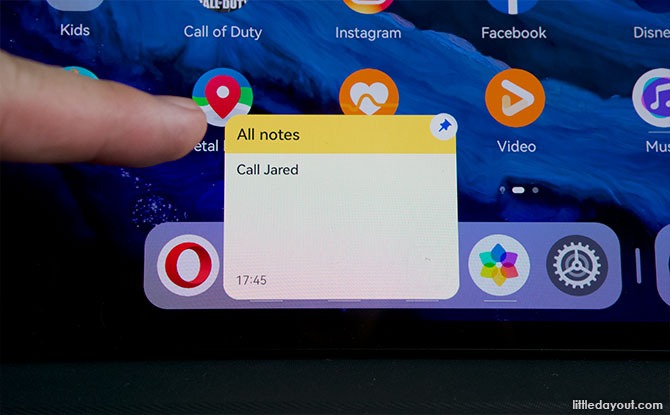 What I liked was that it is possible to swipe up selected apps to get a quick view of the latest items inside without opening it.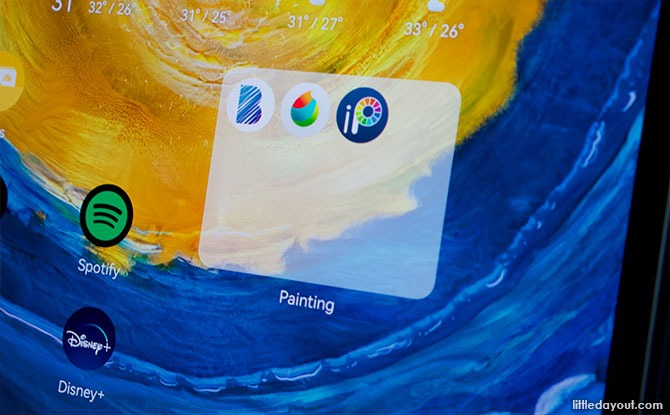 It is also possible to group icons in an open folder, making them easier to locate.
The Google Play Store has been replaced with a HUAWEI AppGallery. This is HUAWEI's official app store and the number of apps is still growing.
An alternative way to find apps is to make use of HUAWEI's Petal Search. This can be used to locate popular Android apps like Spotify, Facebook, Instagram, Microsoft Office, Netflix and Disney+. Many Android apps will still run on Harmony OS.
The apps which definitely will not run on Harmony OS are those that rely on Google Mobile Services or GMS. These include apps like YouTube and Gmail. However, these services can still be access through web browsers and other apps.
For example, to access Gmail, you can use the mail client that comes with the HUAWEI MatePad Pro 12.6".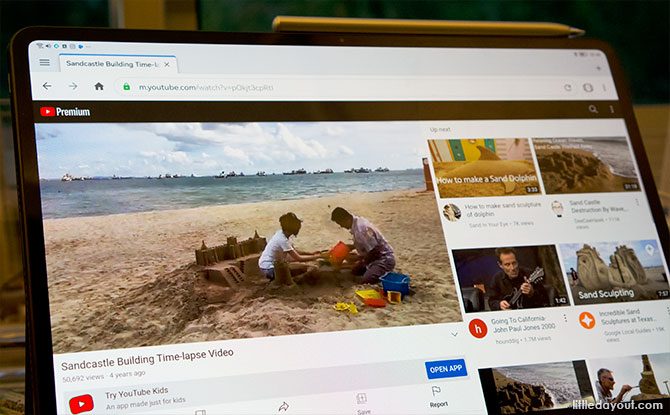 While there is no YouTube app, you use of the browser to navigate to YouTube. It is even possible to login through the browser to access YouTube Premium.
---
Smart Magnetic Keyboard and M-Pencil
It's probably a good time to introduce two accessories to the HUAWEI MatePad Pro 12.6".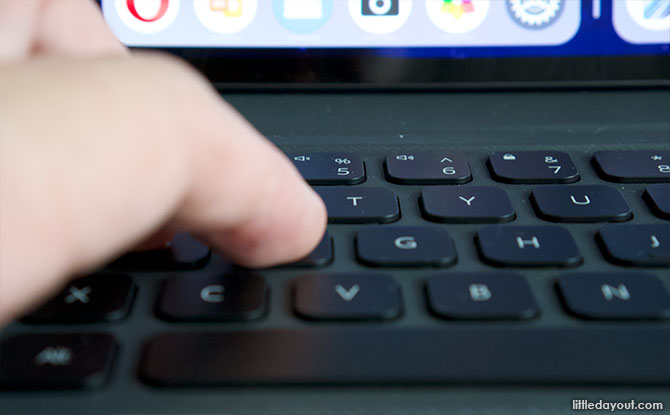 The Smart Magnetic Keyboard is a magnetic snap-on cover for the MatePad Pro 12.6". It comes with a built-in keyboard that allows the MatePad Pro to be used like a laptop while still having the convenience of portability.
The keyboard is a lay-flat keyboard. The keys are full size and feel nice because they have about 1 mm of travel. I personally found it easy to switch over to the Smart Keyboard.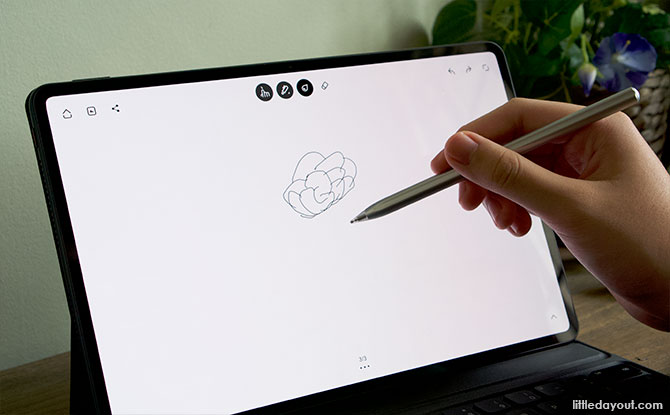 The other accessory is the M-Pencil (2nd Gen). This stylus clips magnetically on to the edge of the MatePad where it also charges wirelessly.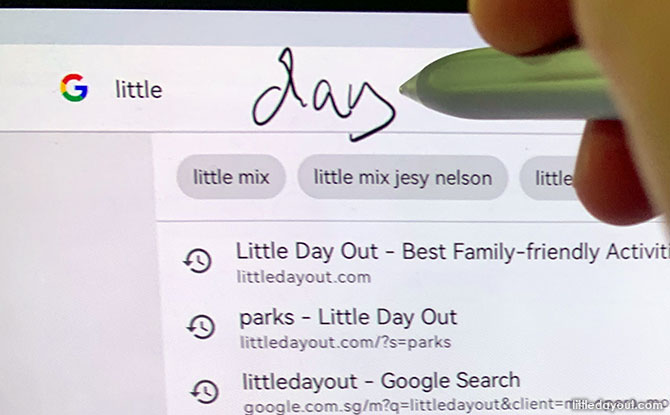 Besides being used as a drawing tool and for handwritten notes, it can be used with the Harmony OS FreeScript feature to handwrite into text boxes.
---
Multi-Tasking & Productivity
Besides being an entertainment tool, the HUAWEI MatePad Pro 12.6" also serves well as productivity or work tool.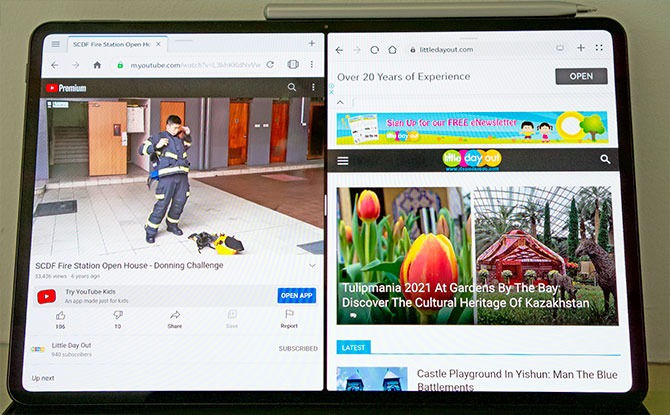 It has a multi-screen feature which can be used to have two windows open side by side. This works with apps like the browser and notes feature. Used together with the Smart Magnetic Keyboard, it provides a laptop-like experience. In fact, I personally found it could allow for faster workflows in some cases as I didn't have to reach for the mouse. Instead, I could switch windows with the touch of a finger.
In terms of productivity, the HUAWEI MatePad Pro can also be used in tandem with other HUAWEI devices like laptops and mobile phones.
With HUAWEI laptops, the MatePad can be used in three ways.
The Mirror mode mirrors the computer screen on the tablet. This makes it especially useful if you wish to use the stylus with an app or programme on the laptop.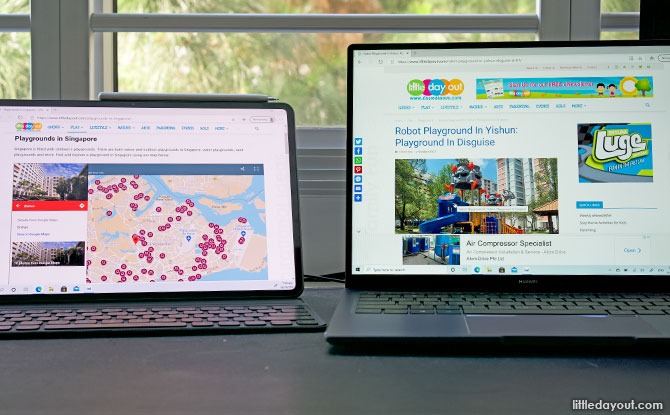 The Extend mode set up the table as a mobile second screen.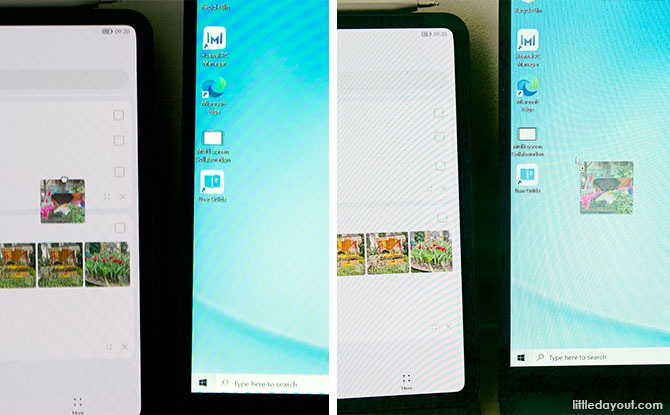 In the Collaborate model, it is possible to share files between the laptop and the tablet. You can simply drag and drop files or pictures across from one device to the other.
---
Overall HUAWEI MatePad Pro 12.6" Review
The HUAWEI MatePad Pro 12.6" is powerful tablet that is equally at home as both an entertainment platform and a productivity tool, especially if you already bought into the HUAWEI eco-system with its computers and phones.
The new Harmony OS has a few nice touches but you must be prepared that apps that require GMS won't be available on it. However, there are usually work arounds that can be found for any apps that you wish to use.
The HUAWEI MatePad Pro 12.6" retails for S$1,398. The Smart Magnetic Keyboard and M-Pencil is usually sold separately (worth $396) but as part of a launch promo, the two accessories will come free with every purchase, while stocks last.
Find out more about the HUAWEI MatePad Pro 12.6" here.