Butter me up – with kombu butter. The next best thing next to butter is definitely Kombu butter. If you haven't tried it, it is butter blended with kombu marinated in shoyu, dashi and other seasonings. There are a few recipes to learn and all yield the umami goodness on a good toasted slice of bread, with a slab of steak or grilled fish. Ready?
---
What is Kombu?
Kombu is edible kelp. It is seaweed, known as dashima in Korean or Hai3 Dai4 in Chinese.
If your household uses Kombu to make soups or stews, don't throw it away when it's all soft! You can use it for kombu butter.
---
-- Story continues below --
---
Recipe for DIY Kombu Butter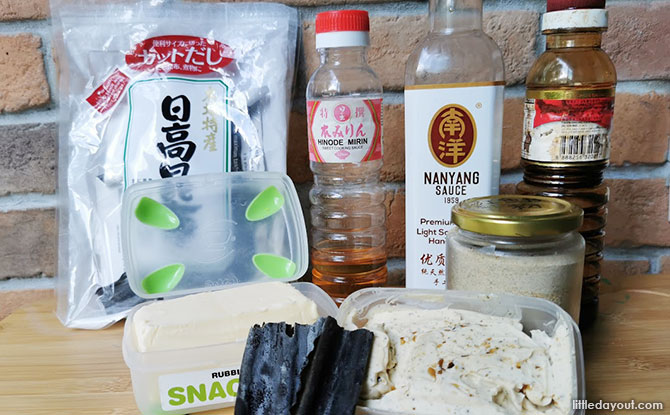 Ingredients
5 pieces of Kombu
2 Tbsp of Soy Sauce or Shoyu
1 Tsp of Sweet Soy Sauce
2 Tbsp of rice vinegar/white vinegar/apple cider vinegar
2 tbsp of mirin
1 tbsp of Dashi or Ikan Billi Powder (optional)
1 tbsp of Sugar
Splash of Sake (optional)
Water
227 g of unsalted butter
A pinch of Salt
---
Instructions for Kombu Butter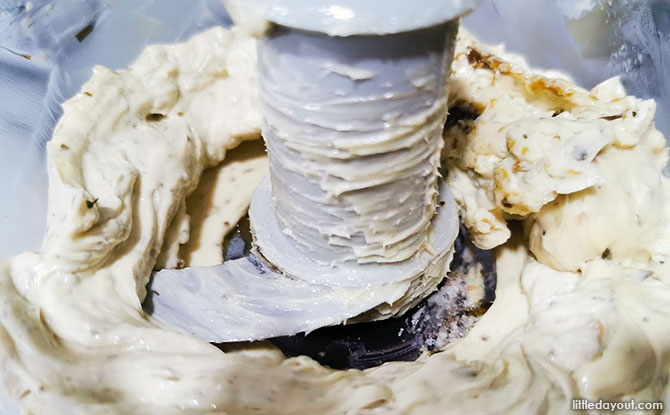 Rinse the kombu with cool water
Place it in a pot with the rest of the ingredients, stir well, top it up with water till it covers all of the kombu.
Bring water to boil and let it simmer till kombu is soft. Turn it to low heat and let it simmer. Top up with a little liquid if necessary to ensure kombu is in the solution
Let cooked Kombu mixture cool.
Strain mixture with a sieve and save the liquid. Transfer kombu into a blender, add a quarter cup of the liquid. Blend until it becomes a paste – this paste is called "Momoya". Store it in the refrigerator and keep it chilled.
Take 227 g of butter and 2 tablespoonfuls of the momoya, add in a pinch of salt. Blend till it is well mixed.
You can either enjoy the Kombu butter now, or freeze it to get it solidified. Chill it once it is frozen.
---
Our Verdict of Kombu Butter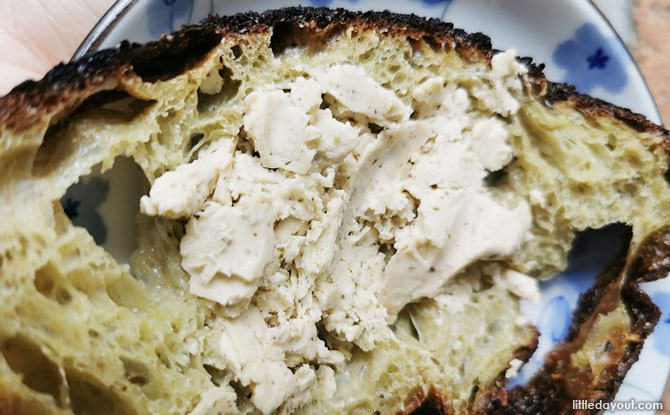 The butter was divine goodness that melted in the mouth with a blend of sweetness and saltiness. Coupled with the smooth butter, the Kombu butter leaves a savoury after-taste which was comforting, light and not overpowering and definitely leaves you wanting more. Best thing is, it's not difficult to make Kombu butter!
---
Click here for more recipe ideas.