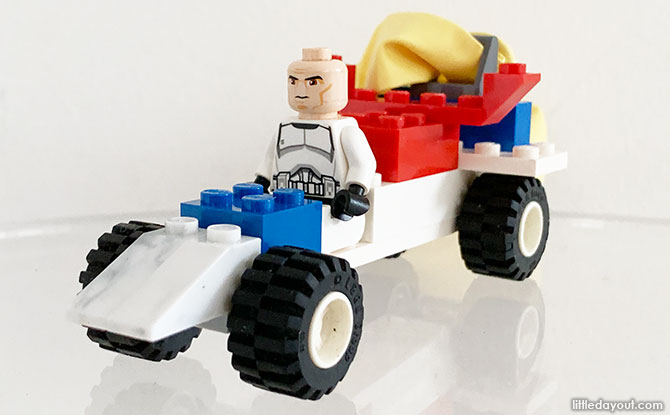 Have a race in a balloon-powered LEGO go-kart, designed with flair, from your imagination. This is a fun and easy build which you can do on a rainy day in or for some at home.
For this LEGO go-kart project, you can make it as simple or as complicated as you'd like. The key building blocks that are needed include LEGO wheels with axels and a Tile Special 1 x 2 with Handle.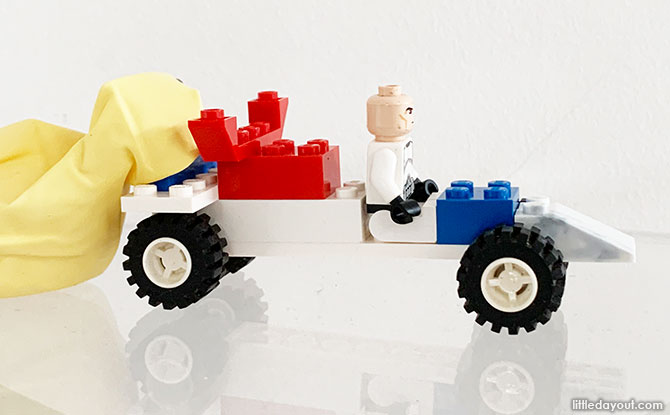 To build the LEGO balloon-powered go kart, start with the chassis of the go-kart. You can use any brick which is at least two studs wide as the basis of the chassis. It needs to be at least two studs wide so that you can sit down a mini fig in the go-kart to "drive" it.
---
-- Story continues below --
From there, add on the four axles and wheels.
For propulsion, the go-kart will be powered by a balloon. The air escaping from an inflated balloon that is attached to the go-kart using the tile with a handle will push the go-kart forward.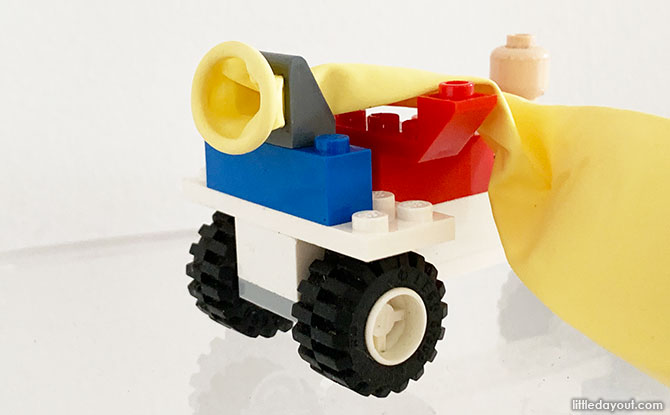 To attach the balloon to the go-kart, simply thread the opening of the balloon through the tile with handle. This will act like a jet nozzle.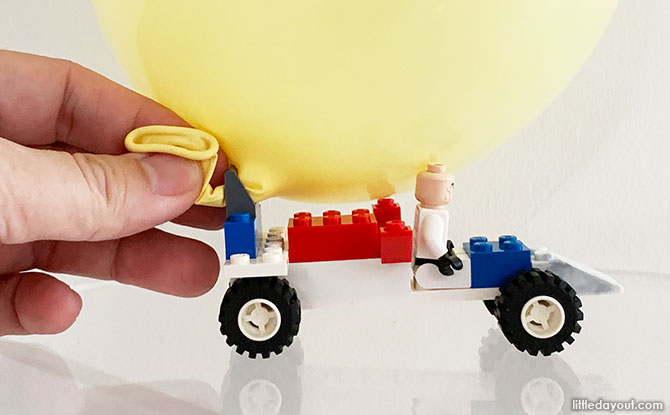 Next, all that is left is to inflate the balloon and, 1, 2, 3, release the air from the balloon and watch it go!
---
Balloon-Powered LEGO Go-Kart Challenges
Here are some ideas for variations and challenges that you can have with the balloon-powered LEGO go-kart.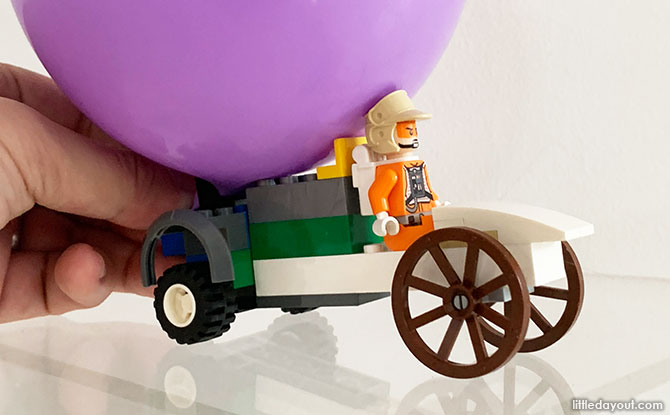 1. Experiment with different wheels. If you have different types wheels available, try to build using each of them to see how they perform.
2. More axles! Who says that a go-kart can only have four axles. Try to build one with six or even eight axles to see how creative you can get.
3. More propulsion! Feel the need for speed? Try designing a go-kart that can accommodate two or even three balloons. See how fast you can make it go.
Have fun getting creative with the LEGO go-kart!