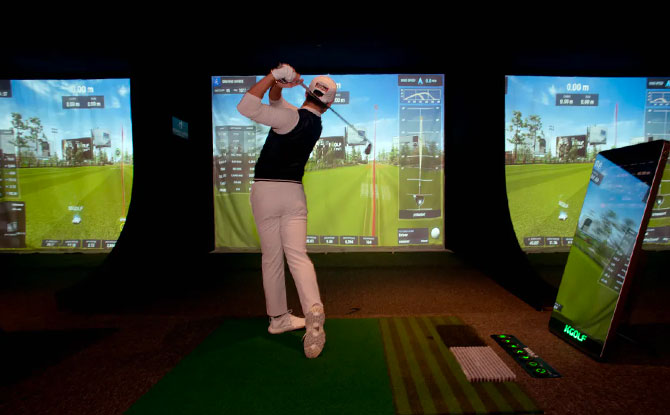 Wish to tee off on the Sentosa Serapong course even if it is raining outdoors? Head over to the Hidden Castle Golf Club for an indoor golf experience which includes the first of its kinds modelled after both the Serapong and Tanjong course.
Hidden Castle Golf Club occupies 20,000 square feet of space across two locations. There are 12 bays at the River Valley outlet and another 11 bays at its Bukit Timah outlet.
---
Korean Golf Simulator Technology
The indoor golf social club makes use of the Korean KGOLF BGS2.0 simulator, which has been designed by professional golfers and makes use of the latest sensor technology for quality realism and accuracy.
The simulator even allows for course games to be played together in a group or virtually with others. There are 100 course from around the world to choose from.
It also has features such as a Smart Mirror Touch Kiosk to correct the stance and swing, and a Spin Ball Tracking System that scans 4,000 frames per second.
---
Field, Practise and Game Modes
The All-in-One Simulator allows players to play, practise and putt. There are different modes which include Field, Practise and Game modes.
The Field mode lets players set up their own course condition and provides precise shot data. Practise mode offers driving range feature, short games as well as straight putt or putt in curves, with the option to play on bunker mats or rough mats. Approach practice accurately measures ranges from 25 m to 200 m.
Game mode offers easy and fun games in which beginners and kids can enjoy the joy of golfing with cheerful graphics.
Serious golfers will appreciate the TourPutt Simulator where they can practise in a controlled environment with a combination of sensors, cameras and software that accurately simulate the experience of playing on a real golf course.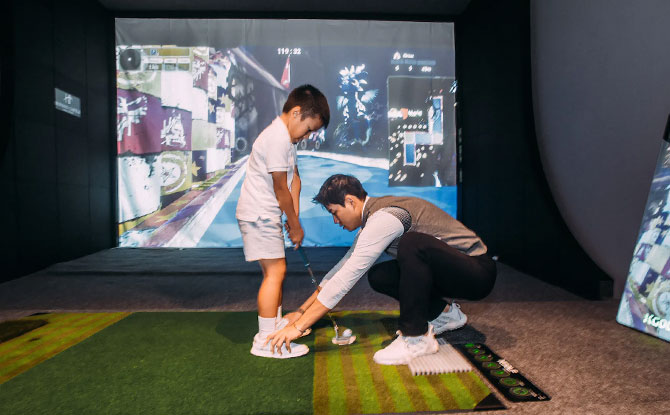 There is also a Junior Golf Programme for children between the ages of 5 to 15 years old.
Hidden Castle also has seasoned professionals available, including KLPGA- and PGA-certified coaches, to coach serious players. They include Jihyun Lim: KLPGA Tour Pro, 00986, Kim Tae Kyung: KLPGA Tour Pro, 00950, Gilbum Kang: Thailand PGA Golf Instructor, FM-GI079 and Dohun Kim: KPGA Tour Pro, TP 2017-1847.
Find out more about Hidden Castle Golf Club.
---
Hidden Castle Golf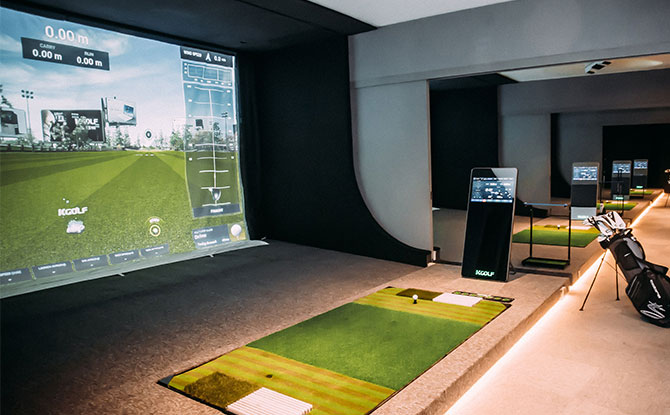 Where:
River Valley: Furama Riverfront, 405 Havelock Road #02-01, Singapore 169633
Operating Hours: Daily, 9 am to 9 pm
Bukit Timah: 896 Dunearn Road #01-01cd, Singapore 589472
Operating Hours: Daily, 9 am to 9 pm