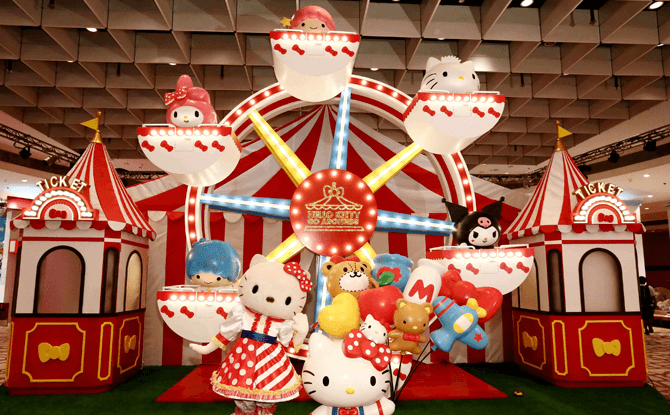 Say hello to Hello Kitty from 16 October till 10 November 2015 when Hello Kitty Go Around! Singapore opens at the Coliseum, Hard Rock Hotel Singapore.
This theme park event will feature Hello Kitty and Sanrio-themed photo-taking zones, game kiosks, a mini-exhibition and interactive stations. Limited edition SG50 merchandise and collectables will also be available for sale at the event.
At the Photo-taking Zone, capture beautiful memories at the Hello Kitty Party Hall where Hello Kitty is decked out in her finest to ride the merry-go-round.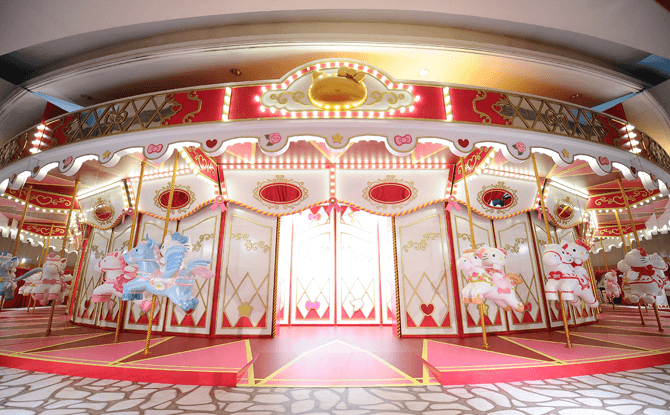 Head to the Ferris Wheel and Sanrio Friends Express to snap pictures with Hello Kitty.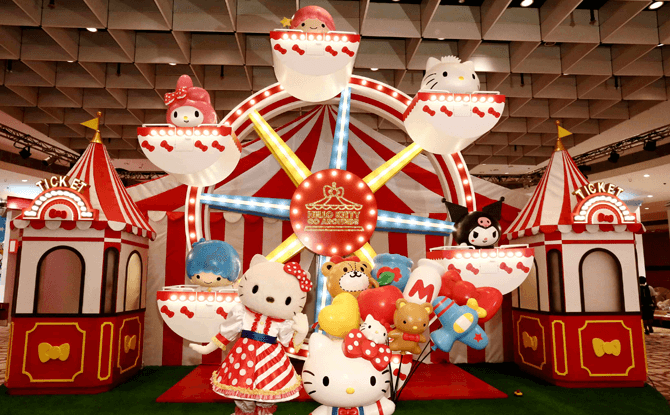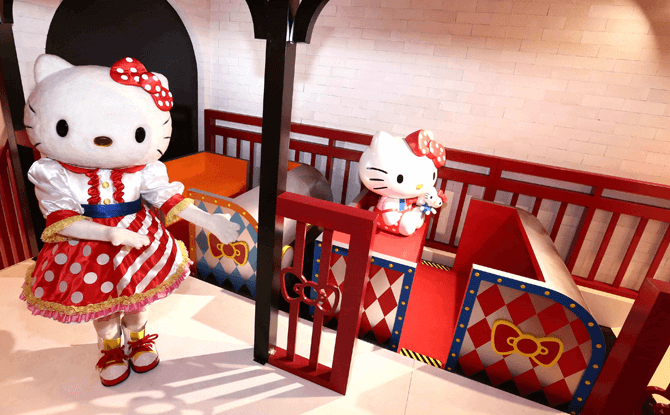 Take a stroll along the Memory Garden and view a collection of Hello Kitty memorabilia, including a Hello Kitty coin purse from 1974 – the first Hello Kitty product to be produced.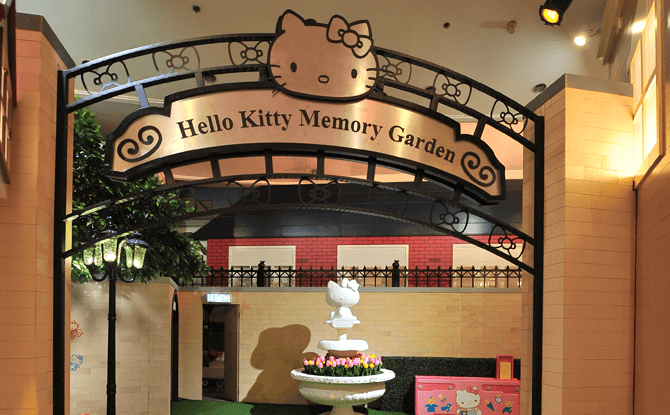 Win exclusive Hello Kitty-themed prizes at game kiosks at the exhibition. Toss a coin to win a special gift at Lucky Ribbon, search out the secret recipe to Mama Mary White's home-baked apple pie and watch the Sanrio Babies take to the track in the Sanrio Baby Race. These games kiosks and more lie in store at the exhibition.
Visitor can also visit Dear Daniel's workshop to customize their own Hello Kitty Tote Bag.
At the Hello Kitty Post Office, fans can send Hello Kitty postcards to friends and loved ones. There is even an exclusive postmark to seal it off.
On 1 November 2015, Hello Kitty will be at the theme park event to celebrate her birthday. The one-day event will feature three birthday celebration sessions and 30 lucky winners will get to meet and greet Hello Kitty at each session.
Hello Kitty Go Around!! In Singapore is organised by Mighty Eight, in partnership with Sanrio. Tickets to Hello Kitty Go Around! In Singapore are available at all SISTIC outlets.
Get more information at www.hellokittygoaround.com.sg.
Images courtesy of Mighty Eight.