During the May 2020 school holidays, Superhero Me is holding Holiyay at Home, an inclusive arts effort to continue supporting families of children with special needs.
These free-of-charge, online programmes take place every Tuesday, Wednesday and Friday and will be led by different artists.
Programmes are conducted over Zoom and designed for kids ages 4 and up. Siblings, kids of all abilities and youth with special needs are also welcomed to join in.
Sign up links for Holiyay at Home will be released on Fridays.
Holiyay at Home with SuperHero Me
Superhero Me just started its first programme on Tuesday, 5 May and will continue to take in sign-ups throughout the week. Participants who are interested to join in SuperHero Me's Holiyay at Home sessions for Week 1 can do so here.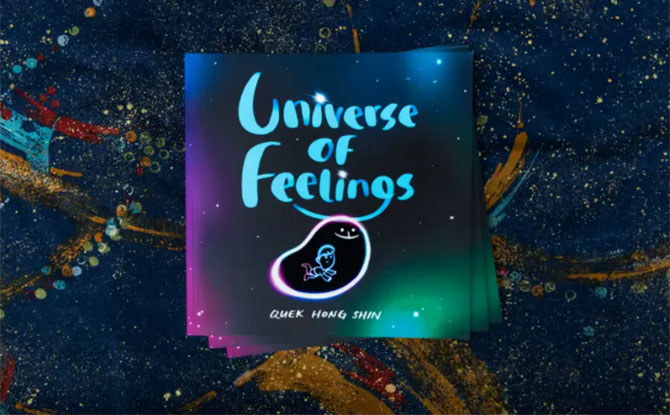 The first fun activity that was held was a 30-min exercise session based on the Universe of Feelings. It followed the journey of a minimally-verbal boy who meets a new friend, Blob, and travels to space with him.
The programme is based on the beautiful and heart-warming story by Quek Hong Shin which hopes to spark greater understanding about children with special needs who communicate in ways other than words.
Another activity taking place during the inaugural week of the online inclusive arts series include a Mother's Day Card Creation workshop on Wednesday, 6 May.
This art workshop series is centred around the theme of Empowerment and led by artist Danielle Tay who has created commissioned artworks for clients such as Facebook and MUJI. Together, children will work with templates shared by Superhero Me and have facilitated conversations.
The other activities to in the first week of Holiyay at Home include a 30-minute art storytelling and performance series. Children will work with activity sheets shared by Superhero Me and enjoy a story and performance of Bucky the Dinosaur.
You can expect more meaningful and engaging programmes in the weeks to come.
How to Participate In The Inclusive Arts Series
Parents who are interested in letting their child participate or know of a child who would enjoy participating in this series of online events during the May 2020 school holidays can find out more information and sign up at Superhero Me's Facebook event page.
This series is presented by Lien Foundation and supported by the Mediacorp Enable Fund.