The best way for a child to learn the Chinese language is to first build up the ability to listen and speak, say the Chinese language education experts from Hua Language Centre.
---
Stand a chance to win prizes from Hua Language Centre
in our giveaway below!
---
Parents have to resist pushing a child to master reading ahead of developing listening and speaking skills, as this will – counter to the best of intentions – slow down the child's learning. Instead, help your little one grow a love for the language from a young age.
Co-founders of Hua Language Centre, husband-and-wife team Mr Chew Wee Kai and Mrs Chew-Wong Ngiap Hua, stress the importance of learning the Chinese language in a fun way with a strong foundation in academics.
"We're not saying that learning to read is not important," said Mr Chew, Hua Language Centre's Curriculum Director who was formerly a Specialist Inspector for Chinese Language at the Ministry of Education. "But if a child is not given the chance to develop a sense for the language by listening and speaking first, she ends up with lots of vocabulary yet very little idea how to string the words together. A child's listening and speaking proficiency should always be ahead of her reading proficiency."
Keeping It Fun
Forget boring, stuffy Chinese lessons conducted by a stern, forbidding schoolmistress. Learning Chinese can be fun. For more than 25 years, Hua Language Centre has been working at inspiring a love for the language.
Jaclyn Yap, a mother of a five-year-old boy, was encouraged by her son's enthusiasm about lessons at the centre. "I was so surprised when he took the flashcards out from his Hua tote bag and asked me to revise it with him!" she said.
The team of MOE-certified teachers at Hua Language Centre, led by Mr Chew, are trained to motivate children to learn with age-appropriate methods – and to keep learning fun.
It starts from knowing what makes kids tick. For example, younger children may be motivated by singing, dancing and a more slapstick form of humour. But older children will be motivated by cool visual aids, a friendly relationship with the teacher and witty humour.
"We understand what needs to be taught at which level. This is the reason why many of our students come to us at preschool and don't leave us until they graduate from Primary school," said Mrs Chew, who is the author of a series of Chinese assessment books for preschoolers by well-known publisher Marshall Cavendish.
Robust Curriculum
Hua Language Centre has a strong academic tradition: More than 90% of its PSLE students get A or A* for their Chinese exams.
Formerly an administrator at National University of Singapore's Chinese Language and Research Centre, Mrs Chew started the Chinese language education centre with her husband in 1992.
From his early days at MOE, Mr Chew was the chief marker of some Chinese exam papers and was also involved in setting some of the papers. Today, he remains active in the literary community as a columnist for Lianhe Zaobao and Shin Min Daily News, and a member of the Singapore Promote Mandarin Council.
Small Class Sizes
Hua Language Centre believes in keeping class sizes small at a ratio of 1:12, so that each child has the opportunity to speak up in class.
"Besides teaching children vocabulary, reading and writing, we believe that it is important to help children overcome the fear of speaking Mandarin by letting them practise forming their own sentences in class," said Mr Chew. "A central part of our methodology is also to build a child's confidence in speaking Mandarin through encouragement and affirmation."
Many children do not have access to an environment to practise speaking Mandarin. To overcome that, Hua teachers encourage each child to speak individually in class, and not as a chorus. So, the child will become familiar with how Chinese sentences are structured. Various techniques are then used to make the child feel happy about forming her own sentence.
Lively, Dedicated Teachers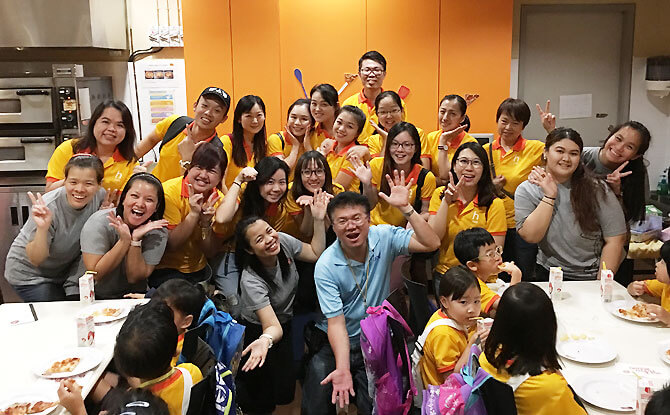 Across Hua's four centres islandwide, teachers continue to learn from one another during team bonding sessions. They meet at least once a month to demonstrate and exchange their teaching techniques.
To maintain the quality of teaching, the centre's principal and level heads give training sessions throughout the year, and also carry out unscheduled visits and sit in on classes to give teachers feedback.
Holiday Adventures
When it comes to school holidays, all stops are out in Hua Language Centre's highly popular holiday camps. Months are spent planning these camps, where the entire teaching staff brainstorms creative and interactive ideas to engage the kids.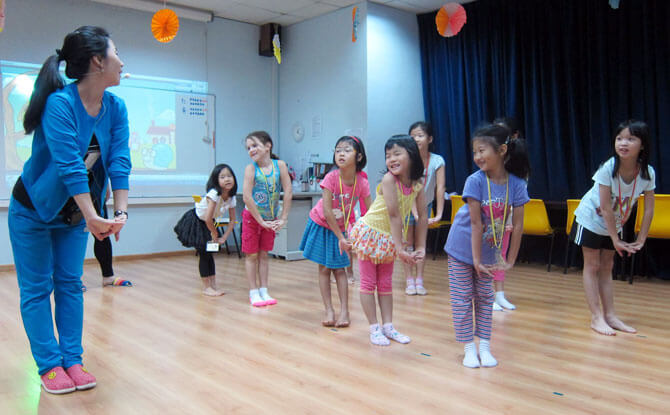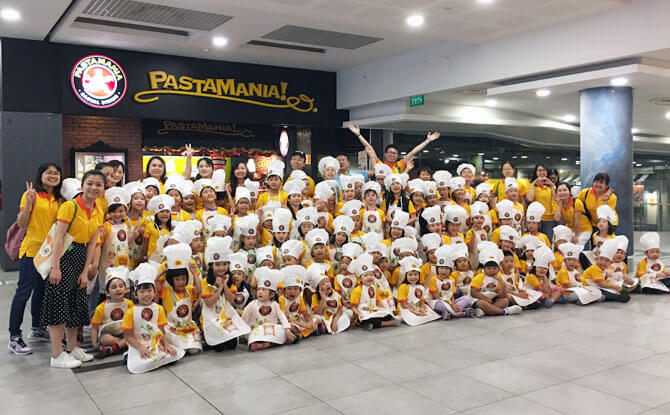 Every holiday camp is themed and based on a story. Armed with an activity book, kids experience the adventure of a themed story which weaves together all the camp activities.
Last June, Hua Language Centre's monster-themed camp (who doesn't love monsters!) explored the story of Frankenstein in Mandarin.
Besides the full-day holiday programme, there is another option – the Head Start programme. Kids turn up for two hours every day during the holidays, to get a head start for the next term.
"Parents have told us that Head Start has been highly beneficial for their children," said Mrs Chew. "They notice a boost in their kids' confidence in using Mandarin daily."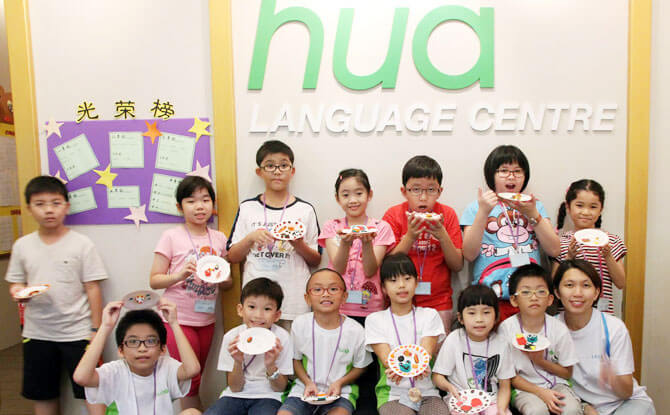 Keeping lessons fun ensures that kids look forward to every class – and takes the stuffiness associated with "boring" Chinese lessons.
Give your child more opportunities to use the language in practical ways, and make the learning more immersive. Said Mr Chew: "Listening and speaking is the foundation of language acquisition."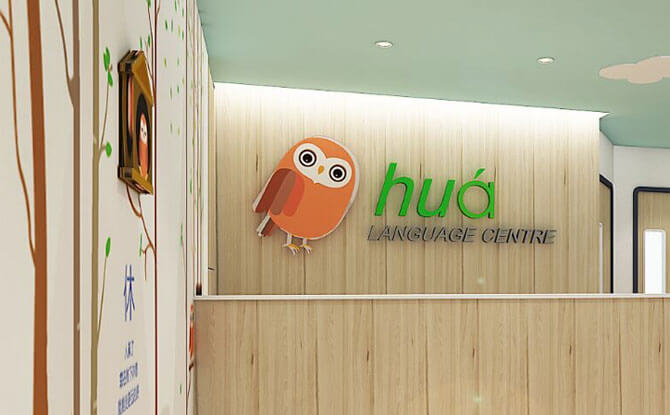 Visit Hua Language Centre at one of their locations islandwide or online to find out how they can help grow your child's love for the Chinese language.
Hua Language Centre
United Square, #03-25/26
Phone: 62555060
Parkway Parade, #15-02
Phone: 62827200
Greenwich V, #02-09
Phone: 65555780
Causeway Point, #05-03
Phone: 68947183
Website: www.hua.com.sg
This feature is brought to you by Hua Language Centre.
---
Hua Language Centre Giveaway
Answer 2 simple questions about Hua Language Centre and stand to win 4 free lessons in Term 3 plus waiver of the registration fee (worth $230). This prize is redeemable at any Hua Language Centre (Novena, East Coast, Seletar, Woodlands), subject to available timeslots.
Like and share this Facebook post to double your chances of winning.
Giveaway closes on Sunday, 10 June 2018.
Additional Terms and Conditions:
 1) Lessons must be attended by one child in 4 consecutive weeks. Make-up lessons are allowed within the same week.
2) Prize is transferrable but cannot be re-sold nor exchanged for cash. Existing students cannot encash registration fee already paid.
3) Prize cannot be combined with other promotions and must be utilised within Term 3.