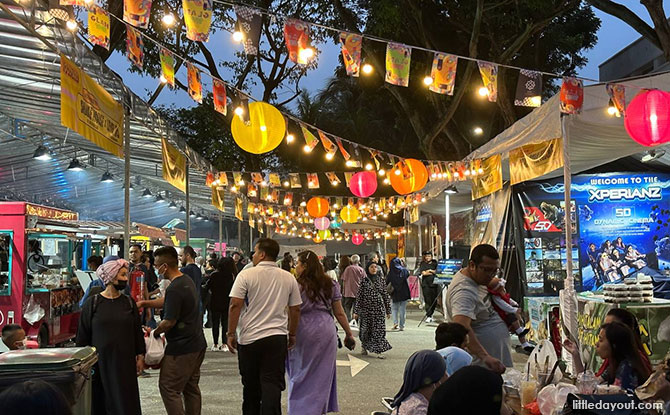 Kampong Gelam is elevating the night in tandem with the Grand Prix Singapore Season 2022 with GLAMboyant. Taking place from now till 2 October 2022, GLAMboyant features food, culture, music and sports around Singapore's iconic ethnic and subculture hub.
GLAMboyant spans five different key hotspots. These locations are Aliwal Street Carpark, Baghdad Street, Haji Lane, Sultan Gate and Sultan Gate Park. Here's a street by street run down of what to expect.
---
GLAMboyant 2022 at Kampong Gelam
Aliwal Street Carpark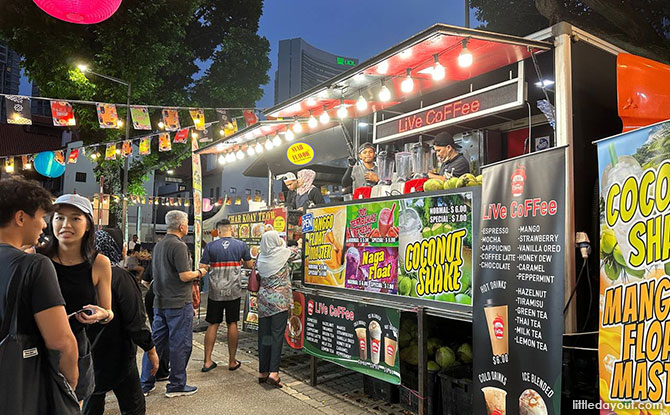 Head into the Fusion Foodyard at Aliwal Street Carpark to try an assortment of local and trending street food. The space is decked out with food trucks and gazebos, adding to the festive atmosphere at the open air location.
---
-- Story continues below --
Over the weekend, look out for live DJs and local bands too.
---
Sultan Gate Park
Look out for weekend programmes that highlight action sports such as street demos and Airbag jump shows. There are also BMX Freestyle Workshops and Freestyle Skate sessions guided by experts from Monday to Thursday, 26 to 29 September.
---
Sultan Gate
Chill out at Sultan Gate with an outdoor cinema experience featuring shows such as The Karate Kid and Encanto. Tickets can be purchase on Klook.
On 27 and 28 September, there will a pop-up F1 truck with a racing simulator and arcade table games.
---
Baghdad Street and Bussorah Street
For a dose of heritage and culture, head over to Baghdad and Bussorah Streets for a display of traditional dances at scheduled times.
---
Haji Lane
On 30 September, head over to Haji Lane for a shopping experience while soaking in the vibes of the street entertainment too.
There are also be workshops and walking tours scheduled as part of GLAMboyant 2022. Get more details here.