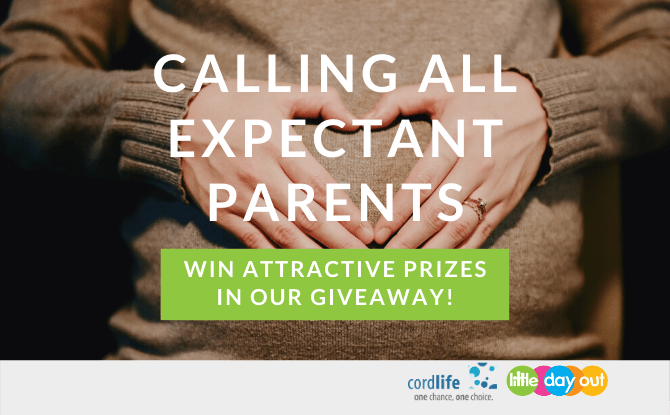 Having a baby is such a life-changing experience! Other than deciding on baby names, comparing prices on diaper brands and finishing up the nursery, there are many other things to be done while you are pregnant before the baby arrives.
In this giveaway, we wanted to celebrate with expectant parents by giving away some awesome prizes that will come in handy for this new journey. Don't forget to check out great resources in our Little Day Out's Babies and Toddler's page here too!
Once your baby is born, don't forget to bookmark this great resource with more than 100 nursing rooms around Singapore.
GIVEAWAY: 3 Items Up For Grabs For 3 Lucky Mummies-To-Be!
Little Day Out is giving away:
1st prize: Hegen Newborn Starter Kit worth $150
2nd prize: JP Lizzy Diaper Bag + Bubba Blue Newborn Swaddle Bundle worth $128
3rd prize: MAM anti-colic bottle set worth $79

 
Terms & Conditions:
This contest is only open to expectant parents residing in Singapore.
Gynae card must be presented upon collection of the prize.
The prize is to be collected by 23 October 2020 at Little Day Out's office (308 Tanglin Road #01-05A, Singapore 247974).
Prizes are sponsored by Cordlife Group Limited and are not exchangeable for cash or other items.
Duplicated entries will not be accepted.
Giveaway ends on 7 October 2020, 2359hrs.
Winners will be announced 12 October 2020.
Cordlife Group Limited makes no representations or warranties, express or implied, of any kind with respect to the quality and/or functionality of products and services, nor do we assume any legal liability or responsibility for the completeness, accuracy, or adequacy of the contents of the products and services. Any dispute about the products and services must be resolved directly with the merchant. We shall not be liable for any loss, injury, claim or damage suffered or incurred as a result of the products and services. Cordlife Group Limited is not an agent of the merchant or vice versa.
To stand a chance to win one of these awesome prizes, do the following:
Follow us on Instagram (https://www.instagram.com/littledayout/)
Subscribe to our free Online Newsletter
Answer the questions in the form below.
Submit your answers and tag your friends by 7 October 2020 to participate in this giveaway. As always, you can increase the chances of winning with up to 5 extra entries when you do one or all of the following:
Subscribe to our YouTube Channel.
Share the relevant social media posts on your story.
Tag 3 or more friends in the comment section of the relevant social media posts.
All the best!
---
This contest has closed. Do check your emails to see if the organisers have contacted you!
---