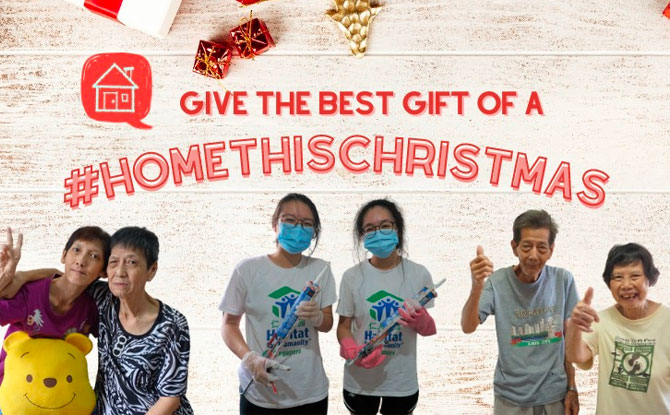 From now till 31 December, members of the community are invited to gift vulnerable individuals and families the comfort and security of a #HomeThisChristmas. Habitat Singapore will be running their annual Christmas fundraising event for the fourth year in conjunction with #GivingWeekSG, a national movement that encourages everyone to give back in any meaningful way that they can. Community members can support this event by participating in their various fundraising events to contribute funds to empower another Singaporean to live in dignity.
---
Habitat Singapore's Christmas Town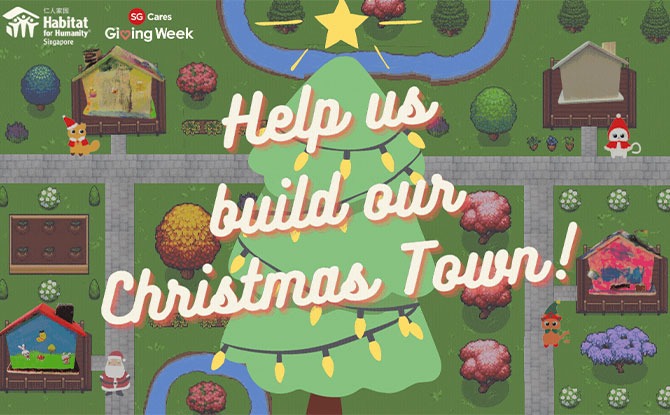 This year, community members will receive a "home" for each home that they help to fund. By making a donation of $20 to Habitat for Humanity Singapore, doners will get a lovely wooden home coin bank to assemble and decorate as their heart desires. They can also send it as a gift to a loved one for them to decorate.
Participants can then take a picture of the decorated house and post it on Habitat's Facebook event page here. Habitat will then transport the house to their virtual town, 'Christmas Town'. Doners can give their house a name and ask their friends and family to also support the house and donate in the house's name. Read more here.
---
Habitat Singapore Sew Much Love
Another event one can take part in is "Sew Much Love". Participants can co-create Agape Blankets for homeowners to bring warmth to their #HomeThisChristmas. With every $20 donation, participants will receive a template and instructions to start designing. Participants can design a simple drawing or a Christmas message for a quilt patch and it will be sewn to create a complete blanket. Take part in this event here.
---
-- Story continues below --
All of the funds raised will go into serving 32 additional homes through Habitat's local intensive home-cleaning programme, Project HomeWorks. Read more about Habitat Singapore in our article here.