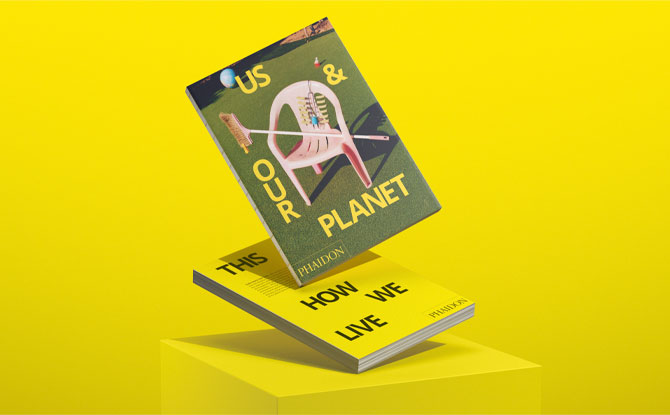 IKEA presents "Us & Our Planet: This Is How We Live", a book about life at home and sustainable living. This book is produced in collaboration between PHAIDON and IKEA, and explores how people around the world are creating healthier and more sustainable ways of living.
---
Us & Our Planet
Us & Our Planet presents case studies of a diverse group of individuals and families around the world. It also highlights some of IKEA's most iconic products born from this approach over the past 70 years.
Us & Our Planet is structured into six thematic chapters: Time, Space, Food, Rest, Play, and Togetherness. Each chapter features three iconic IKEA designs, two life visits – interviewed and photographed by local writers and photographers – plus one photo essay by a photographer who has interpreted the theme of the chapter.
---
-- Story continues below --
Meet Singapore's Soh family
Under the theme of Togetherness, Readers of the book will meet Singapore's Soh family, and their twenty-first-century community hub and family home, known as One Kind House. A way to bring the 'kampung spirit' to their neighbourhood, see how this family lives in a unique haven, comprising of their family home, an urban farm garden, a cooking school, and a research-and-development lab.
"This is an inspirational study of the home, as the most important place on earth, and how we all, with small steps, can make the world a better place", Tina Petersson-Lind, Communication Manager, Inter IKEA Systems B.V.
---
How to get a free copy of Us & Our Planet
IKEA Family members are also invited to collect a free copy of the book in-stores, while stocks last. Simply approach a co-worker and flash your IKEA Family membership physical or digital card at these locations in the store:
IKEA Jurong, Level 3 entrance Level 2 Customer Service area
IKEA Alexandra, L1 entrance near Swedish Food Market
IKEA Tampines, Level 3 entrance outside Småland
The book is also available on the site here and will be available in English, French, German, Italian and Spanish.
IKEA Singapore is also hosting a Life at Home Contest where three lucky winners can stand a chance to win a $1000 IKEA gift card and a copy of Us & Our Planet book. More details can be found on their website.