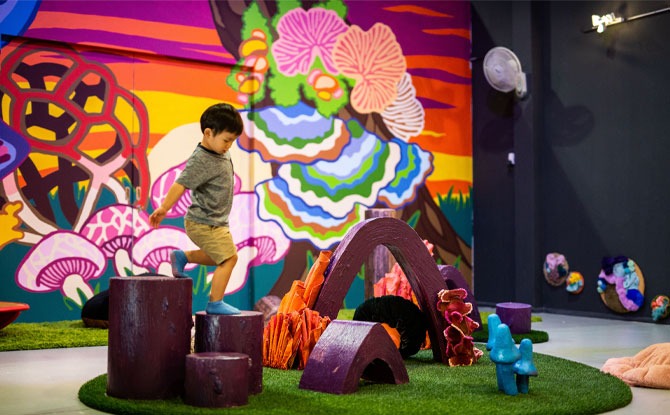 Fungus Humongous features a magical forest where everything, from fallen branches to all kinds of fungi, has been scaled up to be larger than life. Families can enter this space commissioned by The Artground to experience and imagine what stepping into such a world would be like.
---
Fungus Humongous by NAYA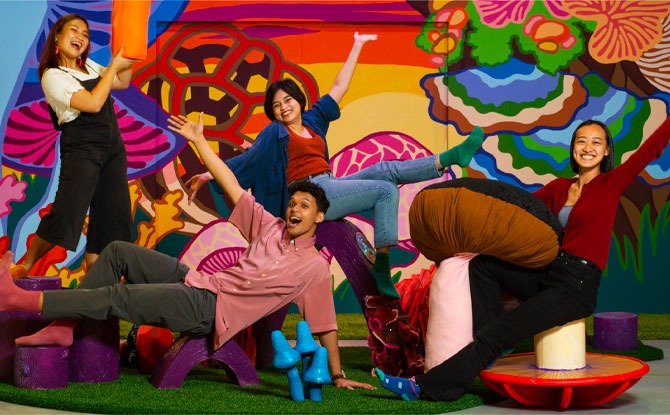 A part of Artground's first Arts Space Open Call, this concept of Fungus Humongous by NAYA was picked out of the other design proposals submitted by various creatives and brought to life. NAYA, which means new in Sanskrit, was ironically born out of a collaboration between old friends.
Bridged by the ethos that art should be made accessible to everyone, the group of four friends aim to make art unbounded by barriers of access such as class, age, and ability.
To ensure that this exhibition space would be enjoyable for all, the artists did their research by conducting experiential workshops with children from both The Artground and Kindle Garden Preschool.
---
-- Story continues below --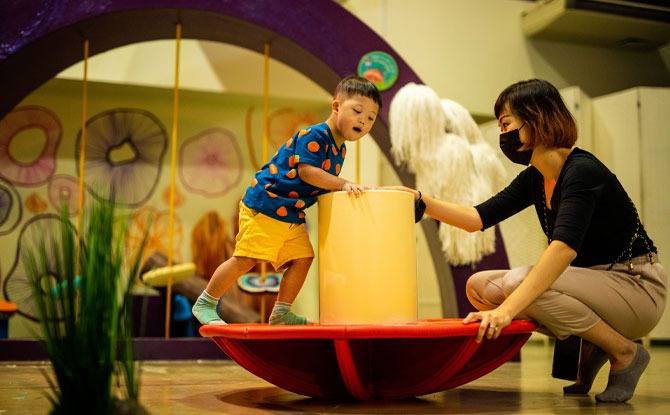 During these sessions, artists were able to collect valuable insights into what these children thought about the concept and how they envisioned Fungus Humongous to look like. The Fungus Humongous that visitors get to explore is heavily inspired by these workshop sessions.
---
Fungus Humongous as an inclusive space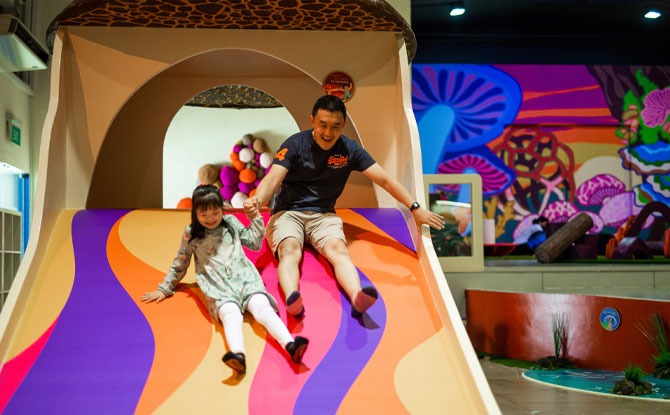 As with all magical forests, Artground wanted to ensure that Fungus Humongous would be an inclusive space for all. Special considerations were paid to the flow of the space, the selection of material, as well as accessible interactive touchpoints so that children of all abilities can play.
Some points to look out for include a large mushroom slide and the inside of a cosy tree. A huge part of this art space revolves around the purple tree where most of the fungi live. Discover the tree's magical core which is hidden from the outside world.
Visitors can also balance, hang and climb from the tree's gigantic roots, as it extends all the way to the baby stage area for the littlest ones to explore.
Visitors can also download a colourful and fun activity book at the link here.
---
Visiting Fungus Humongous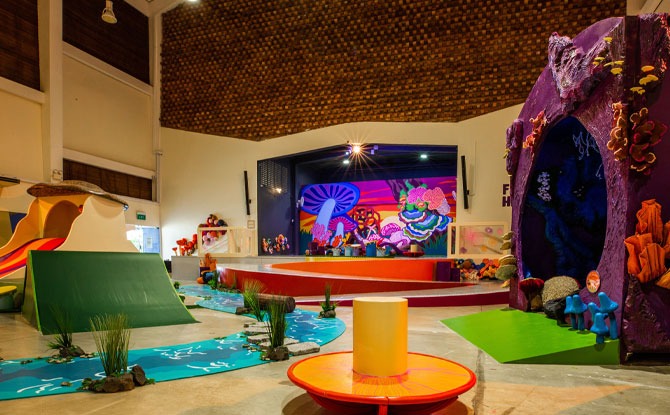 Tickets to Fungus Humongous are free. Visitors will have to pay a refundable deposit of $15. Tickets must be booked before each session that admits up to 5 pax from the same household at a fixed timeslot. Non-slip grip socks are mandatory for everyone, except pre-walking babies. Socks will be available for sale at $3 a pair for those who do not have them.
See the available timeslots and book your tickets at the link here.