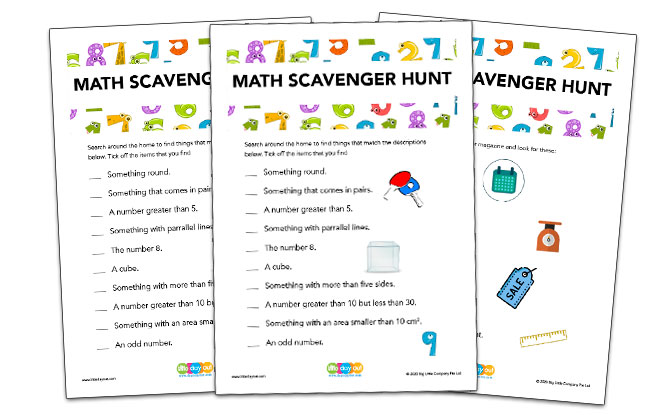 Organising a fun Math scavenger hunt at home isn't difficult, especially with our free templates which you can download below.
A Math scavenger hunt is an opportunity for kids to practise their numeracy skills and more. Maths is everywhere. From numbers in a book to the geometric shapes that you find in objects around the home.
To get started, download our free Math scavenger hunt templates below. You can either have the kids play around the home or use a magazine or newspaper as the basis for their hunt.
Once they have finished the scavenger hunt, you can also use the opportunity to discuss with them about the various concepts that they have discovered through the hunt.
Have fun!
Download Math Scavenger Hunt Templates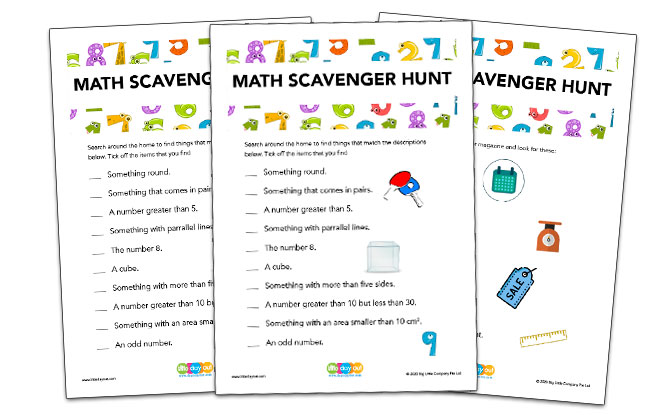 Download the templates for the Math scavenger hunt.
Get more scavenger hunt ideas that you can do at home.