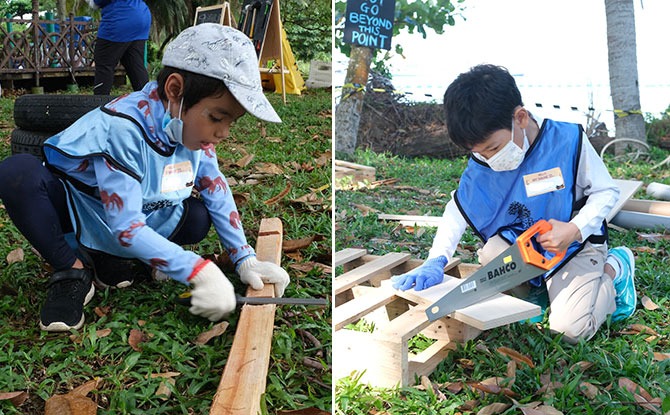 With all the sawing, painting and digging going on, you may be forgiven for thinking that you have entered a mini construction site. However, it is not. It is Forest Play, an adventure ground for children between the ages of 4 to 14 years old.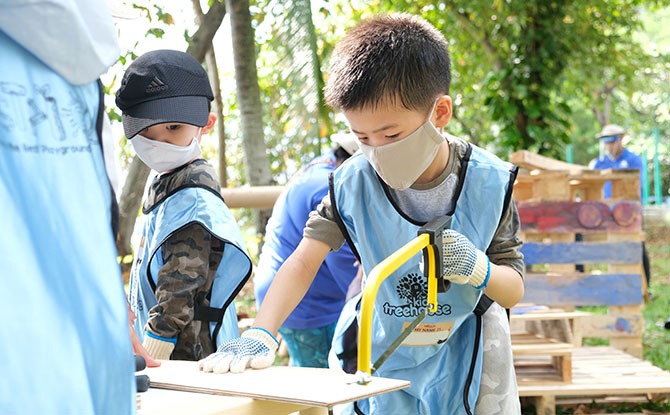 Forest Play is Singapore's first Nature Adventure Playscape. Run by nature school Kidz Treehouse, it combines the concept of an adventure playground with the natural environment. At ForestPlay, children are entrusted with real work tools like saws and hammers and, under supervision, encouraged to build and collaborate together in an outdoor environment.
---
Adventure or Junk Playgrounds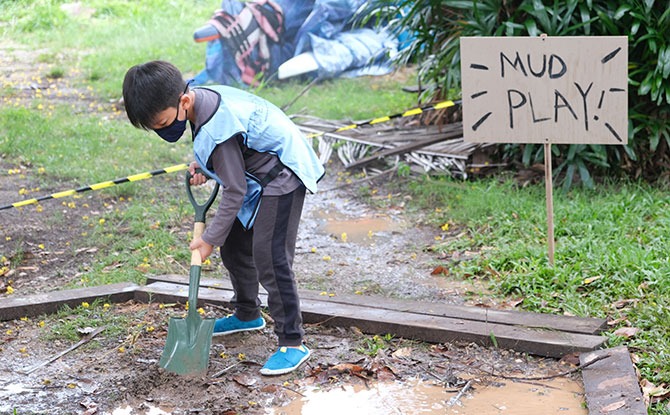 Such "adventure playgrounds", also called "junk playgrounds" are not new. The first in the world was started back in 1943 in Nazi-occupied Copenhagen, Denmark. In more modern times, there is "The Land" in Wales, an area devoted to allowing kids to engage in what some call "playwork".
At adventure or junk playgrounds, kids are allowed to engage in free play under the watchful eyes of responsible adults or Playworkers. This allows children to engage in self-directed activities with a degree of risk, while in a more rugged environments.
According to Kidz Treehouse, "under the right amount of supervision and freedom, children can grow in their ability to be responsible, manage risks and problem solve, further developing their strength of character."
---
Playwork: Managing Risk & Problem Solving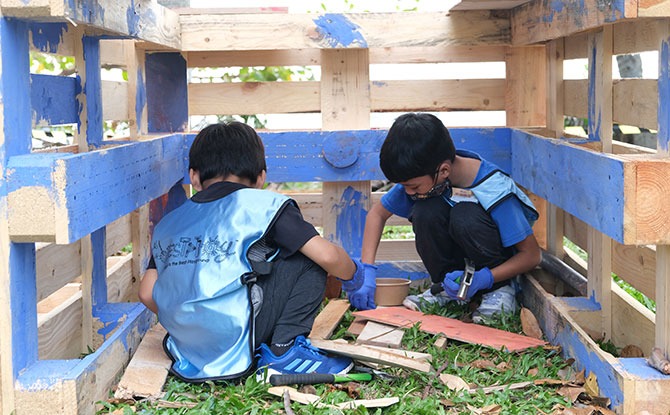 At the ForestPlay nature adventure playscape, parents are only allowed to observe while kids are left to create and collaborate together.
At the start of each three-house session, children are given a safety briefing and demonstration on responsible tool usage.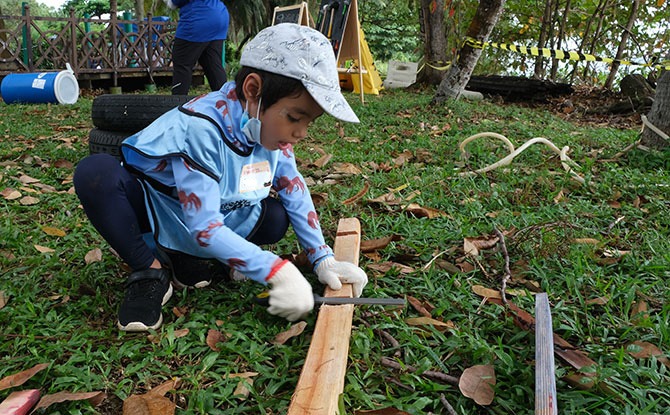 Children can fabricate whatever they wish during the ForestPlay sessions. This includes making swords, dollhouses and tanks. They have to pick out the materials, choose the length and thickness of wood required, and put it all together.
It is a bit like playing Minecraft, but in real life.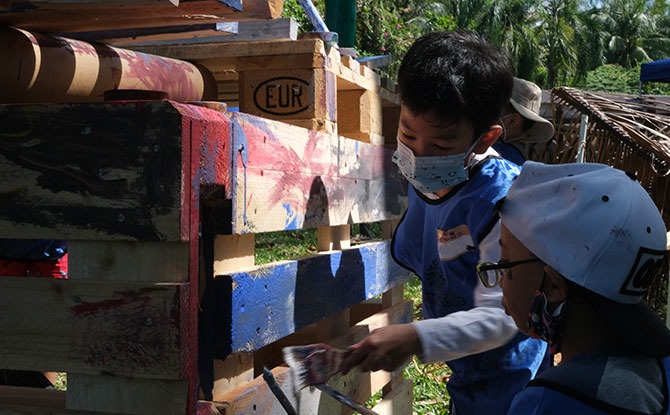 "Kidz Treehouse has always been very passionate about sustainability and the importance of developing 21st Century skills in children," they explained when asked what led them to introduce the Adventure Playground concept to Singapore.
"We hope through our various activities in ForestPlay, children will be able to develop their strength of character becoming positive global changemakers of tomorrow."
---
ForestPlay, powered by Kidz Treehouse
Tickets for Forest Play retail online at $39.90 per 2-hour session.