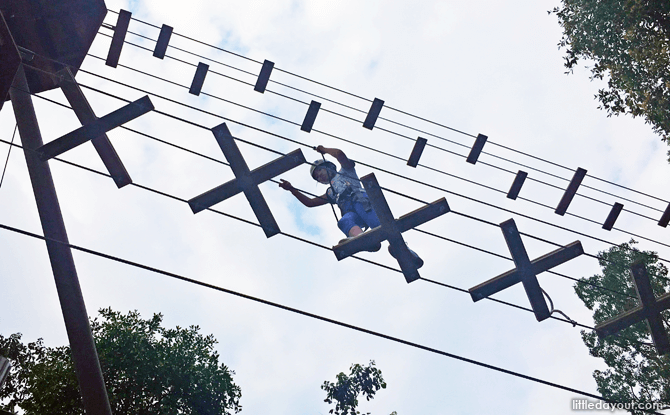 Forest Adventure provides kids with high adrenaline adventure on a rope course set amidst the trees at Bedok Reservoir Park. With revamped rope courses that cater to different ages and levels of ability, Forest Adventure provides a taste of adventure for both the young and young at heart.
There are three rope courses at Forest Adventure. The Kids and Junior Courses cater to kids and tweens while the Grand Course is designed to challenge teenagers and adults.
Get Ready to Go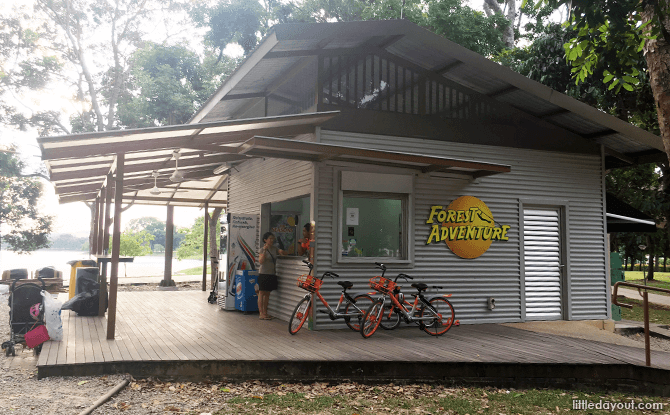 Upon arriving at Forest Adventure, the first order of business is to check-in at the main counter.
It is advisable to make a booking beforehand as there is a limit to the number of participants Forest Adventure allows onto each course at any time.
---
-- Story continues below --
Once payment has been made, you will get a harness and need to attend a safety briefing. Kids on Forest Adventure's Kids Course get a helmet too. All participants need to wear closed-toe sports shoes.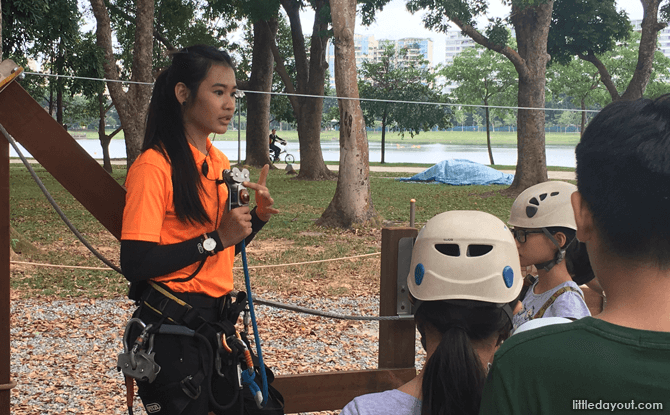 Before taking on the Forest Adventure course, participants are briefed on the use of the safety line. This safety line runs throughout the length of the course. Each participant is responsible for attaching their harness to the safety line and moving the harness rope along the safety line as they progress along the course. Participants are not accompanied by an instructor while on the course.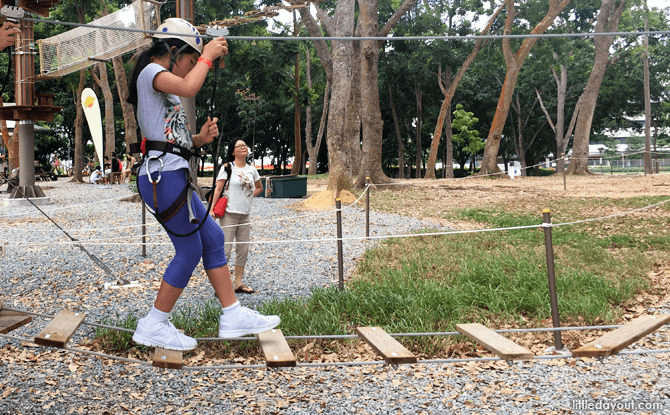 Before being let loose on the actual course, participants get to familiarise themselves on a low practice setup first. Once done, it's off to the rope course.
On the Ropes
The Forest Adventure Ropes Course consists of three different levels.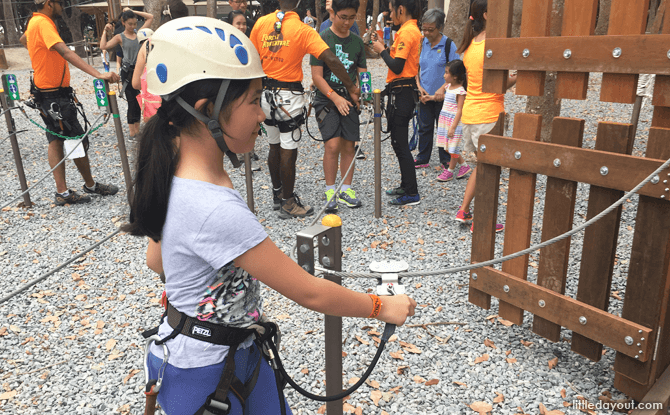 The Kids Course starts from the lowest level and kids have the choice to go up to the second level after completing this first level.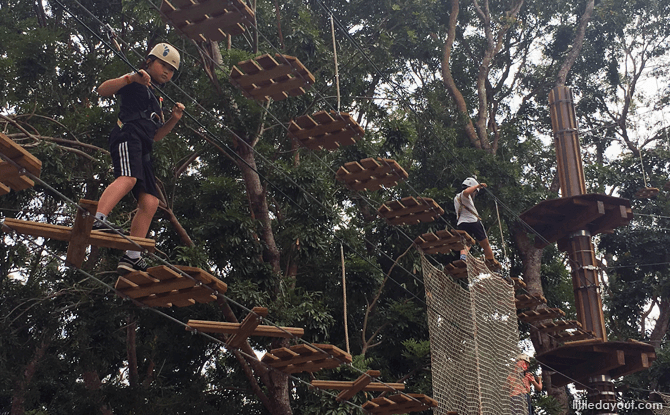 Starting from a platform, kids need to make their way across rope obstacles or crossings. These rope crossings include cargo nets tunnels, planks and swinging bridges.
The first level of obstacles ends with a zip line that leads back to terra firma.
Kids are then empowered with the choice of whether to tackle the second, higher level. This second level provides them with more challenges before also ending in a zip line.
In total, there are 22 obstacles on the Kids Course. It is designed for children between the ages of 5 to 10. Children below 7 have to be accompanied by a parent or a buddy who is at least 14 years old.
Oh, and in case you are wondering what happens if a child gets stuck at an obstacle, an instructor will head up to help coach the child through the obstacle.
The Junior Course is designed for older kids, minimally 11 years old, while the Grand Course is best for spunky teenagers and adults.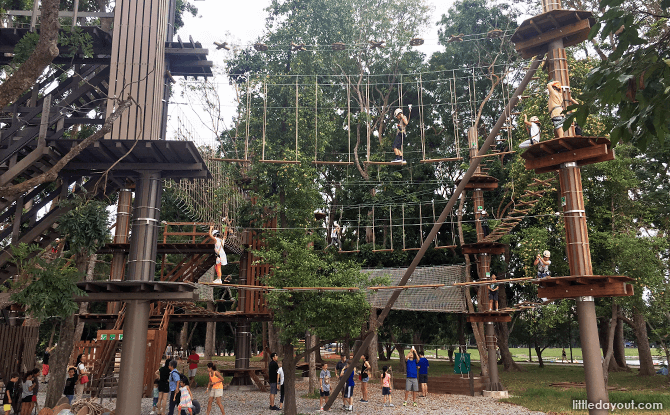 Forest Adventure is open from 9.30 am to 6.30 pm from Tuesday to Sunday. It is closed on Mondays except public holidays. Last departure on the Kids Course is at 5 pm and last departure on the Grand Course and Junior Course is at 4 pm. Remember to make a booking before heading down!
Forest Adventure
Bedok Reservoir Park
Website
Get more information here.