Having the kids run around the field may not seem to be an obvious birthday party idea, but for some, it may be just what the doctor ordered.
Football-themed Birthday Party
When one thinks of party games, musical chairs or pass the parcel usually come to mind. At The Cage, party games are much more. Instead, they consist of mini-training exercises, a soccer match and even a tug-of-war challenge.
Found in converted Kallang warehouse building, The Cage consists of several indoor soccer pitches with artificial turf. Here, the pitch can be booked for two-hour parties and coaches hired to run a birthday party programme for children.
If your kids are bursting with energy or have a passion for sports, a party at The Cage could be a great way for them to celebrate a memorable birthday with their friends.
Starting off with a relay race to warm up the kids, the instructors quickly move on to simple drills that introduce ball control and skills to the children. One-on-one challenges give kids a chance to take on each other too.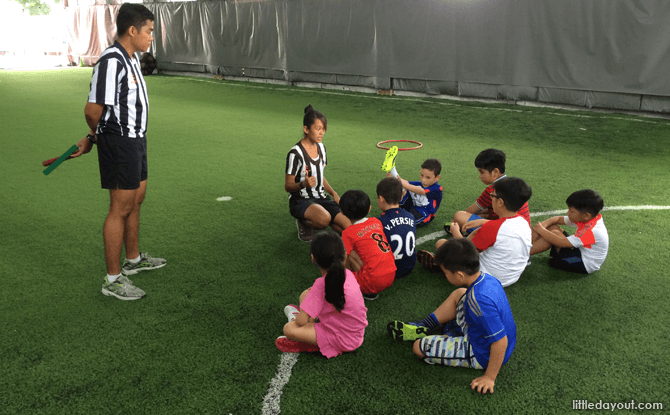 The highlight of the party programme is a football game where kids are divided into teams and play a friendly against each other. It is amazing how quickly kids, even those whose first contact with a football was barely an hour ago, took to the game.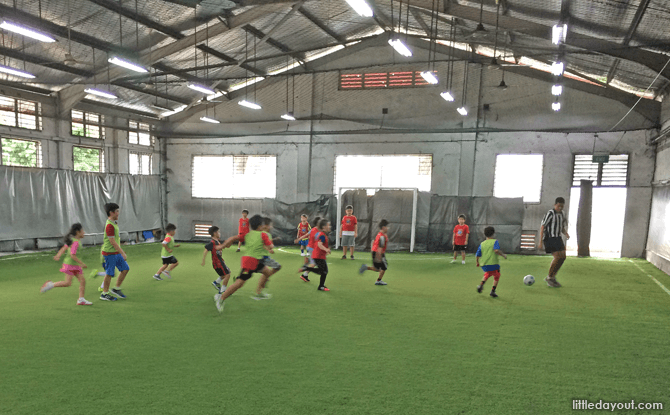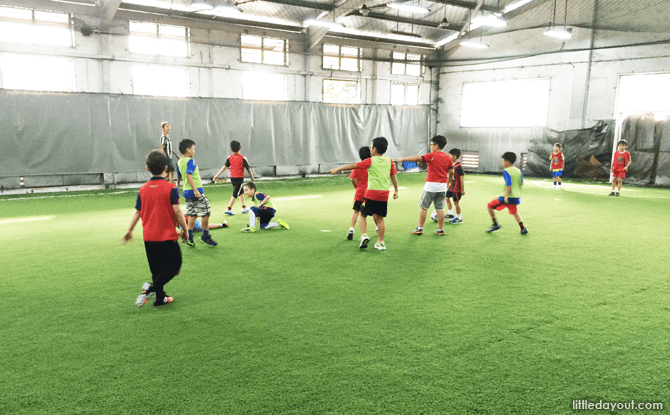 Post-match, the kids get to try out tug-of-war. Pull, pull, pull!
What is Included
The booking of the party package also includes the use of a party area outside the playing pitch. It also includes an A1-sized poster and food. [Note: The football-themed partyware is not part of the package.]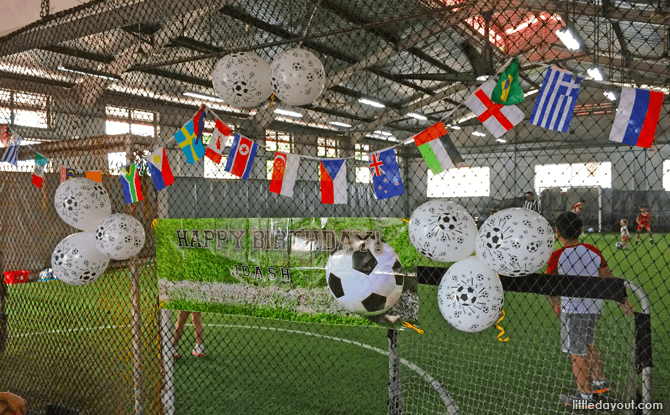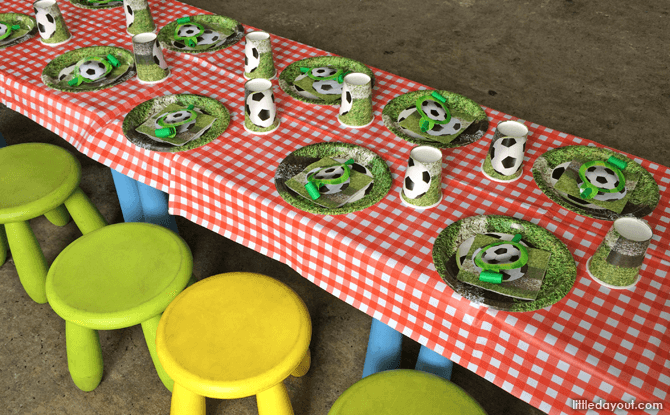 A football-themed party provides a fun way to celebrate a child's birthday. It lets kids get active, introduces them to ball skills and teaches them about teamwork.
For more information on The Cage, visit their website here.