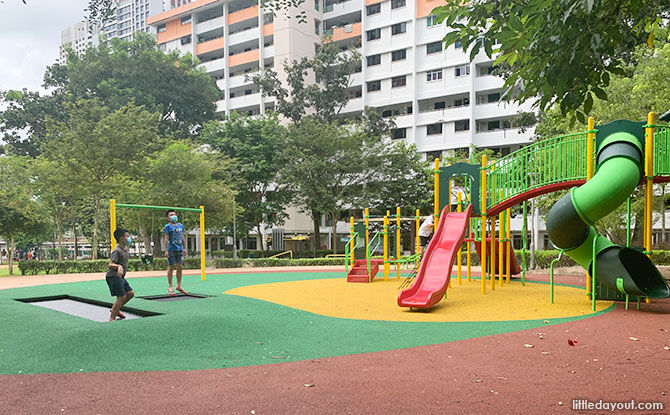 With a pretty name like Firefly Park, it is natural for people to wonder if they will see little fluttering bugs with glowing bodies around this Clementi neighbourhood park. Unfortunately, we spotted none on our visit to this picturesque park.
Firefly Park @ Clementi is found off Avenue 4 between Blocks 304 and 312B. It was officially opened in July 2012 and serves as a green space, event lawn and plaza for the surrounding neighbourhood.
---
Firefly Park Playground
In the middle of the park is a children's playground, which has been recently renovated.
There are two main play structures, both elevated some way off the ground.
---
-- Story continues below --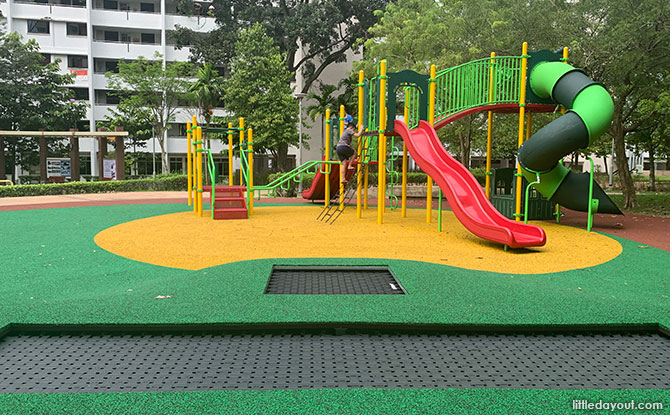 The first is a green play structure features a walkway and a set of slides.
Just in front, there are two springy trampolines, embedded into the ground. There is a larger rectangular one and a smaller square shaped trampoline. They are close enough to tempt kids to try jumping from one to another.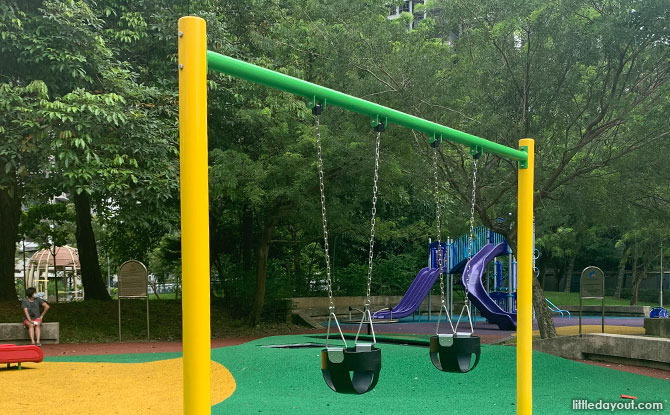 In front of this green play structure is a set of swings with two bucket seats, suitable for younger children.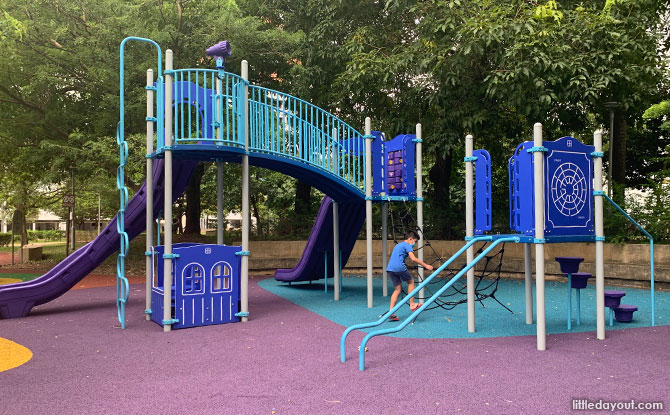 The other play structure at Firefly Park is a blue-and-purple elevated walkway. Slides lead down from the platform, providing a way for kids to retreat back to the soft-padded ground of the playground.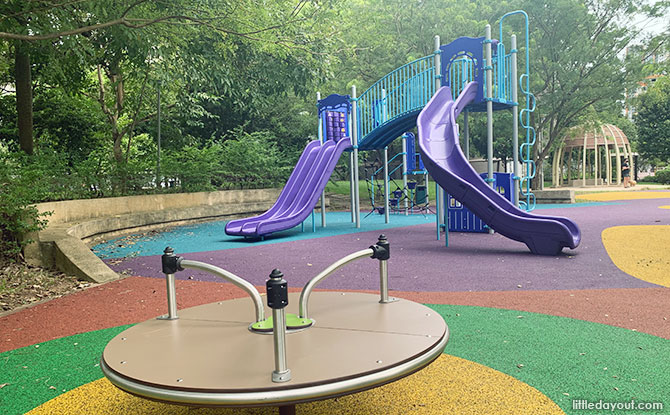 Another feature at the playground is a merry-go-round which kids can enjoy too.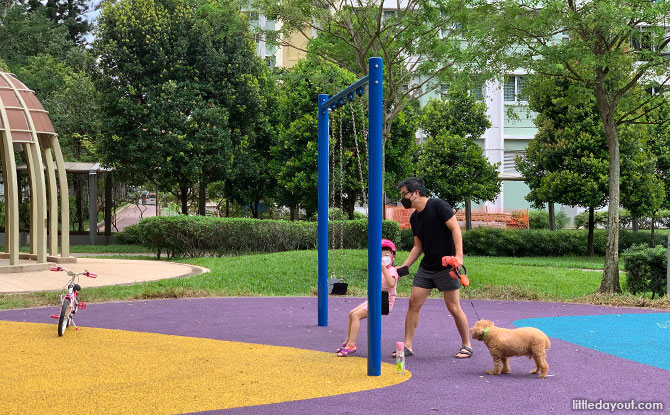 There are also regular swings for older kids too.
---
Space for All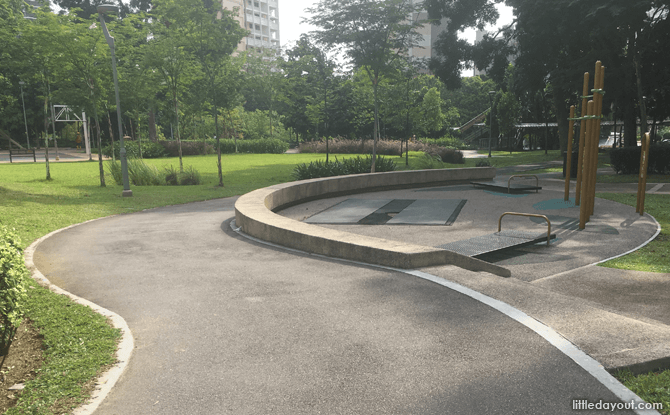 There also fitness corners around Firefly Park and a 330-metre running track. You will also find a basketball court and stage at the park.
Leaf-motif pods are dotted around the park.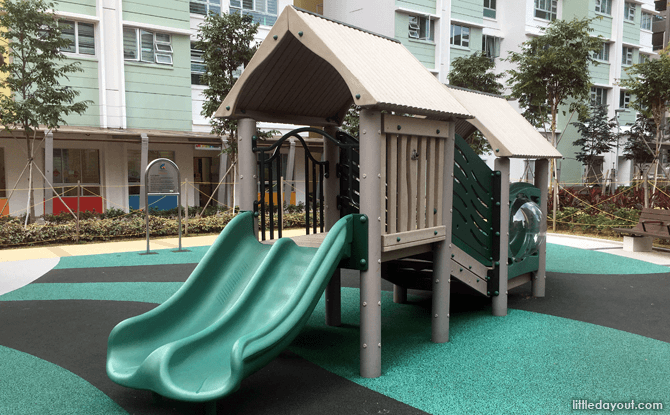 As a bonus, there is another children's playground behind Block 312B.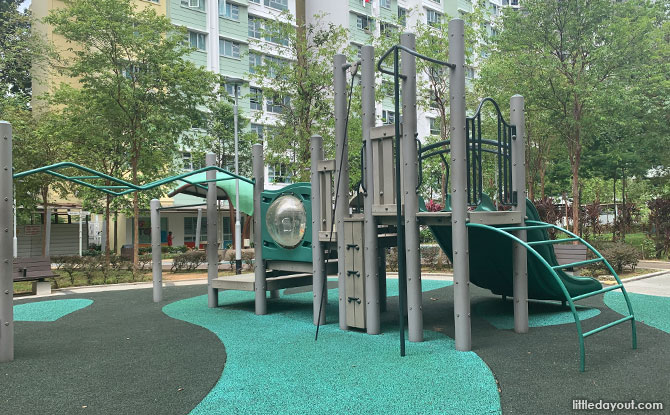 This playground carries over the leaf motif from Firefly Park and is suitable for younger children.
---
Firefly Park @ Clementi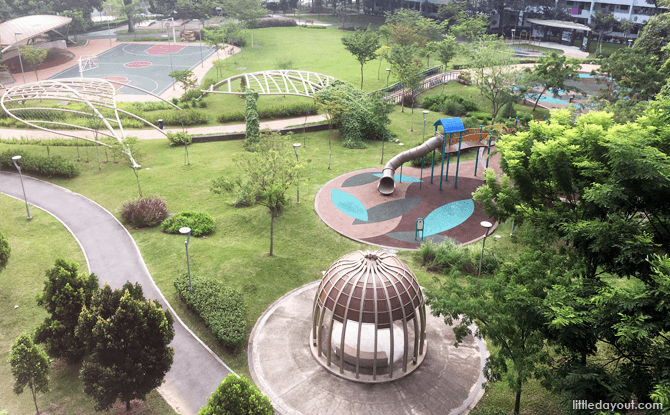 Off Clementi Avenue 4, in front of Block 312B.
Across Clementi Avenue 6, you can also pay a visit to the Bee Hive playground at Clementi NorthArc.