With a pretty name like Firefly Park, it is natural for people to wonder if they will see little fluttering bugs with glowing bodies around this Clementi neighbourhood park. Unfortunately, we spotted none on our visit to this picturesque park, but then again, it was also daytime when we visited.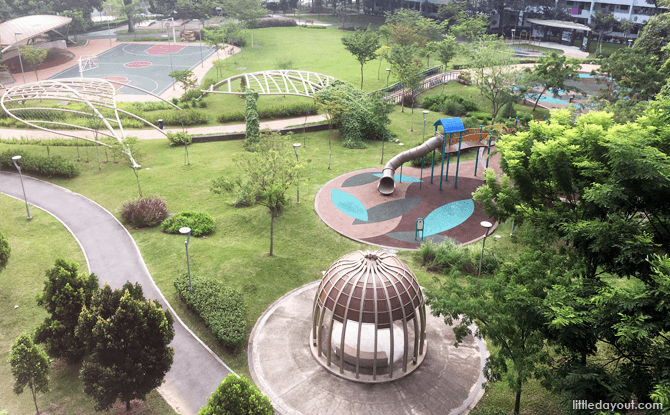 Firefly Park @ Clementi is found off Avenue 4 between Blocks 304 and 312B. It was officially opened in July 2012 and serves as a green space, event lawn and plaza for the surrounding neighbourhood.
---
Firefly Park Playground
In the middle of the park is a children's playground. This consists of two parts, a section for young children between two to five, and another for older kids up to 12 years old.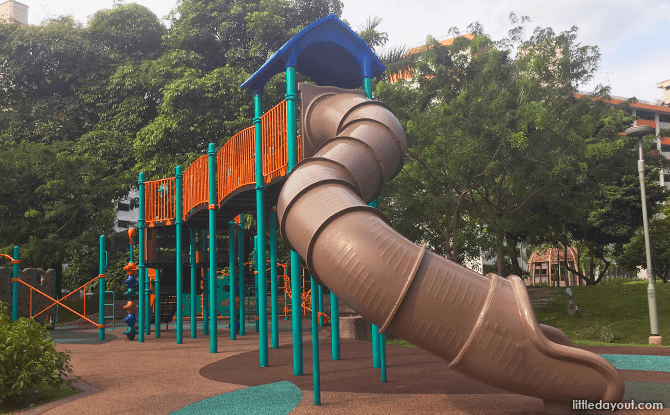 The main play structure for older children consists of an orange-and-green elevated walkway. At the end of the walkway is a little blue-roofed shelter and a wavy brown slide that leads back to the soft-padded ground of the playground.
Off to the side of the main Firefly Park playground structure is a set of climbing obstacles that kids can traverse horizontally.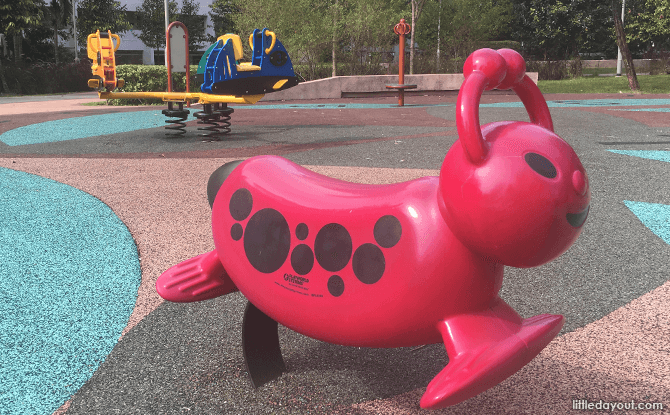 Over at the section intended for younger children, there are swings along with little "rocking horses" for young ones to play on.
Two sets of hopscotch squares invite kids to have a go at this old school game.
Set into the flooring of the playground are the letters of the alphabets from A to Z and the numbers 1 to 10. With a bit of imagination, it is possible to incorporate these letters and numbers elements into a children's game.
---
Green Space for All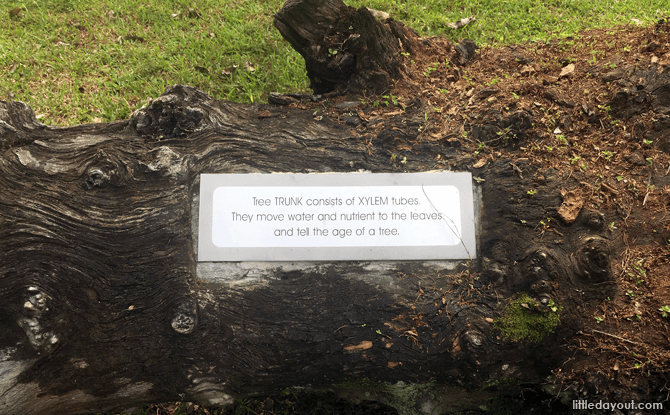 Next to the playground is a fallen tree that has been setup as a learning exhibit. The tree parts have been labeled, providing a real world example of concepts otherwise found in primary school science textbooks.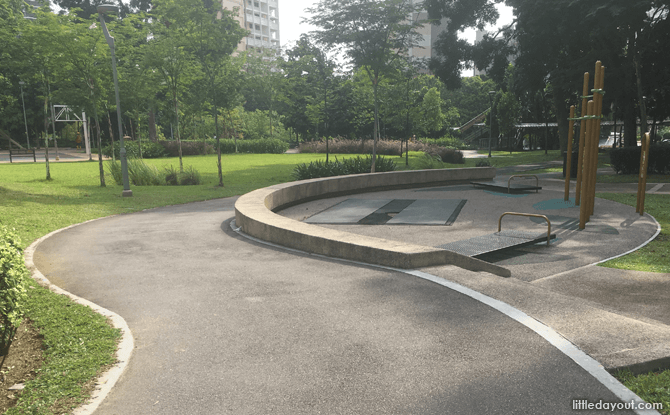 There also fitness corners around Firefly Park and a 330-metre running track. You will also find a basketball court and stage at the park.
Leaf-motif shelters are dotted around the park.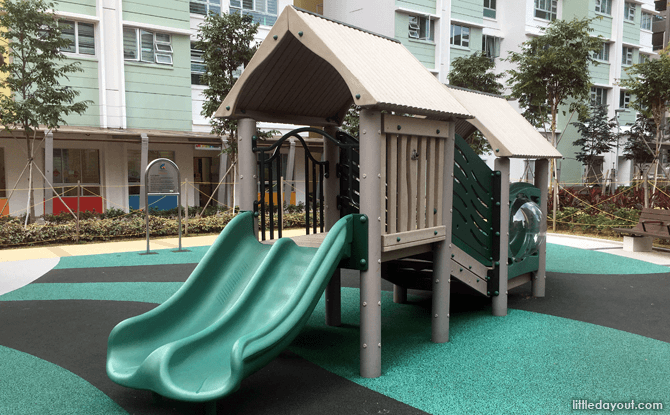 As a bonus, there is another children's playground behind Block 312B. This newer playground carries over the leaf motif from Firefly Park and is suitable for younger children.
---
Firefly Park @ Clementi
Off Clementi Avenue 4, in front of Block 312B.