Following the theme of "A Rustic Merry Christmas", the Christmas buffet at The Carvery at Park Hotel Alexandra is a great place to visit with the family for an upcoming Christmas lunch dinner buffet. Don't just settle with Christmas turkey, but treat yourself and everyone else to a selection of the best cuts including 21-day gin aged Angus beef prime rib and Spit-Roasted Chicken with Sweet Orange and Aged Balsamic Glaze.
Located at the rooftop with a view of the skyline and an outdoor pool, The Carvery, as the name suggests, is a must-try for every meat lover.
A Festive Christmas Buffet Spread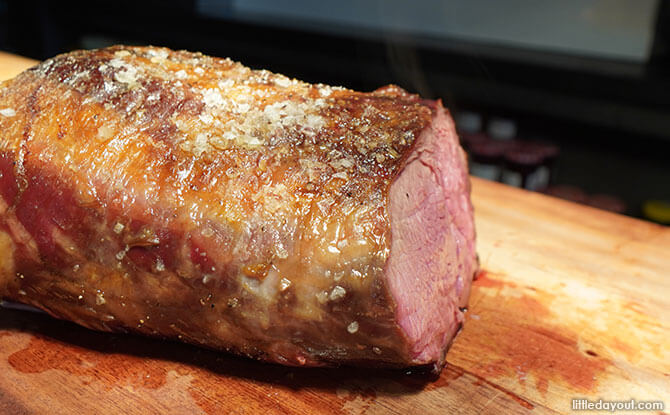 One of the highlights at The Carvery's Christmas buffet is the 21-day Gin-aged Angus Beef Prime Ribs which is marinated in-house. Aged Beef Prime Ribs are usually marinated in whisky and rum, leaving the meat tender and full of flavour. This meat marinated in Gin had a subtle citrusy note but was overall really lovely and tender.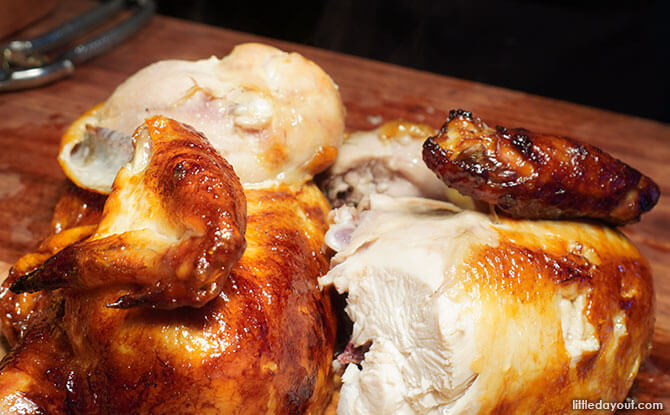 Another season special meat is the Spit-Roasted Chicken with Sweet Orange and Aged Balsamic Glaze. This process is another typically time-consuming one which involves the chicken being masterfully brined for 24 hours or more in a spiced bath before being marinated and cooked in a rotisserie oven. This method of cooking allows the layers of marinade and flavour on this golden-brown chicken.
Personally, I don't enjoy anything with orange, but this chicken was one of the few exceptions. It was sweet, slightly tangy and the herbs and spices brought out the rich taste of the chicken fat.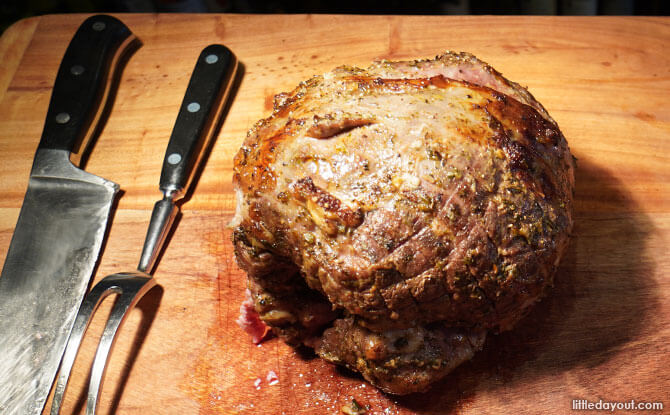 They also serve lamb and turkey. The lamb was one of my favourites because of how tender it was and the turkey with cranberry sauce was a classic that was also done really well. We liked their spice and sauce selection too and there was a large variety with slightly more unique options such as the black lava salt and variety of mustards.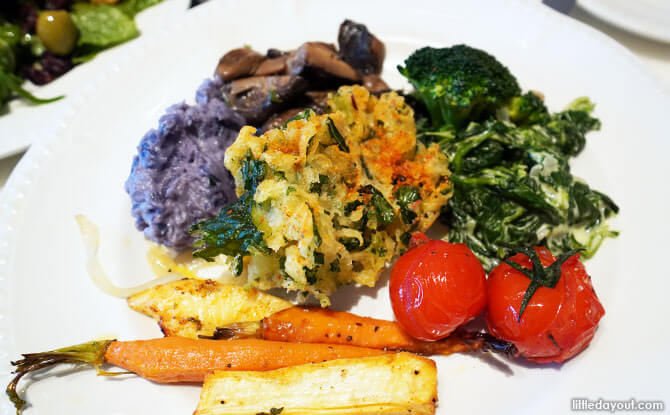 The Hot stations had many savoury sides. The ones we highly recommend trying are purple potato mash, the creamed spinach, and the kale fritters. There is also a salad bar, a cheese board and a cold seafood section.
Holiday Treats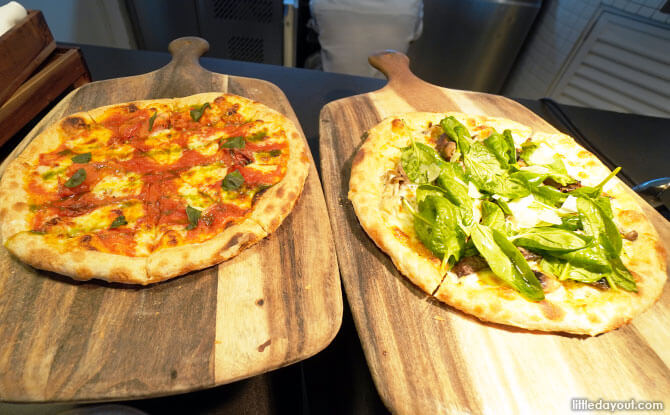 The Carvery also has a wood fire oven used to bake breads and handmade pizzas, Using leaven and premium wheat flour as the base, grab a slice or two of their Baby Spinach with wild Mushrooms and Truffle Oil pizza.
Cap off the sumptuous meal with a variety of holiday-themed desserts such as the Sticky Date Trifle and the Almond Rhubarb Pithivier, which is a puff pastry filled with rhubarb compote, almond cream with rum and vanilla custard. The Eggnog Creme Brûlée is also another festive dessert that we enjoyed.
Those who dine on the 24, 25 or 31 of December will be in for an extra treat such as able to enjoy a Festive Crepe Live Station.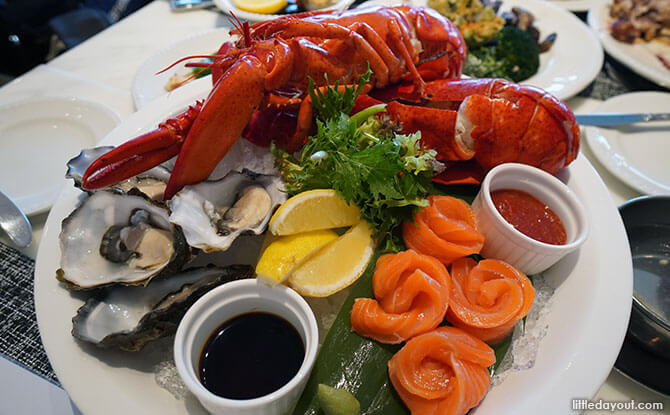 If you choose to have a date for two at the Aqua Luna's VIP Alfresco Dining you can enjoy a complementary Cold Seafood Platter of poached lobster, fresh raw oysters and cured trout.
A Rustic Merry Christmas At The Carvery, Park Hotel Alexandra
This Christmas feast is available at $51 for lunch and $61 for dinner. Children aged 5 and below dine for free. More details can be found on their website here.
Media Invite.
More Stories on Christmas: