Ideated as a celebration of homegrown produce and inspired by the sociability of kampong dining, the Farm Feast is the newly launched family-style menu by MICHELIN Plate awarded restaurant, Open Farm Community.
This Farm Feast is presented as a table of sharing plates featuring communal dishes made with sustainably produced and humanely farmed produce that are predominantly sourced from a close and trusted network of local suppliers. It is also prepared with a select handful of harvests that are lovingly grown at the on-site garden.
---
Open Farm Community Farm Feast
Each Open Farm Community Farm Feast can cater to as little as a table for two and more, serving up an array of snacks, starters, mains, house-made accompaniments, and desserts that can be easily adjusted to any group size for this nourishing feast.
Here are some of the dishes that one can expect in a Farm Feast by Open Farm Community.
---
-- Story continues below --
Farm Feast Snacks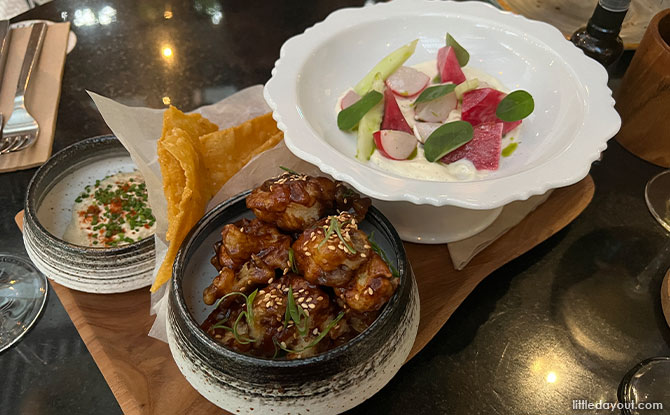 Each feast starts with a spread of snacks to whet the appetite of diners. Some dishes in the snacks include Open Farm Community's signature Cauliflower Wings. This dish features battered cauliflower florets that are fried till crisp, then sauced in a sweet and sticky tamarind miso with finishing sprinkles of sesame and green onions. We really enjoyed this dish and highly recommend giving it a try.
Other snacks we got to try include the SG Grown Radishes in cultured cream and sourdough crumble. There were also Vegan Chips and Dips made with organic masa house-made corn tortillas and a hearty dip of the flavoursome chai poh aioli dip.
---
Farm Feast Starters
Following the snacks are Open Farm's yummy starters. We tried the OFC Sweet Corn "Ribs", which has house-grown corn plucked from the Open Farm Community Garden served with a green peppercorn emulsion, shichimi, organic olive oil. This take on a mala dish is sure to satisfy.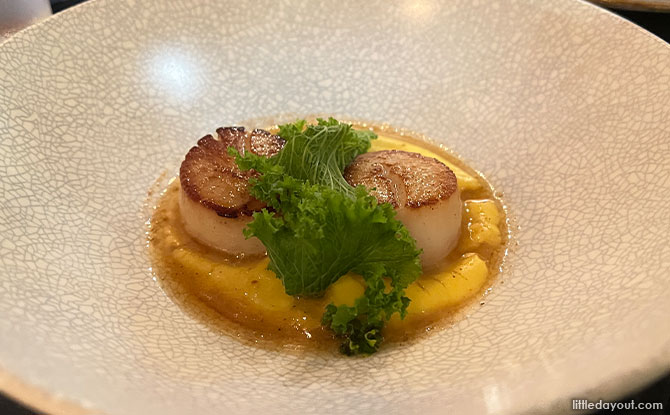 Diners will also enjoy some fresh Seared Hokkaido scallop medallions atop a creamy Hokkaido corn puree seasoned with ground black lime. This was another unique dish that we really enjoyed as corn is not something that is usually served with a seared scallop. We also liked the hit of wasabi that came from the freshly cut wasabi greens on the side.
---
Farm Feast Mains
The mains in Open Farm Community's Farm Feast are filled with wholesome and delicious dishes that are not only delicious but made with some of the best ingredients to nourish your body.
We tried the OFC Farm Eggplant, which comes with locally harvested eggplant stuffed with green jackfruit and braised till soft with Chinese cuisine influenced fermented black bean sauce. It is dressed with a sprinkling of crushed cashew nuts to lend a nutty crunch and wild peppers for spicy pops.
There is also Grass-Fed New Zealand Short Rib that is roasted till fork-tender, then doused in a Mexican mole sauce emulsified from chillies, nuts and spice. Onion lovers can delight in the three different characters of onions served alongside it.
These scrumptious mains are accompanied by a wholesome medley of grains consisting of black rice, short-grain Japanese rice, and other seasonal grains such as barley, sorghum and sunflower seeds. This nutritious medley is finished with a fragrant topping of green onions, sesame, sesame oil and vibrant sunflower sprouts.
There is also a side of locally sourced pumpkins smashed till thick and puree-like. It is brightened with tosses of wild honey, seeds for a nutty crunch and a tangy hit of grainy mustard.
Diners will enjoy their greens with a salad consisting of locally farmed leaves, a refreshing coconut ranch dressing, mixed herbs and flowers. Another dish to enjoy is QJ's Kimchi, which as part of the restaurant's minimal waste policy is made with not commonly used cuttings that are packed with nutrition and flavour. Some ingredients include broccoli stems, ugly courgettes and a mix of melon rinds in a blend of spices.
---
Farm Feast Dessert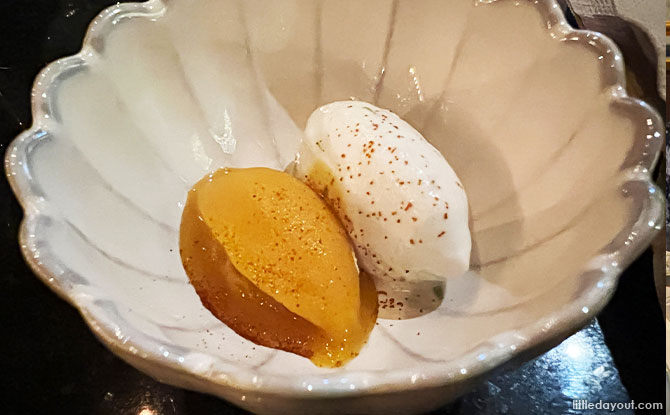 As a lead up to the end of a hearty feast, diners can enjoy a Seasonal Fruit Sorbet made with a rotation of flavours including mango or lime.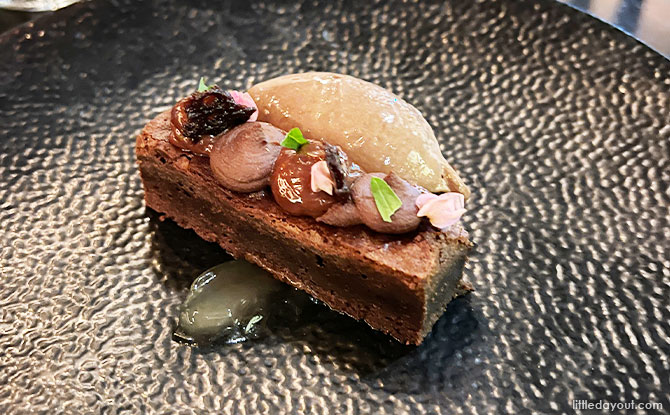 The meal comes to a sweet finish as they can then indulge in a decadent chocolate dessert made from Single Origin beans from neighbouring countries.
---
Price of Farm Feast
The Farm Feast is available from 6 pm to 9 pm daily and priced at $88 per pax for dinner (requires whole table participation), with a wine pairing option available to add on per pax at $40 each.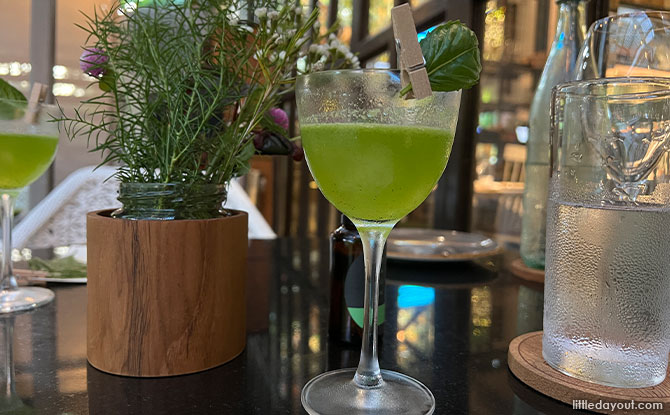 Those who opt for a wine pairing option can do so at $40 per pax for three glasses of wine to elevate the meal. The wine pairings are specially curated by Drunken Farmer and feature carefully sourced natural wines. Some wines that diners will be able to enjoy include La Roue Qui Tourne Blanc, 2019, from Loire Valley, France, Amphoreus Malvasia, 2018 from Venezia Giulia, Italy), and Santenay 1er Cru, Clos Roussea, 2019 from Bourgogne, France.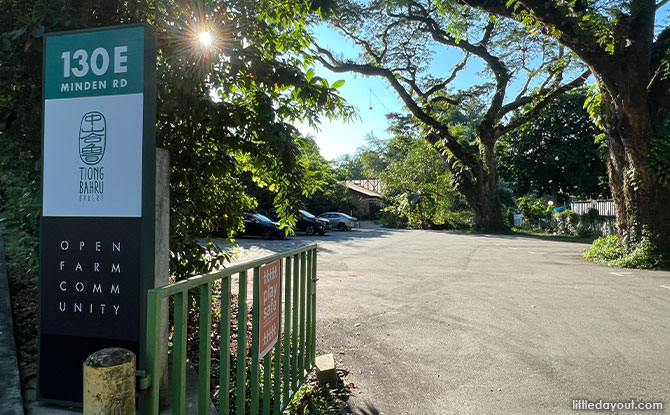 Open Farm Community is located at 130E Minden Road.
Website