Can you believe it? The school holidays are almost upon us! It's a chance for kids to escape from the routine of school and to enjoy new activities and ways of learning with fun year-end holiday camps, workshops and programmes.
Get ready for the November and December year-end holidays 2022. If you are looking out for year-end holiday camps in Singapore, or activities and programmes for your children, get started with this must-know list below.
---
Must-Know Year-End Holiday Camps & Workshops 2022 In Singapore
Agora Colearning Year End Camps & Christmas Workshops
There's a lot happening at Agora Colearning during the year-end holidays! Mix and match a variety of camps – from design-thinking, art, robotics, coding, medical-themed, entrepreneurship, science, Japanese culture and sports – from enrichment providers like DesignTinkers, ArtZone, Saturday Kids, Create Lab, Little Skoolz, Kaesac Learning, Vivo Kinetics and Aikido Shinju-kai.
Celebrate the joy of Christmas at the parent-child workshops. Hand-make some gifts like slime, hama beads wreath, clay baubles, clay jewellery, musical box and other crafts. Move and groove to Christmas tunes during the weekends in December leading up to Christmas. Agora Colearning is one location with a myriad of activities to choose from for an enriching time. Join in the year end camps and workshops here.
---
Camp Asia's Winter Camps 2022
Camp Asia is the region's leading and most trusted holiday camp with unmatched activities for children of ages 3 to 16. These include all-time favourite multi-activity, cooking, parkour and gymnastics camps, as well as newer ones such as Mini Dojo and Let's Dance camps. Camp Asia's holiday camps support children in thriving, developing new interests and learning new skills, as well as making new friends.
Camps are available from 19 December 2022 till 13 January 2023 at two locations, Stamford American Int'l School and Australian International School Singapore. Get more details here.
---
Every Child Is Born A Genius! by CareerCoach Academy
Help your child learn faster, understand deeper and remember better at CareerCoach Academy's "Every Child Is Born A Genius!" camp for 8 to 12 year olds. Activate both the left and right hemispheres of your child brain to accelerate his or her learning. This will help improve performance and make learning fun and exciting.
During the three-day camp, your child will learn the whole-brain approach, enhance creativity and self-esteem, activate natural gifts, improve memory and recall and enjoy learning at a much faster pace! The camp will be held at York Hotel in December with meals provided. Get more details here.
---
Space-themed Workshops at Space Fest @ EXPO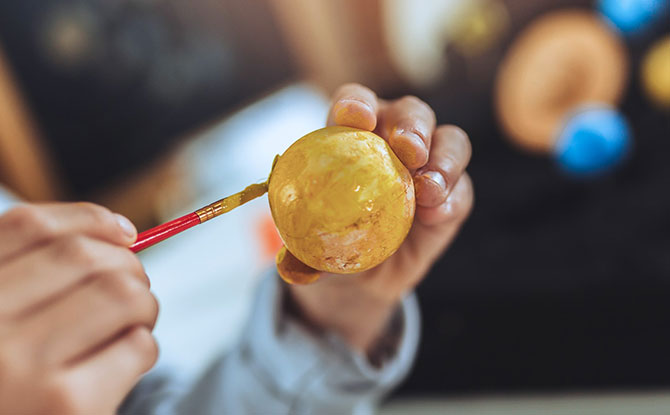 Shuttle your way down to the inaugural Space Fest at Singapore EXPO where fun space-themed holiday workshops await. Kids can join a Planet Creation workshop and conjure up their own personalised planet that also functions a cool night light. At the Build-A-Rocket workshop, kids can assemble a rocket with a customised livery to bring home. Sign them up for the Space Discovery workshop where they will not only learn about the planets and stars in the solar system but help to solve a puzzle.
These fun workshops are part of Space Fest @ EXPO, Singapore's largest space-themed festival, taking place from 3 to 30 December 2022. Get more details here.
---
Swim Masters Holiday Swim in November & December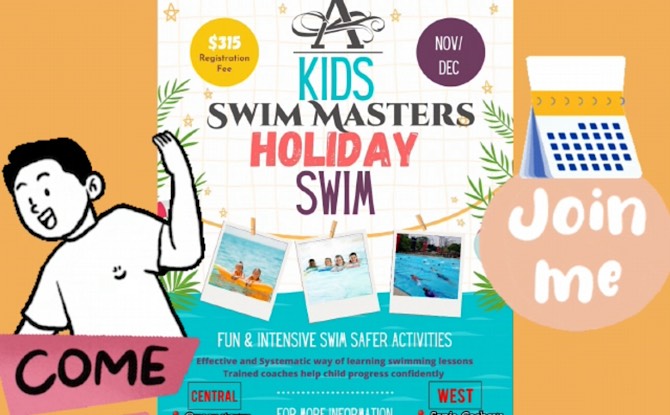 Boost your child's confidence in the water with Swim Masters Holiday Swim! Designed for kids 5 to 12, the Holiday Swim sessions is an intensive programme led by qualified swimming instructors to help kids level up their skills. Kids get to take part in a swimming carnival on the final day of the programme with mini competitions and prizes, such as vouchers, to be won!
Participants at the swim camp will also get a complimentary swim cap, backfloat, kickboard and goggles. Use code TAKE5 at checkout to enjoy a special discount when you sign up online.
---
Coding Lab End-of-Year Holiday Coding Camps
Discover the joy of coding through Coding Lab's End-of-Year Holiday Coding Camps. Coding Lab's MIT-inspired, award-winning curriculum, passionate educators, and track record with student achievements will ensure an enriching and enjoyable learning experience. Programmes for 5 to 18 year olds await!
Little ones (ages 5 to 6) can programme on Scratch Junior, adventure with Photon the robot, and tinker with circuits. Children ages 7 to 9 will explore Scratch programming, Augmented Reality, Robotics and more! Tweens ages 10 to 12 will create their first mobile game or messaging app like Whatsapp, try  text-based programming with Python, and discover Micro:bit. Teens (ages 13 to 18) can venture into the world of Python, and create various types of programmes! Physical and online options available for both beginners and the initiated.
---
Little Day Out x FairPrice Xtra Family Christmas Food Crafting Virtual Class 2022 Edition
Choo-choo ~ all aboard! Get ready for a Family Christmas Food Crafting Virtual Class brought to you by Little Day Out and FairPrice Xtra.
In this session, you'll get to create your very own edible winter scene complete with a Christmas train and trees! To join, simply donate $5 or more. All proceeds will go to Singapore Children's Society. Sign up to join us on Zoom here. 
---
Little Day Outing to Penguin International Shipyard: BTS Maritime Sea-venture
This December holidays, sail with us on an exclusive behind-the-scenes tour at Penguin International's shipyard then sail down the Southwestern coast on a solar-hybrid ferry named Penguin Redeem! Mark down the date – 2 December Friday – and it could be your once-in-a-lifetime chance to be in a shipyard learning more about the maritime industry.
---
PeopleUp 2022 Year End Holidays
Keep kids engaged and having loads of fun with PeopleUp Enrichment Hub's three-day camps taking place from 21 November to 29 December. Children can get active with sports obstacles and games, engage in design thinking, learn to inline-skate, climb a 9m high wall, dance, play tennis, jump about at the world's largest indoor bouncy castle, and more!
Choose from an exciting Space Explorer's Expedition camp, Outdoor Adventure Building camp, Ultimate Holiday Camp and Ultimate Sports Camps at SAFRA Mount Faber or SAFRA Tampines.  
---
Sports Schooling's Camp Movement
Want your child to enjoy sports and learn them with confidence? Sports Schooling's Camp Movement is a four-day sports camp combining fun with skills acquisition, while imparting lessons on body awareness and injury prevention. Children ages 5 to 12 will learn to engage in sports in a smart way through core movement activities designed to improve athleticism.
Choose electives – swimming, tennis or karate  – taught by leading sports academies. The camp will be held at Buona Vista's new Sports Schooling Centre for Movement and will end with a mini Olympics! Early bird sign ups, friends and sibling sign-ups are entitled to discounts. Find out more here.
---
Think Academy's Math Camps
Instil confidence in your child to conquer any math questions this school holidays with Think Academy Singapore. Think Academy's Math enrichment is for children ages 5 to 11 and helps them to develop essential problem-solving skills, build math foundations to solve out-of-the-box math questions. Classes are led by graduates from top universities, previous MOE teachers and Math competition medallists.
Preschool and lower primary students will learn logical reasoning, spatial awareness and number sense through a unique hands-on, experiential approach while upper primary students will learn math methods and work on areas they are weaker in. This school holiday, expose your child to Math Olympiad and competition training that will help students master math concepts and strategies to solve problems beyond the school syllabus. Classes are offered both online and in person. Get more details here.
---
Outdoor School Singapore Adventure Camps
Choose from a total of eight different adventure camps for children this year-end holiday! Children aged 5 to 9 can go on adventures that'll help develop their ecological awareness, empathy and intelligence. These exciting, hands-on camps focus on different skills including first aid techniques, overcoming obstacles and fears, identifying hazards, as well as life skills such as meal-planning and budgeting and leadership.
Outdoor School Singapore's adventure camps take place at nature parks around Singapore including rustic Pulau Ubin, Dairy Farm, Hindhede and Chestnut Nature Parks and more. Get the details here.
---
The Rhetoric Collective's Future Thought Leader Series
Want to raise thoughtful communicators who are confident and eloquent? The Rhetoric Collective's Future Thought Leader Series features different holiday workshops where kids can learn to think critically about global issues, pick up debating skills, learn interviews and hone their presentation and public speaking skills!
At the Thought Leaders Forum, 12- to 16-year-olds will be challenged to practise problem solving skills to address real world case studies, giving them broader insight into complex issues facing the modern world.
Find out more about The Rhetoric Collective's Future Thought Leader Series.
---
Family Adventure Quest at FairPrice Xtra: VivoCity and Parkway Parade
Kick off this Christmas season in high gear with FairPrice Xtra and Little Day Out on a Family Adventure Quest and a hands-on food crafting session for $25 per child, and the accompanying parent gets to join in for free!
Parent-child pairs can choose to visit FairPrice Xtra VivoCity on 29 November (Tuesday) or FairPrice Xtra Parkway Parade on 6 December (Tuesday).
Begin your quest here. 
---
NParks' School Holiday Programmes
Learn about shapes and vocabulary at Jurong Lake Gardens, discover herbs and spices at Singapore Botanic Gardens, follow Coco the Malayan Colugo at NParks' 2022 school holiday programmes and camps taking place in Singapore. More details here.
---
Active SG Sports Camps
We have shortlisted some Active SG Sports Camps here – affordable(some are free!), convenient with a good variety of sports to choose from. Floorball, aeromodelling, archery, Nerf, laser tag, scuba diving are just some of the activities to choose from! These are great year-end 2022 school holiday camps and activities in Singapore.
---
EDOOVO – School Holiday Booster Programme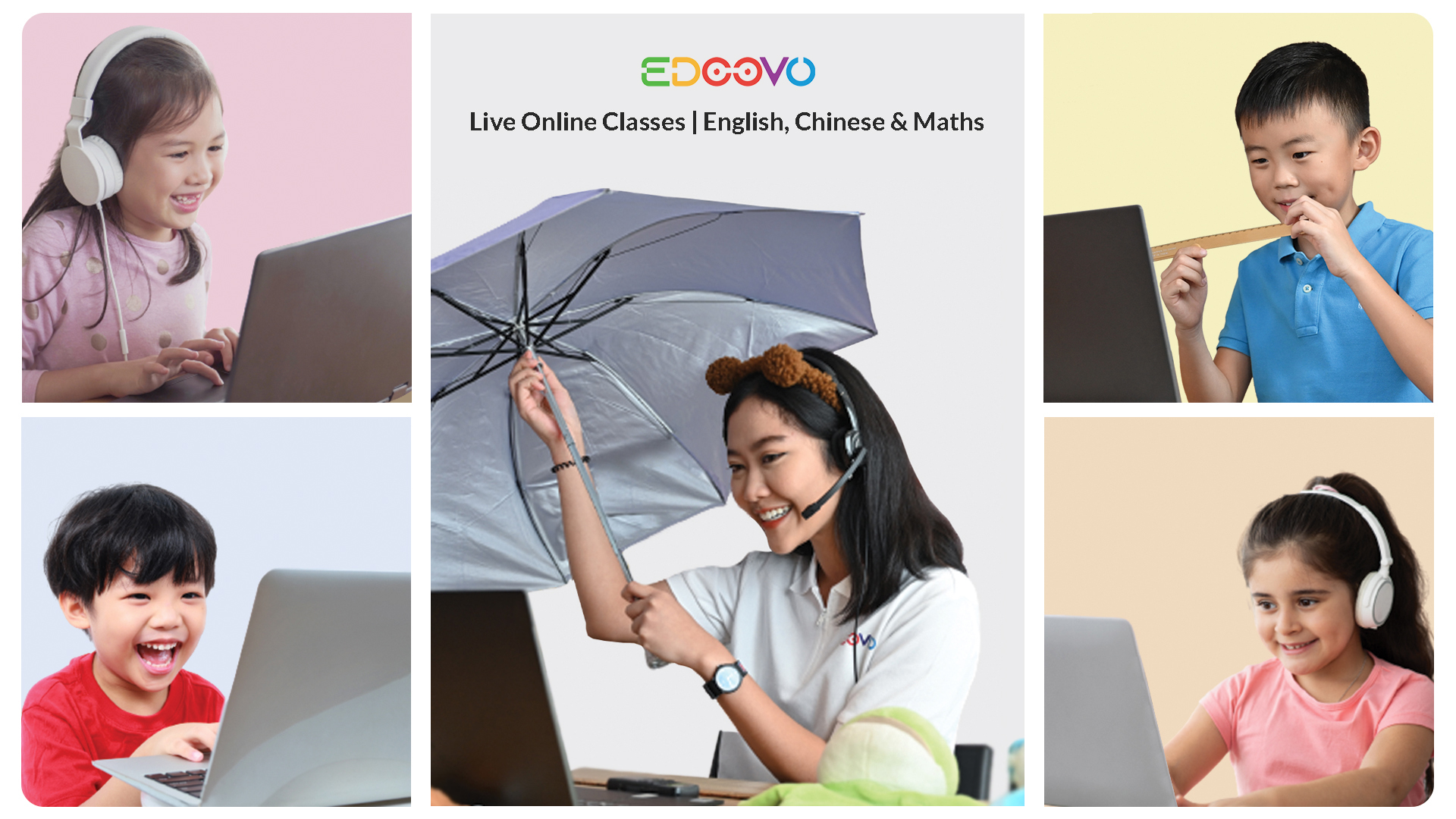 This school holiday, boost your child's learning anytime, anywhere, with EDOOVO's interactive live online lessons! EDOOVO is an award-winning online enrichment platform that provides real-time virtual learning to students aged between 3 and 8 years.
Offering three core subjects – English, Chinese and Mathematics, their holistic curriculum is based on the Ministry of Education's framework and designed to hone your child's linguistic and analytical skills while preparing them for a seamless transition to primary school.
In a small class setting of 4 students, lessons are kept fun and interactive through cool virtual rewards such as trophies and stars. Each subject usually covers a wide range of topics across various learning domains while simultaneously supporting your child's developmental goals. Lessons are also reinforced with activity sheets and lesson replay available after each lesson.
Find out why so many parents and children love EDOOVO classes! Click here to book a free trial and save up to $200 for new parents who purchase their packages. Visit www.edoovo.com to find out more.