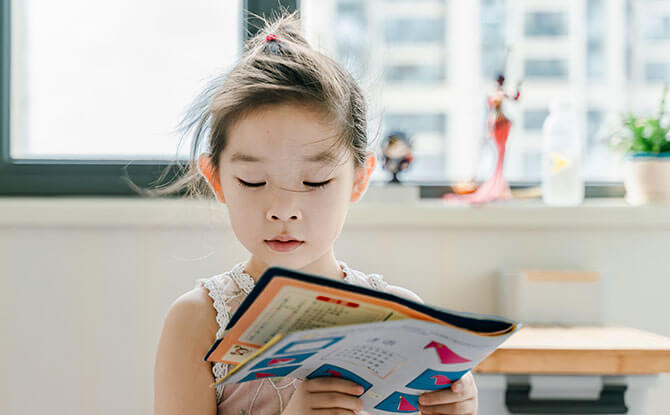 As a parent, you are your child's first and most important teacher. You provide the social-emotional stimulas for the little one to learn in joy, love and security. Reading to your child, playing games, exploring the outdoors – spending quality time together does wonders for the development of young ones. Having set the foundation for positive learning, you can choose from a wide range of enrichment classes for toddlers and preschoolers in Singapore to further nurture all-rounded development.
Brain Development In The Early Years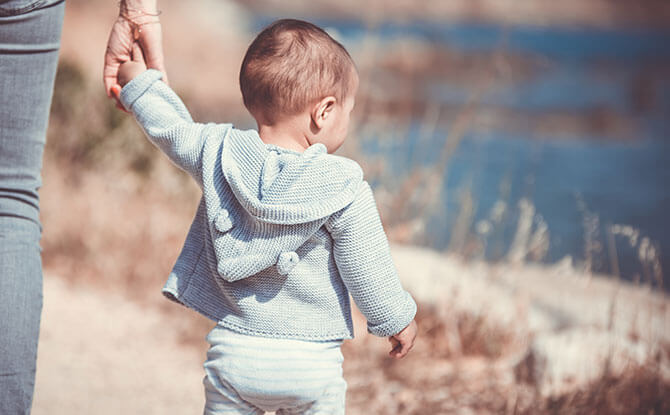 Did you know that a child's brain develops the most from birth till five years old? The early years are when the brain is at its most flexible and receptive, and the best opportunity to develop brain connections that a child needs to grow into a healthy, capable adult. Meaningful learning experiences during this time will go a long way in developing your little one's full potential.
But with so many enrichment classes for toddlers and preschoolers in Singapore, how do you know which are suitable for your kid? Here are some of the best in their fields, covering the different facets of a child's development:
---
Hua Language Centre – Language Skills (Chinese)
When it comes to languages, it seems that many children in this generation do not embrace Chinese enough, especially in the area of speaking and reading. One way to overcome this is to start nurturing a love for Chinese early on in life – by making it fun to learn the language!
Hua Language Centre does this beautifully, with its Playgroup Programme for children from 18 months to three years old and Chinese Enrichment Programme for three through six-year-olds. These classes are helmed by native-speaking teachers who are adept at commanding the attention of little ones through play-learning sessions.
Think songs, music and movement, games, craft and story-telling at its adult-accompanied playgroup classes, where little ones are not just exposed to Chinese, but also gain confidence to perform and answer questions in front of an audience.
The Playgroup Programme has the option of once-a-week or twice-a-week sessions. The once-a-week session focuses on sensory learning while the twice weekly option includes right-brain training.
For kids of nursery to kindergarten ages, Hua Language Centre's Chinese Enrichment Programme gradually expands their grasp of the language from listening and reading in N1 to include writing words and knowing hanyu pinyin in K2. The best part is, this structured learning is packaged as high-energy games, songs and dance, so kids come out of class looking forward to the next one!
Where: Centres at Parkway Parade, United Square, Greenwich V and Causeway Point.
---
Happy Train – Brain Training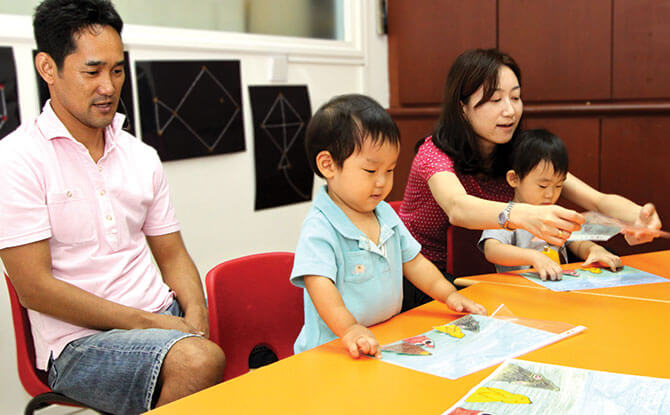 In the late 1960s, American psychobiologist Roger W Sperry discovered that the left brain and the right brain engage in very different ways of thinking.
The left brain is verbal and processes information in an analytical and sequential manner. The right brain is visual and processes information intuitively and simultaneously to see the full picture before focusing on details.
Happy Train offers a bilingual holistic brain-training programme for children as young as three months old all the way to six years old. A young age is an ideal time for children to engage in brain-training as the brain is busy wiring connections to form synapses.
Through specially-designed games, activities and guided play conducted by experienced teachers, kids who have attended Happy Train have reported achievements such as improved concentration and attention span, higher IQ and EQ!
Some of the activities at Happy Train include:
Pretend Play, where children engage in imaginative play which helps them make sense of the world around them;
High Speed Flashcards, which stimulates the right brain, providing them with information and helping them learn how to classify nouns and activities;
Photographic Memory, which develops children's ability to remember details; and
IQ development, where important basic concepts such as colours, shapes and sizes and problem solving are taught through games and handmade toys.
Children also get to learn Math, Language and even music skills in a fun manner, laying a strong foundation for future growth.
Where: Centres at Beach Road and Tampines
---
Coding Lab – Logical Thinking And Problem Solving
Among the coding schools that offer enrichment classes for preschoolers in Singapore, Coding Lab stands out with its award-winning curriculum and strong emphasis on inquiry-based learning. The fact that it is founded by an MIT Masters alumnus who worked in Silicon Valley further enhances its credibility.
True to its belief that every child should learn how to code, Coding Lab's enrichment classes in Singapore accepts kids from four to six years old in its Junior Coders Programme, where little ones are enabled to bring their favourite stories to life through coding, create a light-up piano using circuits and even program a robot to go on a treasure hunt!
Where: Centres at Parkway Parade and Bukit Timah
---
Abrakadoodle – Art
Switching gears from logical thinking to the intuitive and creative, let's look at Abrakadoodle, the art school that has been voted "Best Art Class for Bringing Out Your Child's Inner Picasso".
Abrakadoodle finds its magic in "process art", which places emphasis on the learning that takes place through active discovery, rather than the final artwork. At each class, experienced teachers provide the inspiration and guidance to help little ones explore, develop and eventually bring their original ideas to life.
The fun starts from 20 months old with enrichment classes for toddlers that includes parent-accompanied toddler art classes. From the age of three, kids can join the preschool classes.
---
MindChamps Reading Programme – Language Skills (English)
While English seems to be the language of choice for kids here, most use it in a utilitarian way without developing true affinity for it.
MindChamps hopes to nurture a love for reading in little ones as young as three years old through its reading programme that imparts eight essential skills aligned with the MOE curriculum. The education centre uses a unique 'Say & Sing Phonics' method, alongside other techniques such as immersive reading and theatrical strategies, to actively engage kids in the learning process.
Beyond honing literacy skills, MindChamps also instils in kids a champion mindset that brings about greater confidence and higher order thinking.
---
Kavanagh Dance – Dance
Founded in 1972, Kavanagh Dance is one of the oldest and most established dance academy offering enrichment classes for preschoolers in Singapore. Its Tiny Tots Theatrical programme teaches young children from 2.5 years old the basics of music and movement to encourage self-confidence, self-expression and of course, a love for dance!
The school offers a wide variety of dance classes, covering genres ranging from ballet to jazz, tap and contemporary. There are also opportunities for students to take part in performances and competitions, to enrich their dance experience as well as cultivate a sense of achievement.
Where: Centres at Toa Payoh, Upper Serangoon & Kovan
---
Ready, Steady, Go, Kids! – Physical And Social Development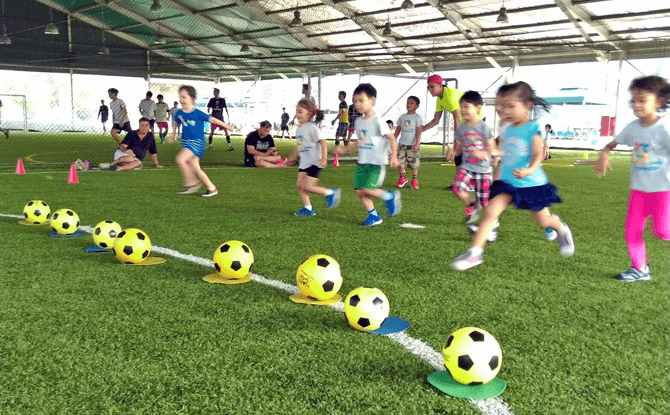 Ready Steady Go Kids is the largest and most reputable multi-sports programme for kids in Australia. The programme was brought to Singapore in 2012 and lets kids from 1.5 to six years old experience 10 sports within two terms!
At this enrichment classes for preschoolers in Singapore, kids will learn the fundamentals of soccer and athletics to discovering sports that are less common here, such as T-ball, AFL and Hockey, the activities at Ready Steady Go Kids are designed to enhance little ones' motor skills and coordination, as well as to teach them soft skills such as communication and teamwork.
Where: Kuo Chuan Presbyterian Secondary School, SAFRA Clubhouse Tampines, Funan
Enrichment Classes For Toddlers and Preschoolers in Singapore
With so many types of enrichment classes for preschoolers and toddlers in Singapore to complement your learning journey with your child, you can be assured that the little one will be well supported in his or her all-round development.