As urban city-dwellers, we usually face much inertia bringing our children outdoors. At this year's Early Childhood Conference, 13 and 14 September 2019, organised by Early Childhood Development Agency, be prepared to be blown away by the myriad of ideas to keep your child actively learning.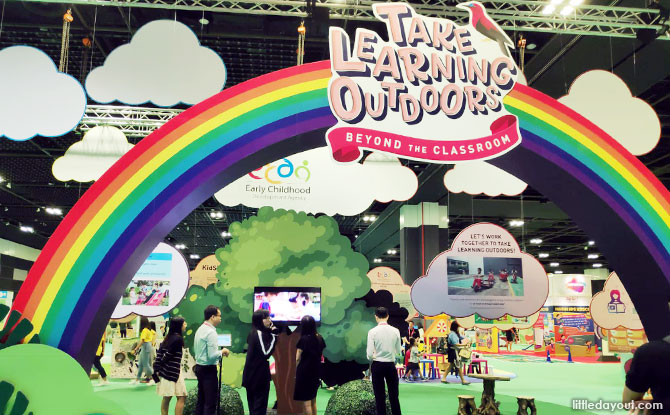 The theme for the Early Childhood Conference is "Beyond the Classroom: Taking Learning Outdoors". Many pre-schools, attractions, outdoor learning enterprises have put together an exhibition empowering both parents and educators how to take learning outdoors.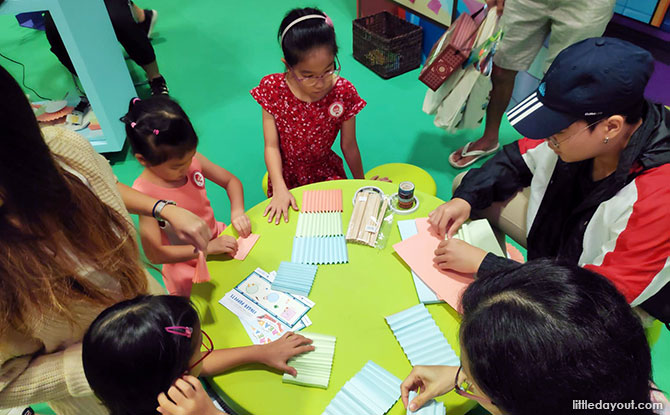 Over 30 exhibitors have participated at the conference to showcase various projects, initiatives and many have activity corners to keep the children stimulated while the adults find out more.
Experience Indoor Sand Play, Orchid Garden and Get in Touch with Nature!
For a while, we thought we were visiting a park – we were greeted by much flora and foliage at the exhibition spaces by NParks and Gardens by the Bay.
---
-- Story continues below --
This year, NParks has transformed their exhibition space in to a biophilic playgarden when children can be engaged in sandplay, balance on logs, create an artwork using dried leaves. It looks like a place children would not want to leave! Parents can check out the programmes suitable for their children and find out more about NParks' initiatives for the early childhood sector.
The Wildlife Reserves Singapore booth, as usual, has brought some "wildlife" into the exhibition hall. Stick insects, caterpillars and a tarantula were on display at the time of our visit. We hear that the stick insects and tarantula will be taking a walk during certain timings so be sure to catch them in action. There will also be a few animals visiting the exhibition including a rabbit, guinea pigs and terrapins.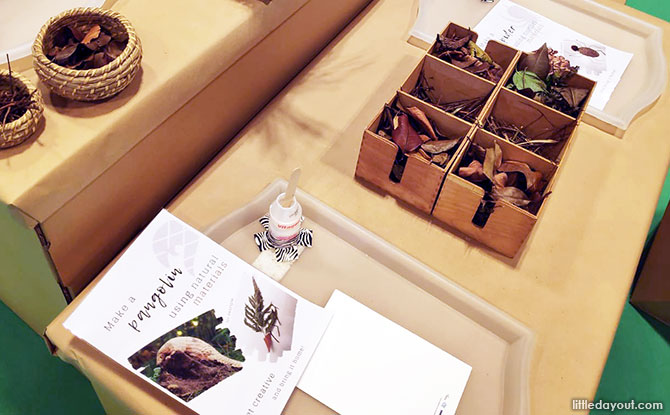 One of the many activity stations also include using various materials to make different animals such as the endangered Pangolin.
The most popular photo-spot for the conference would probably be the mini Orchid Extravangaza that Gardens by the Bay has created. Spot our national flower – Papilionanthe Miss Joaquim and many other orchids surprisingly native to Singapore.
Gardens by the Bay have also included a flower-themed tic-tac-toe, "Let's Build a Plant" interactive wall for the young ones, butterfly life cycle craft station amongst activities. Brochures with suggested itineraries and activities are readily available to empower parents to be guides at the Gardens.
Discover Innovative Pre-school Projects and Take Away Ideas for Home Learning
Proud winners of the ECDA Innovation Awards have also displayed their award-winning projects. From projects about snail mail, setting up a garden to encouraging questioning in Mother Tongue, various pre-schools have hands-on activities showcasing how they are using innovative ways to help their children learn.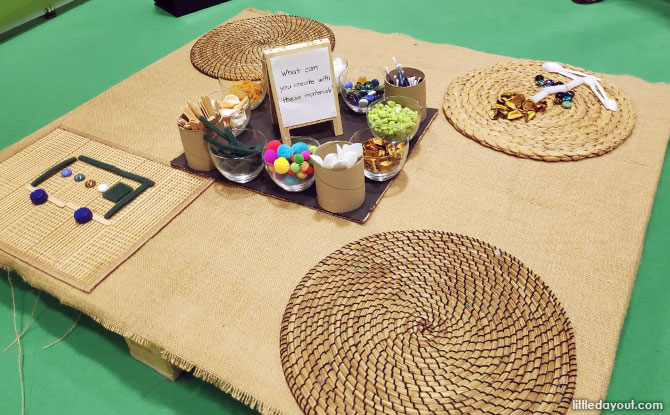 Parents can also get the children to play with the various manipulatives, household objects and materials. We loved how they were displayed so invitingly, they were rather irresistible even for the adults.
Get Moving, Jumping, Hopping & Swinging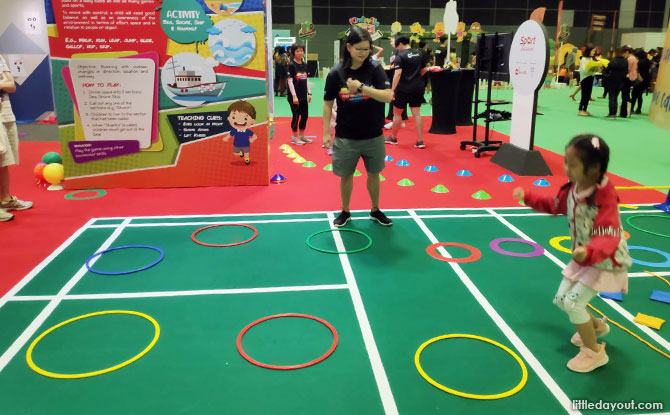 There are plenty of opportunities to get moving at the Early Childhood Conference. Not just for children, adults can join in the fun at the Sport Singapore and Kindsville booths.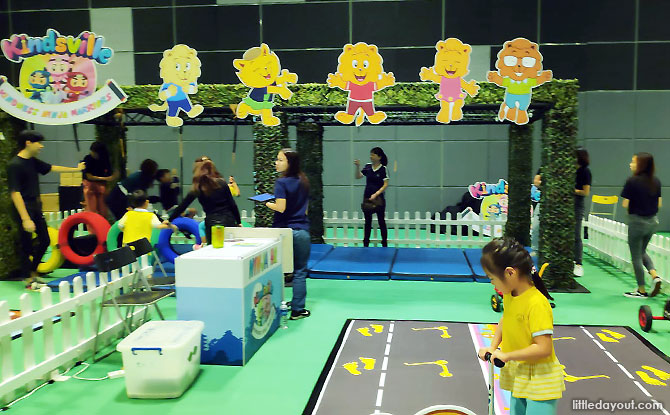 As the little ones try to "clean up trash" by picking up 'litter", they jump, climb, swing and scoot past obstacles to complete the kid-sized ninja warrior course.
Catch the puppet shows and performances at the Central Stage. Do remember to register for the Central Stage programmes. For more details, visit the Early Childhood Conference website.
Early Childhood Conference 2019
When: 13 September (Friday) & 14 September (Saturday), 9 am to 5.30 pm
Where: Suntec Singapore Convention & Exhibition Centre Halls 403, Level 4
Website
Admission to the exhibition is free.