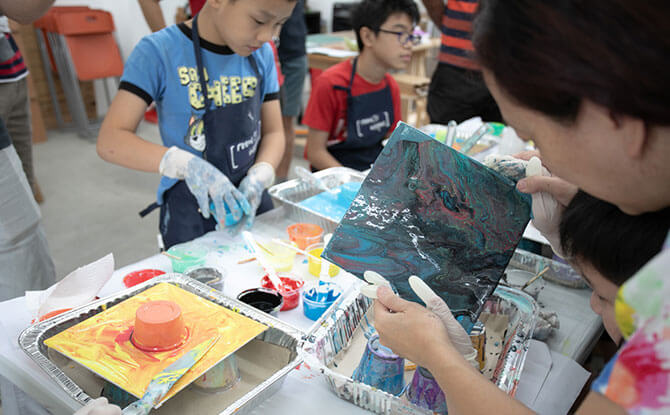 Club Rainbow (Singapore) will be celebrating its beneficiaries' artistic talents and abilities from 17 to 24 November 2018 with the Dreamseeds Arts Fest 2018.
With the theme "Me, Myself & You", the festival embraces the uniqueness of each person while seeking to inspire hope through visual and performing arts amongst Club Rainbow (Singapore)'s beneficiaries.
Club Rainbow (Singapore) is a non-profit organisation that reaches out to children who have chronic illnesses, providing them and their families with compassionate relevant services.
Dreamseeds Arts Fest Activities
The Dreamseeds Arts Fest is the culmination of a year-long arts immersion programme where Club Rainbow (Singapore) beneficiaries have been involved with arts professionals in fields of visual and performing arts.
During the week-long Dreamseeds Arts Fest, beneficiaries will get to showcase their abilities in art forms like painting, digital drawing, photography and music at four key events and activities.
Arts Exhibition
From 17 to 24 November, a visual arts exhibition will be held to showcase artworks by beneficiaries. The beneficiaries' artworks provide heartfelt interpretations of how they see themselves in relation to others. The displayed works will include the mediums of canvas painting, linocut, photography, digital art and patchwork tapestry. There will also be large-scale works which were done collaboratively under the direction of an artist or studio.
Arts Market
Go shopping for some "arty" merchandise on 17 and 24 November. Merchandise on sale will include tote bags, tumblers and notebooks. These feature artworks done by Club Rainbow (Singapore) beneficiaries. Furthermore, the artists will there to front the booths themselves and all profits go directly to them.
Performing Arts Concert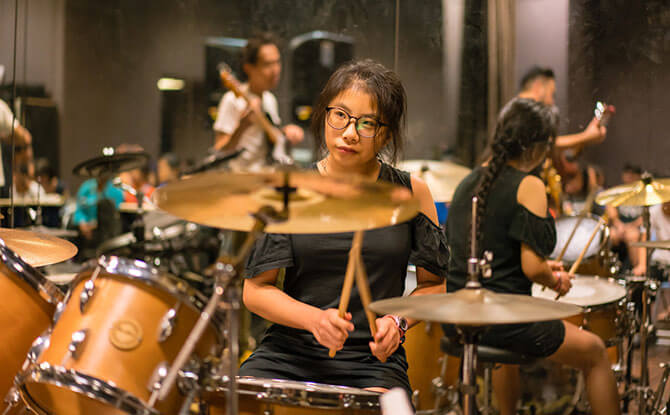 Enjoy a high-energy concert by Club Rainbow (Singapore) beneficiaries will be performing with their industry mentors. Each beneficiary has been working for several months with professional musicians to honing his or her technical skills and stage dynamics. The concert will be held on 17 November, 7 pm to 8.30 pm.
Experiential Booths and Creative Workshops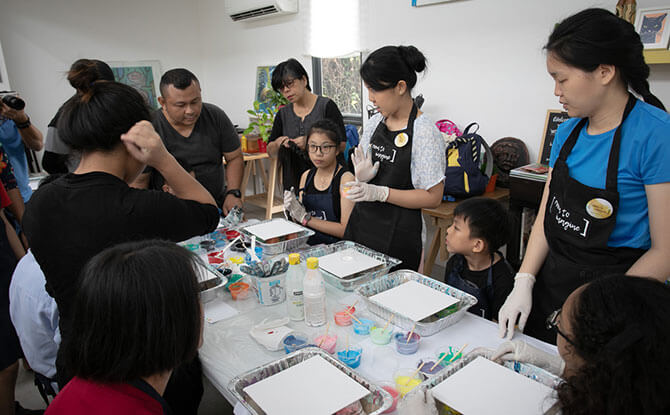 Participate in creative craft-based workshops together with Club Rainbow (Singapore) beneficiaries. The fun workshops lined up for the Dreamseeds Arts Fest include silkscreen printing, block printing, paper marbling and keychain making. These activities will be held on 17 November, 4 pm to 7 pm, and 19, 21, 22, 23 November, 1 pm to 4 pm.
Club Rainbow (Singapore)'s Dreamseeds Arts Fest 2018 will be held at the Aliwal Arts Centre. The event is free and open to the public. For more information, visit the event website here.
Dreamseeds Arts Fest 2018
When: 17 to 24 November 2018, various timings
Where: Aliwal Arts Centre, 28 Aliwal Street, Singapore 199918
Website